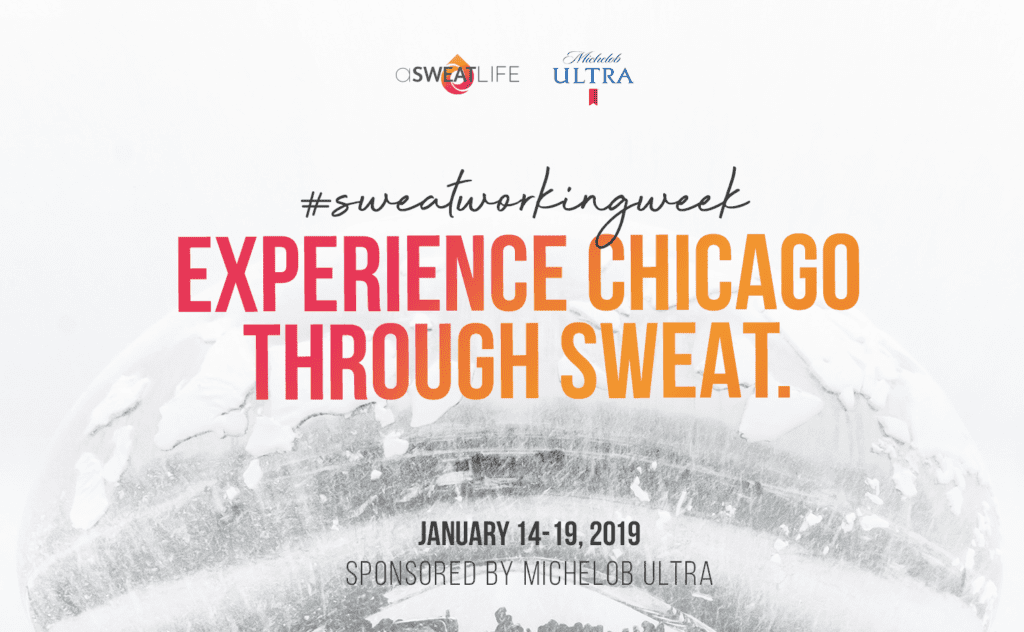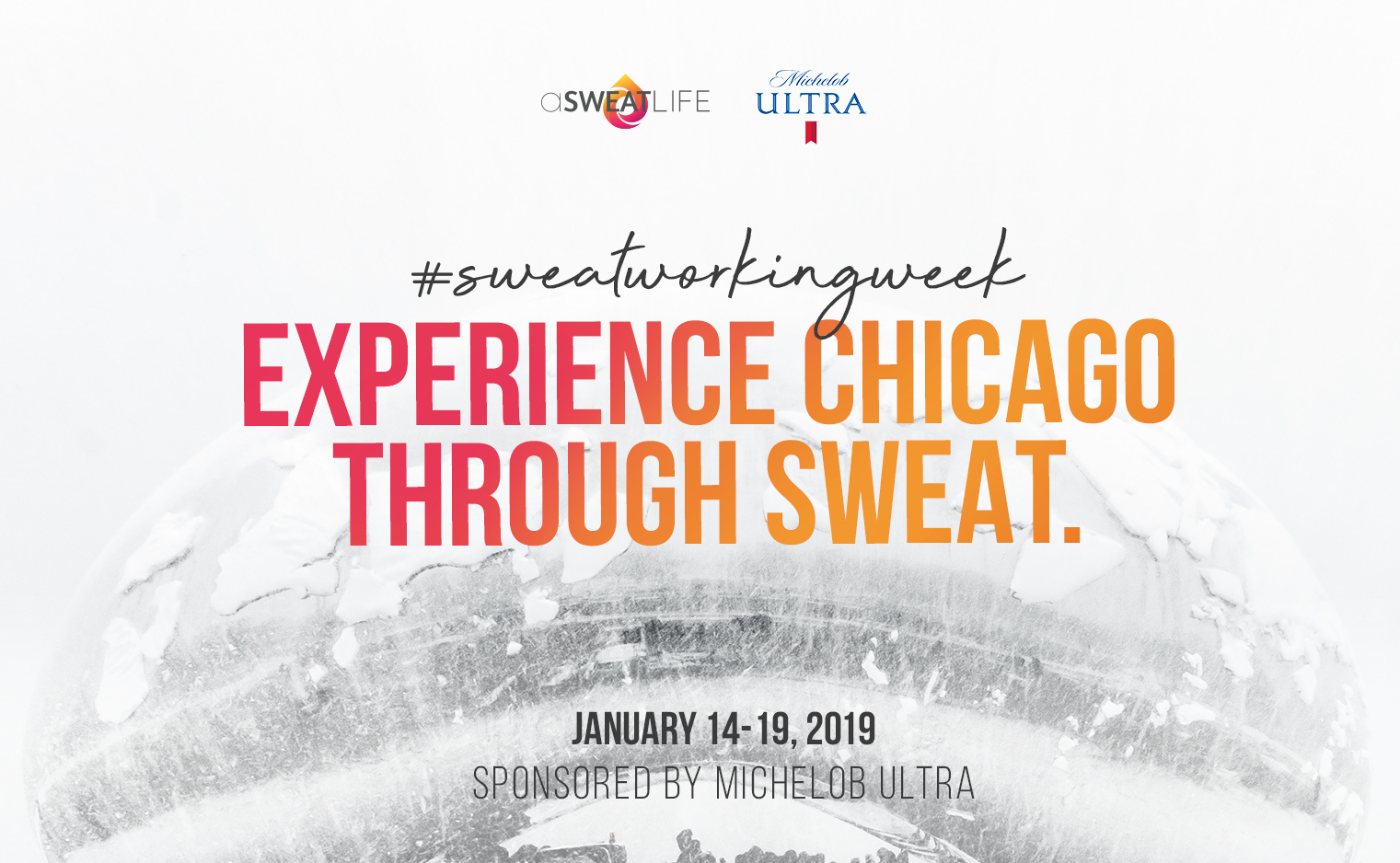 (Want to view the full #SweatworkingWeek schedule? It's right here!)
Twice a year, we put our heads together to create a schedule that entices Chicagoans to try new things and meet new people, all while working out across the city. Each time we host #SweatworkingWeek, it changes, it evolves. This – the sixth edition – is no different. January 14-19, you'll experience a true celebration of Chicago's culture through the lens of sweat.
This time around, we worked with some gems within the city – museums, attractions, monuments, and, yes, studios – to create a schedule that will make it easy to try new things and meet new people. And each workout will have a special reminder of why we live here and what's here to to explore.
Plus, we'll have our friends at Michelob ULTRA on hand throughout the week to infuse your post-workout with bursts of joy (which just so happen to come in little cups of perfectly mixed beer-mosas and other celebratory drinks). Their refreshing light beer enhances the experience of making friends and learning new things; plus, it makes those post-workout endorphins that much more worth it.
Ready to hear more? Check out the full details (and the schedule we're SO TOTALLY HYPED ABOUT) right here!