Using Fitness To Do Good Around the World with Dance With Mweyne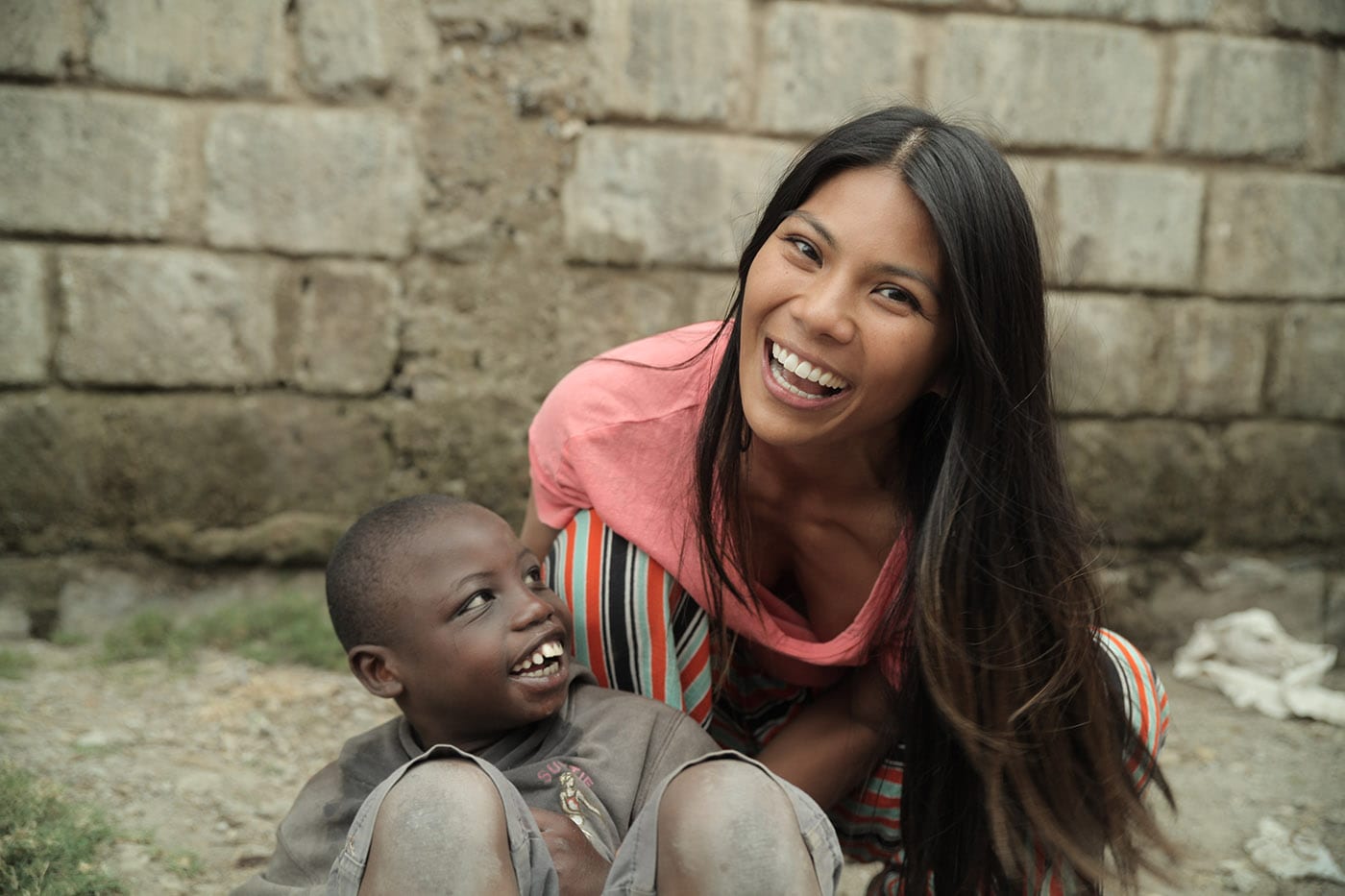 Despite outside sources telling her it was going to be hard, tiresome, and could even feel defeating, Betina Gozo said, "I'm doing this anyway" – and in September 2018, she created the non-profit, Dance With Mweyne.
The moment the Nike Master Trainer and Women's Health Next Fitness Star posted a photo to her social channels about a recent trip to Kenya explaining that the group of kids she visited needed support in form of humans and supplies, Gozo told me, "I had so many people respond to me saying they wanted to help."
The initial outpouring of responses and support made Gozo realize she could turn her solo passion project into a positive force for change in the lives of many young kids with special needs in Ongata Rongai, Kenya.
Gozo established Dance With Mweyne with the goal to fund volunteers and benefit the children of the Ongata Rongai School and Training Center for children and adults with special needs
"My  vision [is] to focus more on volunteers and the need for volunteers, and to raise awareness for volunteers for specifically special needs children."
For years, Gozo wanted to take a trip to volunteer with kids with special needs. And when she finally decided that while there never was a "good" time to take off, the trip was calling her name. But it wasn't until after her first trip to Kenya, meeting Mweyne and 20 other kids with various disabilities, that she saw how much impact she and others could have if she elevated the conversation around the need for volunteers and supplies in the Ongata Rongai region.
Gozo took another trip after deciding that a non-profit needed to be created, and she could leverage the power of her fitness community to create real impact for these very real kids she'd already met. On the second trip, "[they] told me they had seven special needs schools. All week long we traveled throughout Kenya, driving four to five hours each day, just visiting all the schools."
Each school, Gozo says, is so unique and has very different needs.
"At one school, a lot of the children have only mental disabilities, but [at] the first school I volunteered with there were children that were physically disabled. Another one had kids that were all a little bit older. It was cool to learn about each one and see where volunteers could be really beneficial."
And, as Gozo saw first-hand, any help is truly welcome for these schools. "[The organization] I directly work with now told me that they don't get a lot of people to volunteer for kids with special needs, If you've never had experience with children who have special needs, it's kind of intimidating."
But with a special place in her heart for helping kids and adults with special needs, this specific set of schools in Kenya called to Gozo. Now, she wants to open to the door using her platform as a trusted trainer and prominent figure in the fitness industry to shed more light on mental and physical disability awareness.
"Nobody has to have previous experience with special needs to be able to do something like this," Gozo told me, referring to going on a trip to volunteer at one of the schools she visited. "It's not even just about helping, it gives you such a different joy and perspective in your life that can't be emulated anywhere else. My mission is just to show how beautiful these children are, and show their personalities."
Gozo will launch a series of Train For Mweyne fundraising events in Chicago from October 20 – October 23. Each fitness class between Saturday, October 20 and Monday, October 22 will be held at various participating studios and programs, like Corepower Yoga, CrossTown Fitness, Cycmode, Ladies Who Lift, and Healthy Hood.
The events will culminate with a huge fundraising night at The Lakewood on Tuesday, October 23, where Gozo will host back-to-back fitness classes at The Lakewood (at Lake and Wood) led by instructors who will team up for one heck of a sweat, and an even bigger cause to get together:
Chicago is the first stop for Train For Mweyne, but it won't be the only one. Gozo already has plans to team up with other Nike Master Trainers like Kirsty Godso in New York.
Mweyne, Gozo will tell you, loves to dance when you hold her up. "She can't walk on her own, so you have to hold her, but she'll dance. She's so freaking beautiful and she has the cutest smile when she dances."
Does Gozo plan to change the world? Not right away. She knows it'll be a tall order, but she also knows that connecting eager volunteers with kids like Mweyne has meaningful, lasting impact on both the kids' and the volunteers' lives.
Sign up for any of the fundraising classes in Chicago happening between October 20-23 here, or make a donation to Dance With Mweyne (you'll see where all your donation money is going) here.