Meet us October 21 for a Fall Fitness Photo Shoot in Chicago's West Loop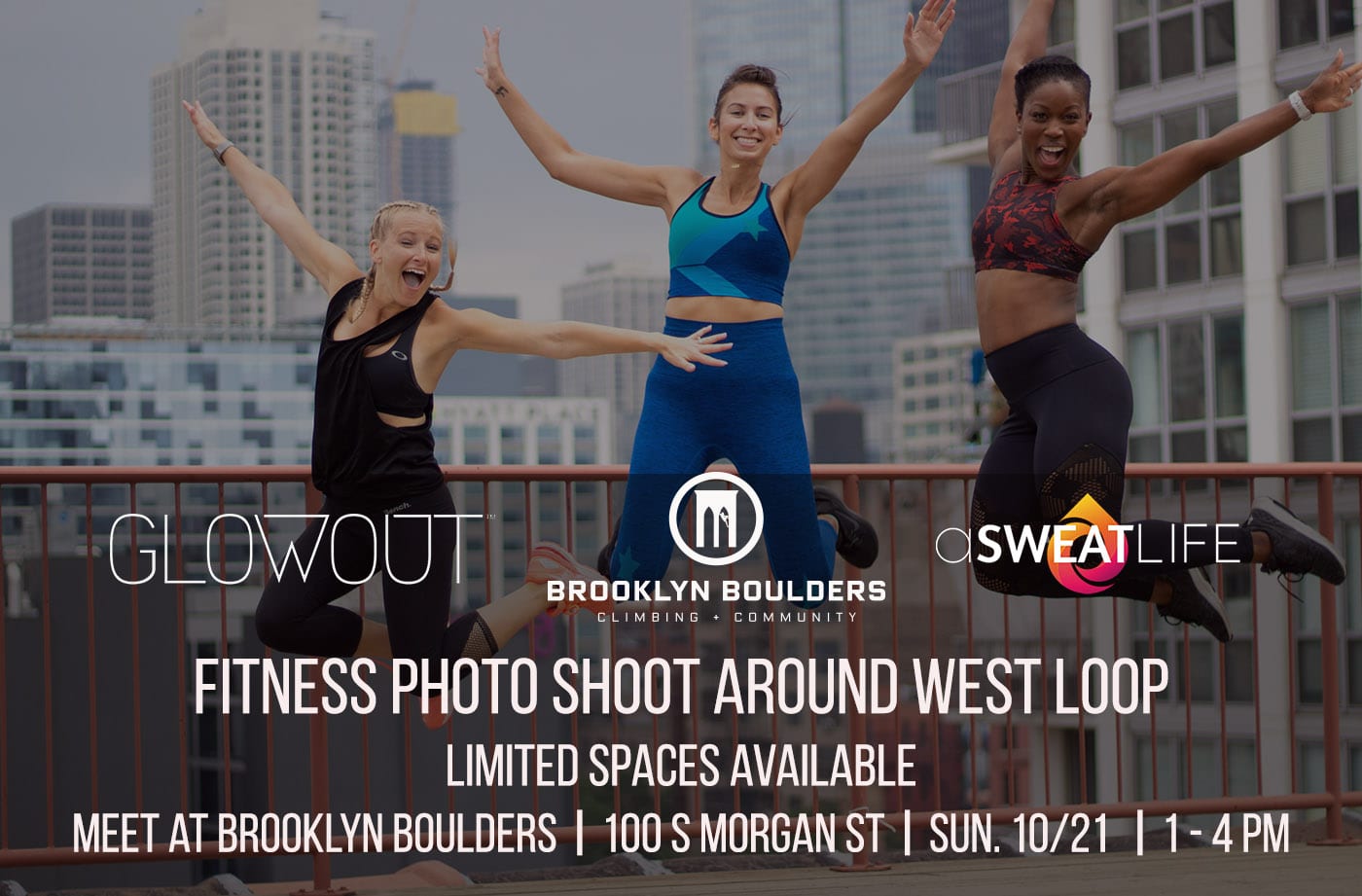 (Sign up to save your spot and take photos here)
In July, we hosted an event for trainers in Chicago that included a photo shoot before a workout. It was such a big hit that knew we wanted to recreate the day for trainers and fitness enthusiasts and offer even more opportunities to shoot original content to use however you like. Whether you want photos for your social media channels, to help you build your personal brand, or to shoot for fun, we're gathering at Brooklyn Boulders at 1 pm on Sunday, October 21 to kick off an afternoon photo shoot dedicated entirely to just that.
Here's what to expect at the photo shoot on October 21:
Once you sign up for your time slot to take photos, you'll have the opportunity to come to Brooklyn Boulders ahead of time to have your hair braided and make-up touch-ups provided by Glowout Salon. Brand partners will be on site with more clothing options for you to try on and borrow for your shoot if you'd like, and Brooklyn Boulders will be your home base where you can leave anything that you'd like while you head out to take photos.
For your 45-minute photo shoot, you'll go out in groups of 3-4 per photographer to take photos throughout the neighborhood in some of the West Loop's most beautiful, Insta-worthy spots. (Pssst, graffiti wall hidden gems are around every corner in this neighborhood).
Here's why you should sign up ASAP:
Every few days, we'll be raffling off outfits, gift cards, accessories and other apparel from some of our favorite brands like Nike, lululemon, Joriki, SELA Fit and more. We'll only be raffling off apparel to those who have signed up for a spot, so it pays to pick your time slot early. Stay tuned to find out exactly what those giveaways will be each day of the week that we'll be raffling them off.
What else can you expect on the big day?
At Brooklyn Boulders, we'll have snacks and hydration for you, as well as more raffles from our favorite apparel and pampering brands.
Here's what you need to know about the #TrainersConnect photo shoot:
When is this thing? Sunday, October 21 from 1-4 pm
What are the time slots to sign up to take photos?
1-1:45 pm
1:45-2:30 pm
2:30-3:15 pm
3:15-4 pm
What do the time slots mean? When you sign up for a 45-minute time block, that's your time frame to take photos with one of our photographers on site
Where will the "home base" be? Brooklyn Boulders, 100 S Morgan St.
What's happening at Brooklyn Boulders? You'll head to Brooklyn Boulders beforehand to check in, grab snacks, get hair braided and make-up done (if you'd like) before heading out to meet your photographer in groups of four for your 45-minute time slot.
Where do I get my ticket? Right here and below, thanks for asking!