6 "Wasted" Food Parts You Shouldn't Toss in the Trash
When you're making your favorite broccoli casserole or veggie frittata, you're probably cutting off the head of the broccoli and tossing the stalk in the trash. That's a HUGE mistake—the stalks are teeming with nutrients that your body craves, and throwing it away is leading to food waste. (so, just think of your hard-earned dollars slipping away, too.)
You can use the less desirable parts of common foods in a variety of recipes, where they'll add nutrition and bump up the flavor. Here are a few "wasted" food parts that you should be holding onto and cooking with later.
Beet Greens
Save those beet greens to use in a nice veggie side dish. "Beet greens provide high amounts of Vitamins A and K as well as riboflavin, vitamin C, and a variety of minerals like potassium and iron," says Kelly R. Jones MS, RD, CSSD, LDN. You can use these for sautéing, with garlic and chickpeas, for example, as protein-packed meal.
And yet, beet greens are more bitter than kale, so be sure to add other flavors to sweeten them up when cooking. You can use lemon, onion, nutritional yeast, and miso, for example.
Broccoli Stalks
"Broccoli stalks, much like their florets, are rich in Vitamin C, potassium, and several B-vitamins," says Jones, to keep your immunity high and electrolytes balanced. And, they're higher in fiber than the florets, she explains. 
Ready to save the stalk yourself? Shred the stalks to make a slaw or to add to a stir-fry for easy cooking.
Watermelon Rinds
Watermelon rinds are totally edible and have lots of fiber to keep you full. "They also have the compound citrulline, which may boost nitric oxide in the body, thereby dilating blood vessels to increase blood flow," says Jones. "This may be advantageous to athletes to increase nutrient and oxygen delivery to the muscles," she adds.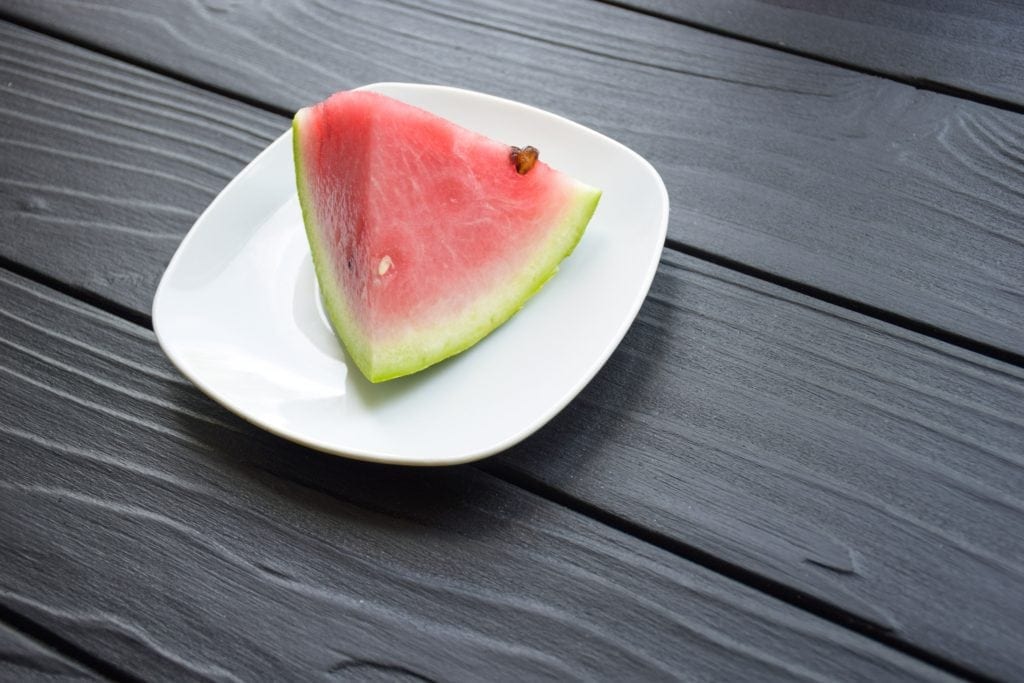 Consider having a smoothie with watermelon rind after a tough workout. Or, pickle them. "Watermelon rinds aren't that easy to chew, so pickling them is a good way to enjoy them and limit food waste," Jones says.
Lemon Zest
Citrus rinds provide lots of vitamin C, much like the center or "lemon" section of the citrus you're used to eating. "There is also a compound, limonene, which acts as an antioxidant," Jones explains, to promote healthy skin, teeth, hair, and heart health.
Zest the lemon rind into fish dishes and baked goods, or use as a garnish to add easy flavor.
Kiwi Skin
Don't peel away that skin! "Kiwi skin, like citrus rind, is packed with vitamin C (as is the center of the kiwi)," Jones reveals; however, it's much higher in fiber than the rest of the fruit. You are missing out on critical fiber by eliminating the skin.
"If you don't like the texture, add the entire kiwi to a smoothie," Jones advises, which will mask the fuzzy nature.
Kale Stems
Most recipes ask you to remove kale stems, which leaves them in the trash, unused. That's a shame, because if you reserve them and chop them finely, you're getting extra fiber, Jones teaches. Plus, they're great sautéed with some seasonings or added to a veggie omelet for iron, protein, and antioxidants.