How to Plan for Your Gym's Growth
Some days, it seems like everywhere you look a new gym is opening up in the neighborhood or around the corner. And as a gym owner, these numbers can be a bit daunting – if you let them.
With only half of these businesses surviving more than five years and only one-third making it to 10, it's crucial to begin the right way so you don't become just another statistic. You can do that by implementing proper growth planning to ensure your company is sustainable. Regardless of the industry, a growth strategy should involve more than simply visualizing long-term success. Although that is absolutely important, too, a tangible plan is the foundation that will keep you afloat.
Yet the key for any type of growth strategy (and in the fitness industry in particular) is to be measured with your path towards success. The following steps can help you with your growth planning, whether you tackle planning on a monthly, quarterly, or yearly basis: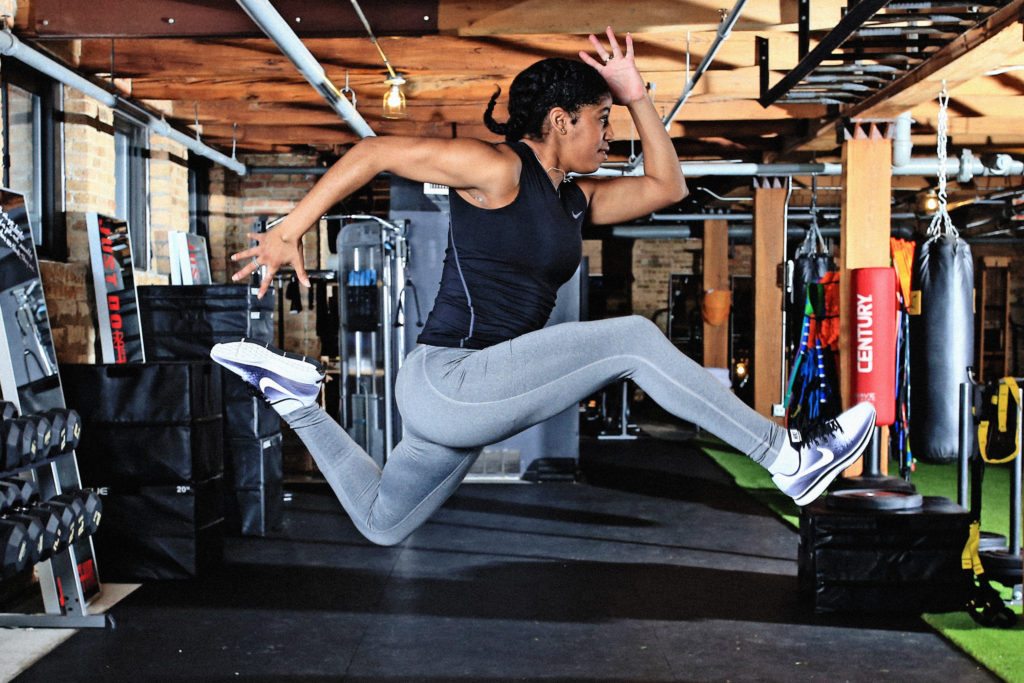 1. Develop a value proposition
What makes your club different from the club up the street? Or around the block? Or really any other gym in the country? To ensure long-term growth, you need to establish what sets you apart from the competition.  Distinguish what makes you the most credible, distinguished, and significant.
Once you discover the answer, use it to intrigue prospects. Encourage them to see why you are different in such a way that will make them join your gym as opposed to others.
For example, many in the fitness industry compete on "expert." They claim to be the authority on the best workout, best trainers, most knowledgeable trainers, you name it. Determine your specialty, focus on it, promote it, and forget about anything else. If you stray from this plan, you may actually run the risk of undervaluing your business.
2. Identify your ideal member or customer
There's no doubt that the reason you're in the fitness industry is to help people get in shape, lose weight, and/or reach their fitness goals. You clearly like helping people and you enjoy fitness, but understanding your exact market is key. Perhaps the market you had when you started your business has changed since your opening day. Who is your ideal customer now? Nail it down and return back to this target membership as you adjust business to inspire growth.
3. Outline measurable goals
Whatever changes you do to your business to achieve growth, understand that they must be measurable.  If the change is not measurable, you have no way of knowing if there is any progress.
Start by outlining which key indicators affect the growth of your business, then commit time and money to those areas. You will also want to properly do some testing to see which strategies work best and are most effective. Over time you can compare past and current results to see which ones work best.
4. Verify your revenue streams
This one may seem like a given, but determine your current revenue streams. There are the obvious ones, like gym memberships and personal training. But also consider ways to generate revenue that go above and beyond the basics. Could you sell towels and water bottles? Other items at a pro shop? Add coffee or snacks to the juice bar? Understand that you might be forgetting some key revenue additions. Think of the possibilities and easily add options to make your business more profitable.
5. Look to your competition
Often in an effort to stay focused, business owners will ignore the competition. While staying focused is absolutely a good thing, ignoring the competition in your industry is a bad thing. Your competition is quite possibly doing something better than your club. Don't take it personally. Instead, look to your competition to see how they are establishing growth in new, creative ways to magnify your own growth strategy. Learn from your competition to increase your own growth potential.
6. Focus on your strengths
While it can seem practical to try to improve weakness, the truth is, sometimes it's actually more profitable to focus on the things you do best. Looking at your strengths can help you understand and refocus the playing field to reestablish growth strategies, while building upon them to grow your business.
7. Invest in talent
This goes without saying. If over the past year you've noticed a dip in the performance of your trainers or staff members, you may want to reevaluate your staff. Your employees have direct contact with your customers, so it's important to hire talented people who are just as motivated and inspired by your company's value proposition as you are. Go ahead and be cheap with your marketing budgets and toilet paper, but pay your employees well.
Above all, understand that developing a growth strategy isn't a one-size-fits-all process. Simply put, you need to adapt your business plan to smooth out inefficiencies, and refine your club's strengths to better suit your members. Your club's data – as defined above – should lend itself to all your strategic decisions. Using this data will allow you to create a personalized growth plan. By doing so you'll better understand your business as a whole as well as your individual customers. When you adapt your growth strategy, you'll keep your members happy, which will help member retention and new growth.