How Two Best Friends Created gaan + co for Living Life on the Go
Ever have one of those moments where you're in a situation and something seems way more difficult than it should be? Then you have an idea! If I create X life would be so much easier…and then the moment passes and you move on with your life.
But what happens if the moment didn't pass, and you acted on that idea. Meet Hill Fischer and Siobhan Hogan, co founders of gaan + co. When traveling they had an idea, they acted on it. Let's chat with these boss babes.
aSL: Tell me a little about yourselves.
Hill Fischer: We met as 13 years old in the suburbs of Chicago, prime age for high school awkwardness. Fast forward 20 years, we remain best friends. My career has taken me to sales in digital advertising technology, while Siobhan runs client service operations in Austin and Ireland for a professional learning platform.  Despite the physical distance, we've always prioritized traveling to each other for local events like ACL and Lolla, and more distant adventures like St Patrick's Day in Dublin, Ireland, and hiking volcanoes and 10 days of yoga in Bali.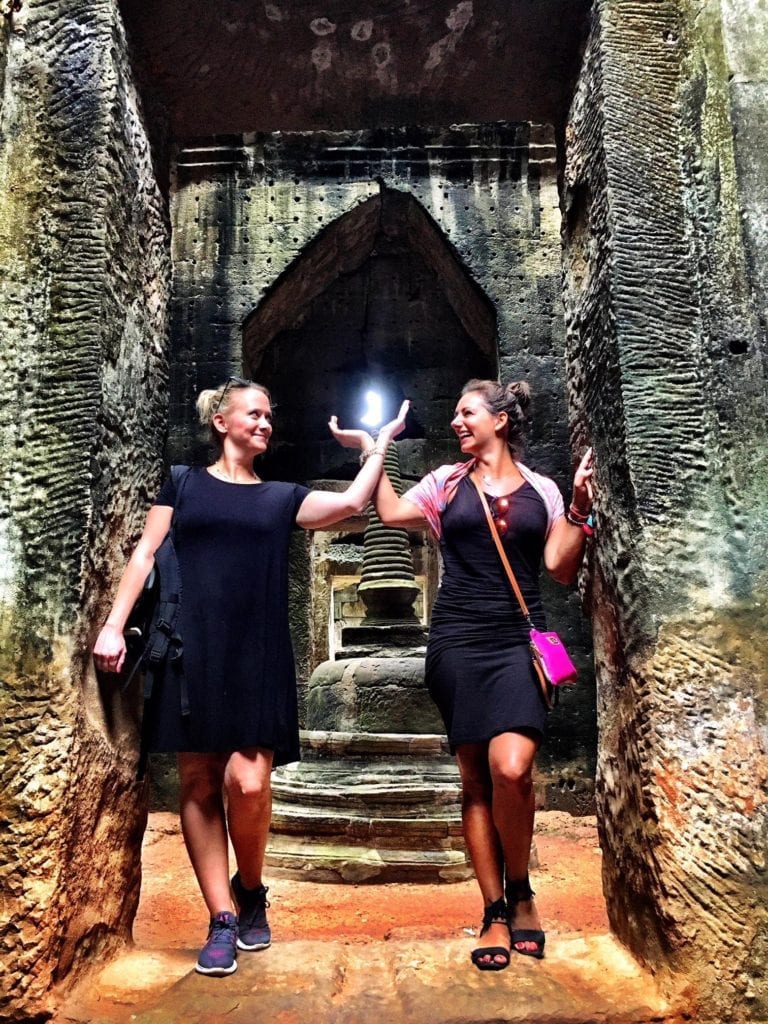 In my free time, I am a fitness enthusiast and you can find me at an array of studios across the city. It's mostly to work off my other passion of eating my way through my long list of must-try restaurants in Chicago. I got my certification in yoga teacher training last summer & am training for Chicago's marathon in October. Eek!
Siobhan Hogan:  You can find me checking out all of the new restaurants & nightlife that Austin has to offer as the city is growing so rapidly. I recently completed my fourth half-marathon and have been spending most of 2018 on planes, traveling to Europe for work & lots of fun weekend holidays in between – including a new found love of skiing!
aSL: Tell me about gaan + co.
SH: We specialize in on-the-go wipes, currently producing deodorant and mosquito repellent. Each product is individually packaged, which makes them a staple for every gym bag, purse, diaper bag, car, and everywhere in between.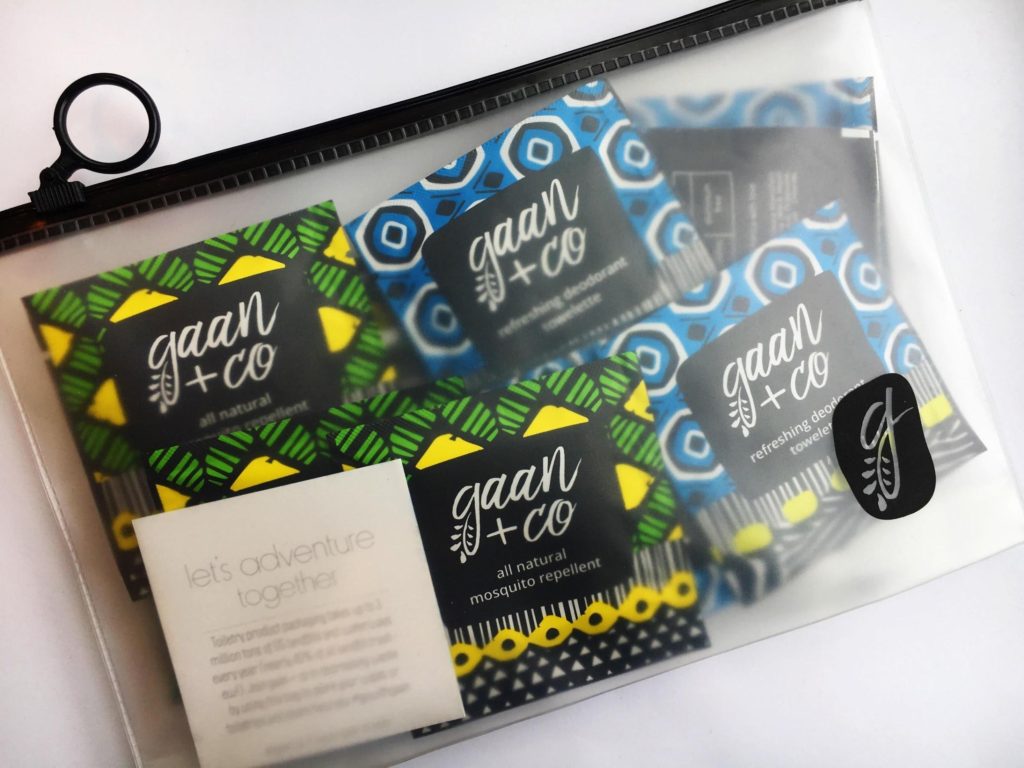 In addition to wanting to create a versatile product that Hill & I needed in our everyday life, we also cared about the ingredients that went into them. The deodorant is aluminum free and lacks many of the harsh chemicals that big box antiperspirants contain.  And we went a step further with our mosquito repellent by making it DEET-free and all-natural – which means safe for all ages.
aSL: What in your life sparked the idea for gaan + co?
HF: We traveled to Vietnam last May, and while on an island in Ha Long Bay, mosquitos ate us alive. We're proud lean packers – everything into a carry-on backpack, but that makes it hard to find 3 ounce or less containers of mosquito repellent. So, here we are, sitting on the beach on a remote island, slightly sunburned & trying not to itch the hundreds of bug bites and thought "what if bug spray existed in a wipe format? That would be so much easier!"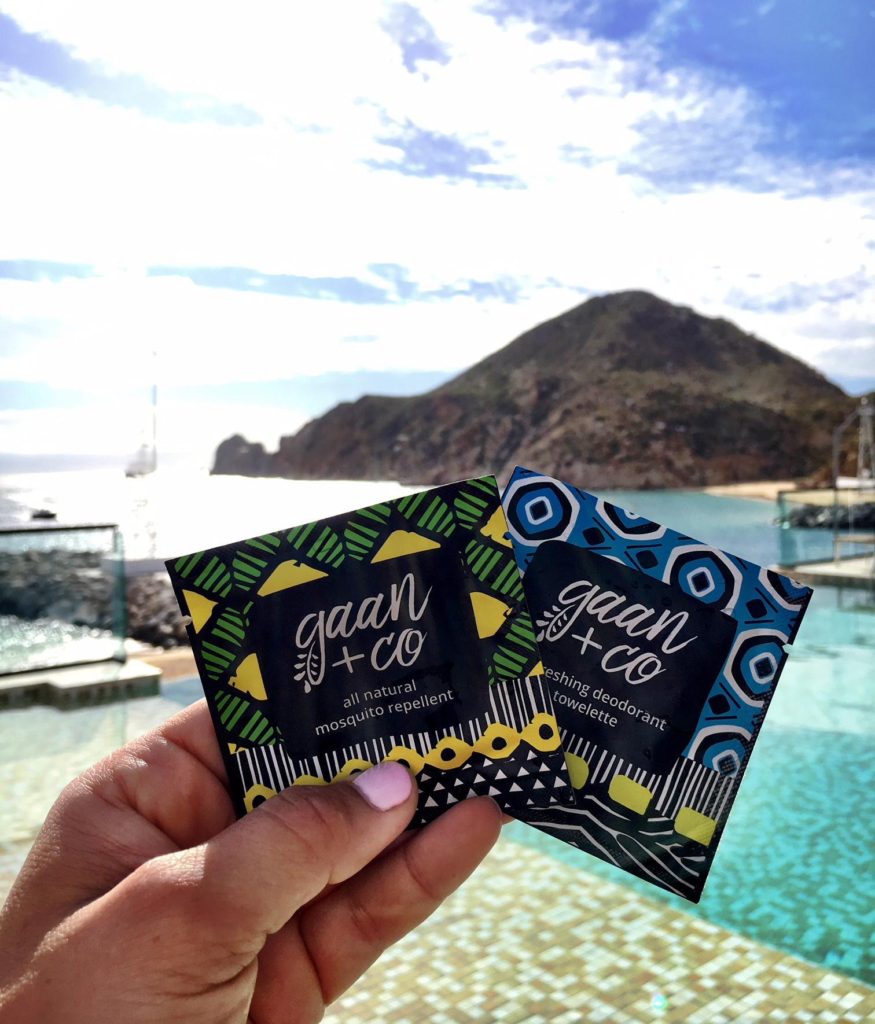 aSL: Why is there a need for your product?
SH: Just think of how often you would have loved a touch up of deo before a big meeting or after the gym before meeting up with friends for brunch – without using the shared deodorant option in the bathrooms. Or you're at a festival or BBQ and it's mosquito paradise, but no bug spray at hand. We realized these were things that people would use consistently, if they could access them on demand, stashed in their back pocket.
aSL: How does your product differ from anything on the market?
SH: We know the body wipe market is massive, but most products focus on face and body cleansing. There is little out there that caters to your everyday on-the-go lifestyle.  Our deodorant isn't to replace your stick at home, but it absolutely will give you a quick refresh when you need it most. And our mosquito repellent wipes are unique to the market given they are all-natural in a one-time use format. No more carrying around pesky bottles. And bonus of both products, they smell great!  
HF: Body care wipes aren't a new concept, but we realized there was a lack of versatility in the packaging, which is why we produced individually wrapped, pocket-sized, and biodegradable/flushable wipes. Most companies sell their products in bulkier packages that are really meant for at-home use. And most people don't know that the vast majority of wipes cannot and should not be flushed. We wanted to focus on the small-but-mighty daily necessity that allows you to be prepared & protected everywhere you go.
aSL: After making the initial decision to go for it, what was the biggest challenge you found on starting your own company?
SH: Make no mistake, getting gaan + co off the ground wasn't easy & we've learned a TON in a relatively short amount the time. The biggest hurdle, but also our biggest investment, was finding the right supplier in the US. Our manufacturer has been great to partner with and has been very transparent into how the products are made. In the search for a supplier, it was also important for us to ensure we had access to high quality ingredients using essential oils and natural ingredients whenever possible and that the wipe was as environmentally friendly as it could be (e.g. biodegradable).
aSL: In one sentence – describe why your product is a must have for those "living a sweat life"?
HF: We know that those "living a sweat life" are juggling busy schedules, while also finding time for a little self-love. We want to make sure that when you're on-the-go – whether that's at the gym, on the beach, or going for a run along the lake – you are feeling refreshed and ready with gaan + co.