Before you Quit Whole30, Try Cooked Chicago's Meals
[Disclosure: This post is part of a partnership with Cooked Chicago. As always, we only talk about the products and services we truly love and want to share.]
Because it calls for the elimination of sugar, alcohol, grains, legumes and dairy, the Whole30 is a program that often requires a support system or  – in more extreme cases – a survival guide.  But support isn't always enough if one is the lone home-chef or if work is "really exploding this week."
Cooked Chicago is the "calling in the cavalry" version of support. The Chicago-based company's Whole30-approved menu of ready-to-eat meals is a tool that just might save your Whole30.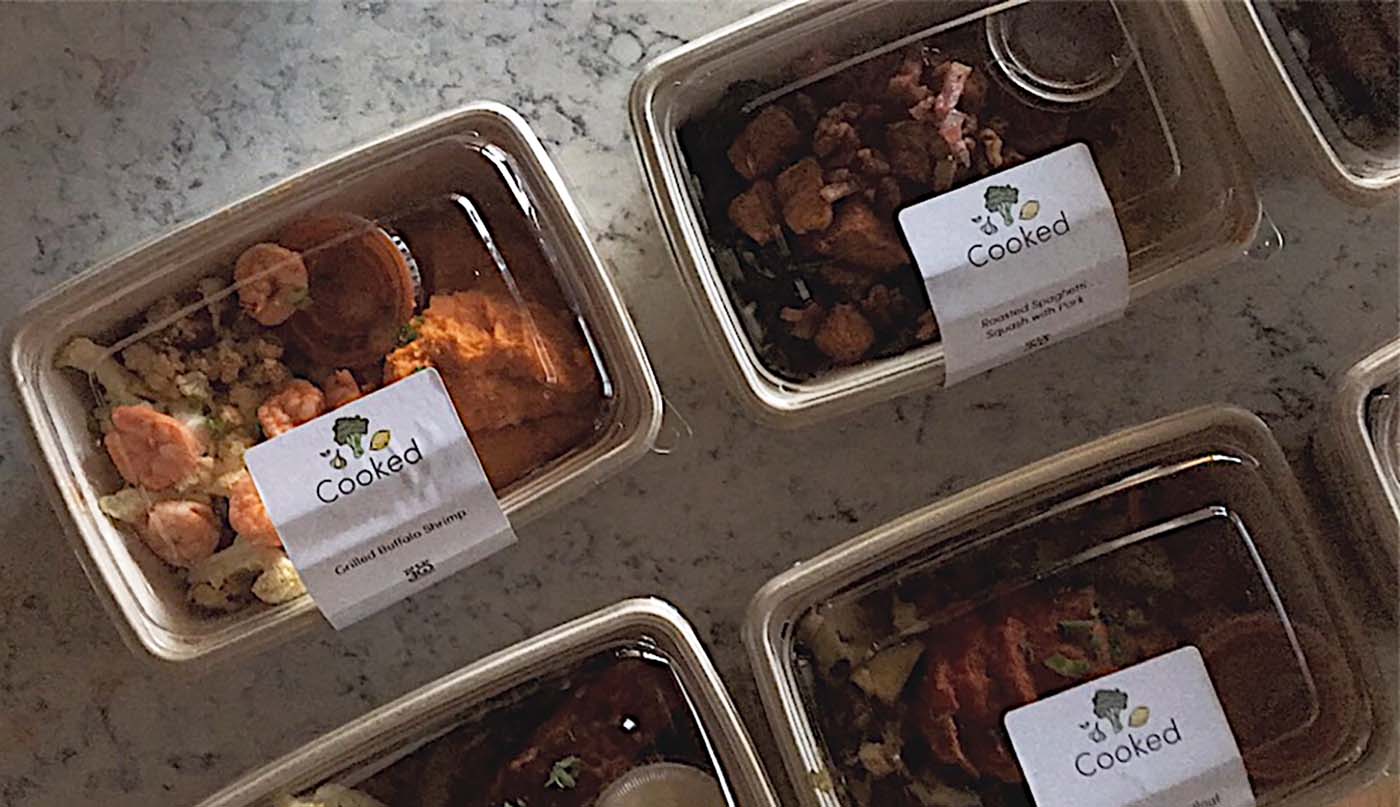 Over the course of four days I enjoyed lunch and dinner a la Cooked Chicago. Four days of pure taste bud satisfaction and hunger satiation (a feeling that you don't get no matter how much hummus and carrots you eat). And I was eating all Whole30-approved meals in that time.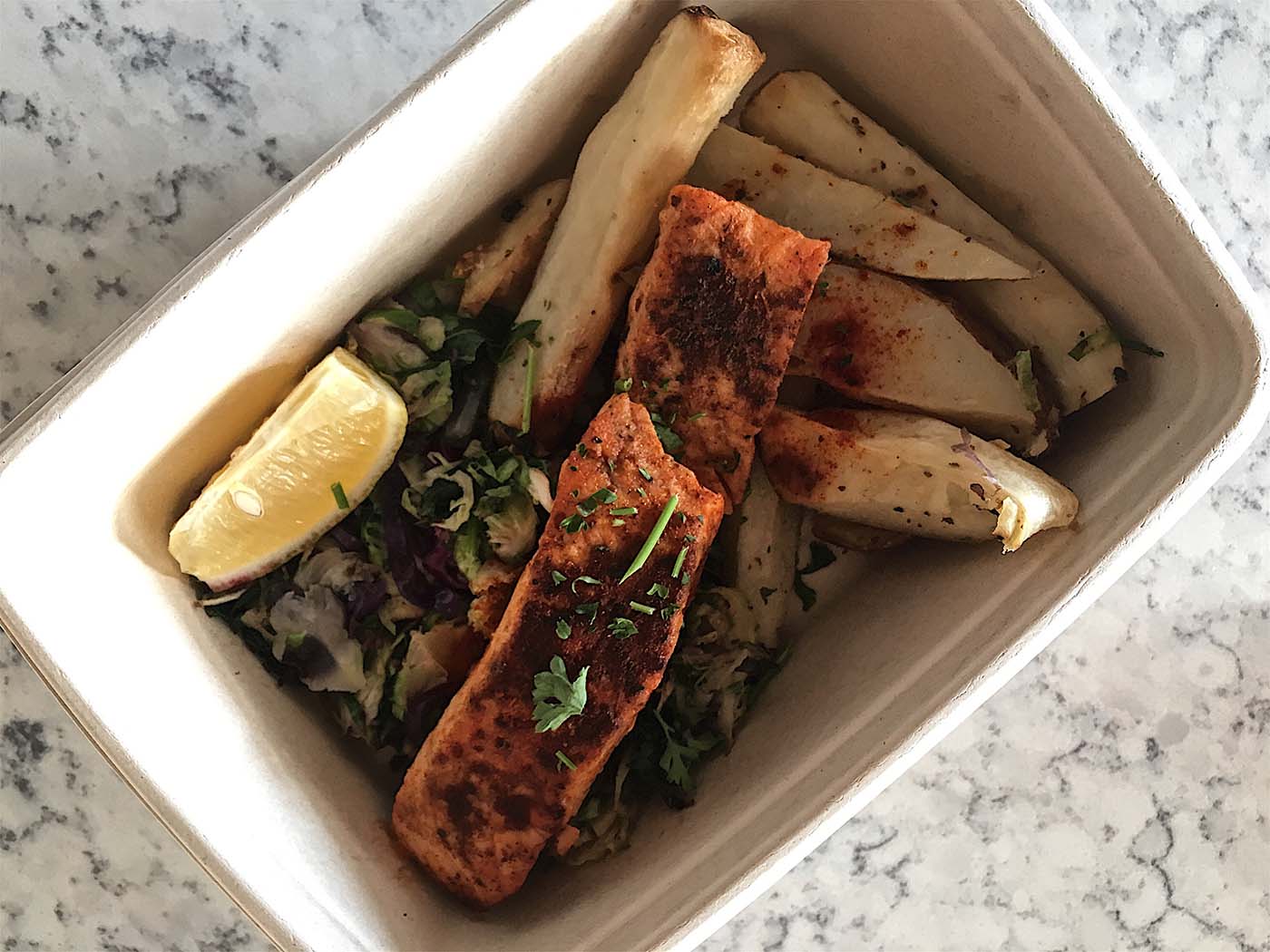 I enjoyed Thai steak salad, made my way through barbecue chicken meatloaf and had southern-style salmon. I devoured a Mexican chopped salad, a turkey burger with mango chutney and Greek kohlrabi noodles with red pepper sauce. But my favorite may have been the roasted spaghetti squash with pork … or no wait, was it the grilled buffalo shrimp?
I'm still full from lunch, but my mouth is watering just thinking about those meals again.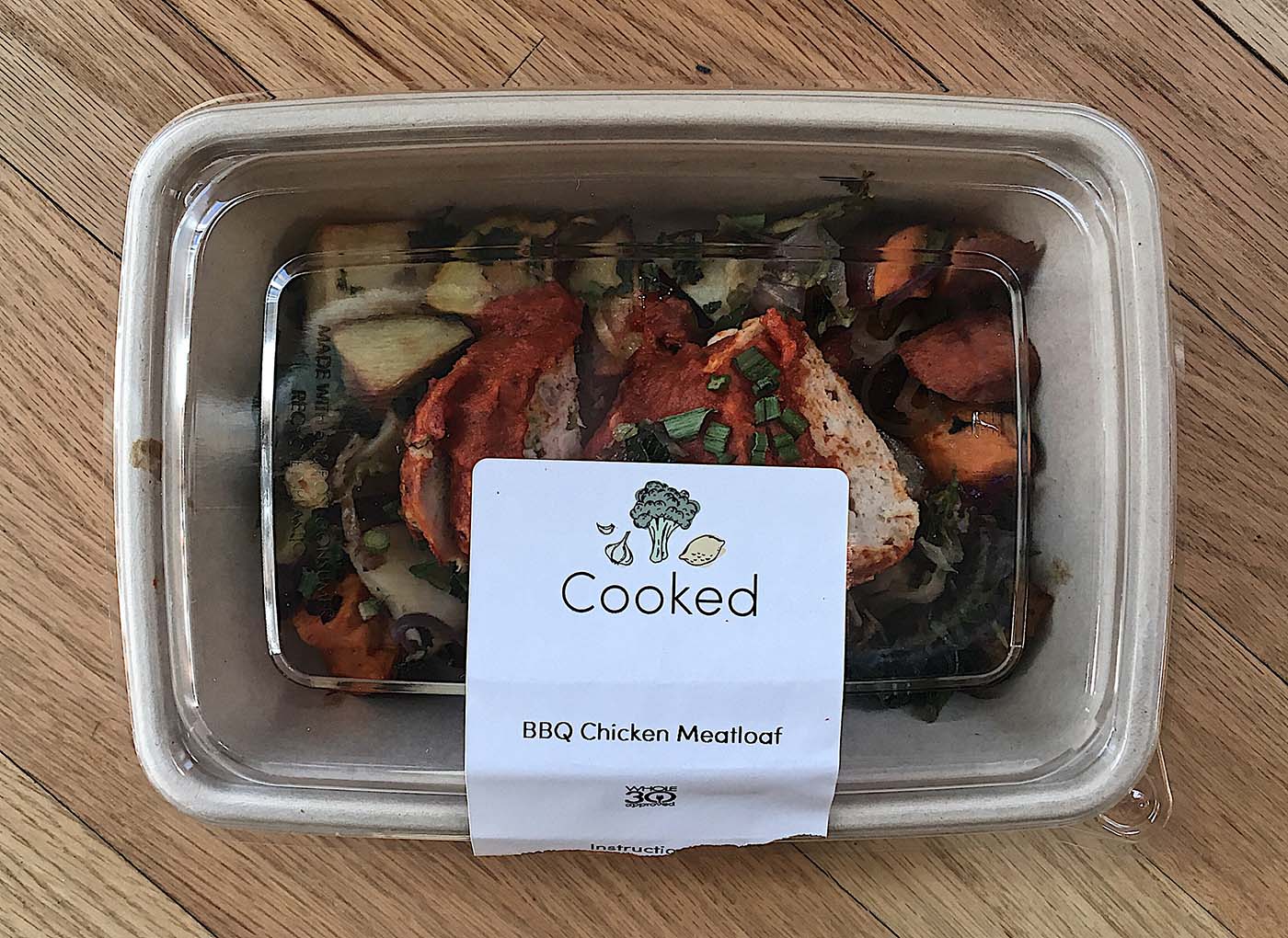 And whether or not you're taking on the Whole30 (I'm not), the meals are nourishing and just plain delicious. I find that when I'm in charge of meal prepping for myself, I end up resorting to a lot of roasted veggies, quick salads, healthy snacks (but still, snacks nonetheless) and easy options to eat on-the-go, like fruit.
I just don't get enough of fueling, nourishing, hot meals. But not only did Cooked Chicago save me from a week of surviving on snacks, I enjoyed a vast diversity of proteins and vegetables at each meal.
To order, just peruse Cooked Chicago's weekly menu, make your selections based on how many meals you want delivered and your dietary restrictions, then choose a delivery time that fits your schedule. For both the Whole30 and general healthy eats, you'll be able to select just lunches, just dinners, or lunches and dinners.

Try Cooked Chicago and head into your week with a little less stress and a lot more support for whatever goals you're going after.