Can You Buy Healthy Groceries Without Leaving Your House?
I stumbled outside Sunday morning to take my dog for her walk, both of us nearly tripping on the AmazonFresh bags sitting on the front step. In my sleepy stupor, I remembered that the night before I ordered the grocery delivery to arrive between 5 and 7 am. I shouldn't have been surprised to see the bags sitting there, but I was admittedly a bit bewildered that it had been so simple. As I unpacked my food, including both still-cold produce and still-frozen frozen yogurt bars, I started thinking that I could really get used to this groceries-on-demand business.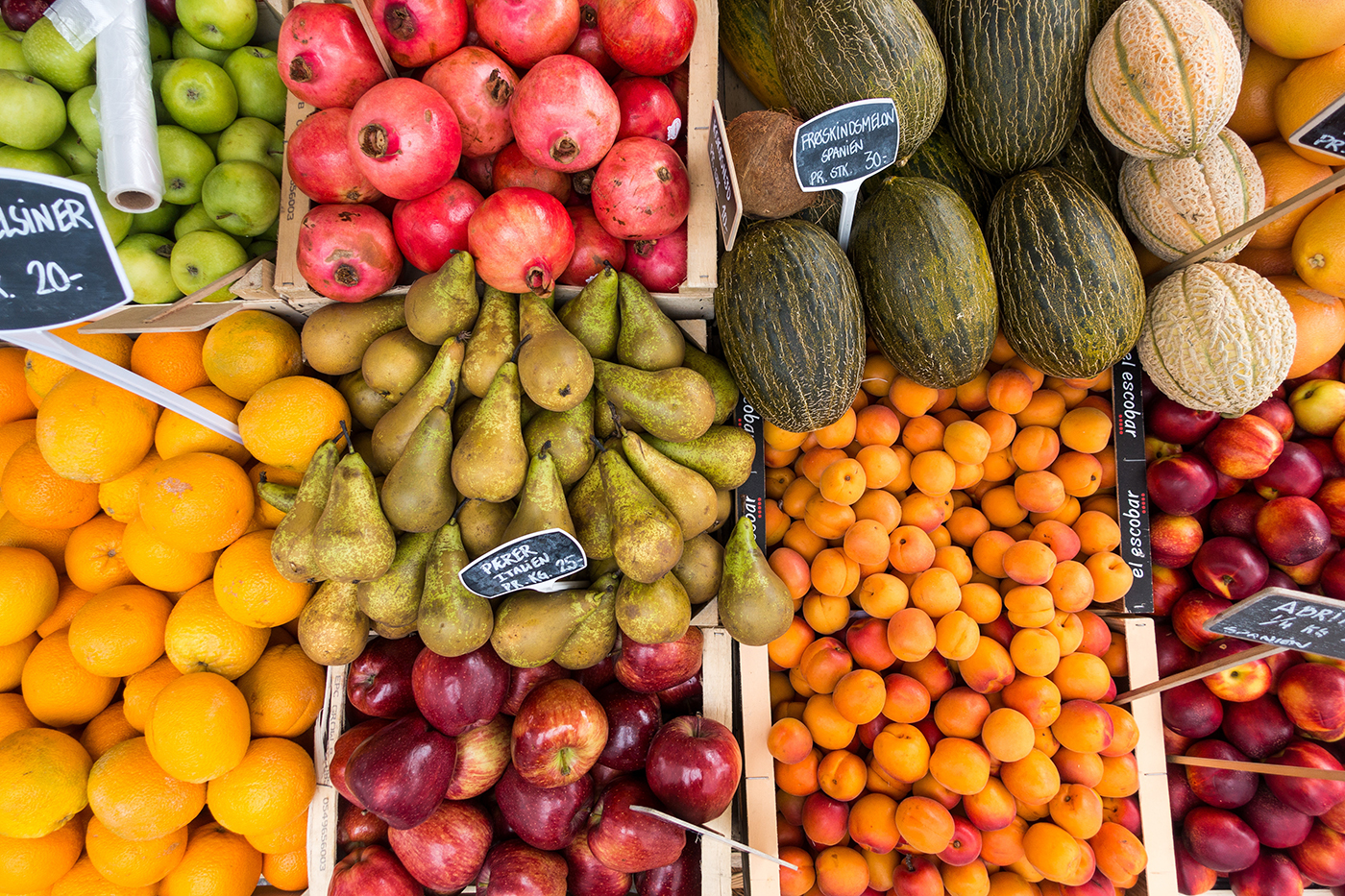 A little research tells me I'm not alone in my growing adoration for online grocery shopping. A study by Food Marketing Institute and Nielsen found that nearly a quarter of Americans are doing at least some online grocery shopping already, and they anticipate that number will jump to 70 percent of the U.S. market by 2025. The research indicates that online grocery shopping will grow faster than any other industry that has come online before, including books and music. We've already started to see the impact of online retail giant Amazon's June 2017 purchase of Whole Foods with lower prices in stores and online, and can only expect further expansion of Amazon's venture in the fresh food market.
It's no surprise that with the surge in popularity of online shopping, we're met with an uptick in the available options to order groceries in our pajamas, each offering a full selection of fresh, healthy and organic foods. From online-only services like FreshDirect and Instacart to brick-and-mortar delivery options from Safeway and Costco, the possibilities are seemingly endless. Some of the options, like Safeway and Instacart, offer delivery within the hour, and most offer next-day arrival.
Our biggest motivator to take grocery shopping out of stores and onto the internet is to save time. Ordering groceries online is especially convenient when you're stretched thin from work or travel. I spoke with Liz Thomson, the blogger behind I Heart Vegetables, who tried out Instacart for the first time this week for this reason. "I actually don't mind going to the grocery store but lately, we've been so busy that I just needed to save time," says Thomson. "After being out of town over the weekend, it was nice to be able to order groceries from my phone and have them at our doorstep when we got home."
On the flip side, a consistent disadvantage across online grocery options is that the price is higher than going to the store. This makes sense; we have to pay for the convenience somehow. A 2016 study by Anthem Marketing Solutions found that the cost of online grocery shopping is about 25 percent higher than its in-store counterpart. The services vary in how they make up the cost of delivering groceries to your doorstep; AmazonFresh carries a $14.99 monthly fee and charges for deliveries under $50, and Instacart and Peapod have both minimum delivery requirements and delivery fees. The cost of the actual groceries varies too – AmazonFresh tends to be more comparable to local stores, while Peapod and Instacart have slightly higher prices. Buyers should also be sure to read the fine print and watch out for added tips and fees before ordering. AmazonFresh, for example, automatically adds a tip to your order that you can edit up to 24 hours after delivery.
Is the convenience worth the cost? For many of us, the answer is yes, the ease of ordering healthy groceries during a busy week outweighs the additional expense. Thomson agrees, "I'd rather pay a premium to keep my fridge stocked with healthy groceries versus having to rely on takeout options when life gets crazy. To me, it's worth a few extra bucks to save myself the time and it encourages me to cook at home rather than go out to eat."
Depending on how you meal plan, online grocery shopping might end up saving you more than time, especially if you find yourself making impulse purchases. "I love finding new foods and products but it can get expensive and I often buy too much food at once," says Thomson. "[Shopping online made it] easier to stick to my meal plan and my total grocery bill ended up being lower than I expected."
The Bottom Line

Online grocery shopping makes it easier to have healthy food options at your fingertips, if you're okay with paying a bit more

The available options are not one-size-fits-all

Food selections, delivery times and prices vary from grocer to grocer, and the best way to figure out which works for you is to try them

Shop around and take advantage of first-time shopper deals like the month free trial from AmazonFresh and free delivery from Instacart and Safeway
Let us know!
Did this post help you get closer to achieving one of your goals?