#Gymspotting: System of Strength in Columbus, Ohio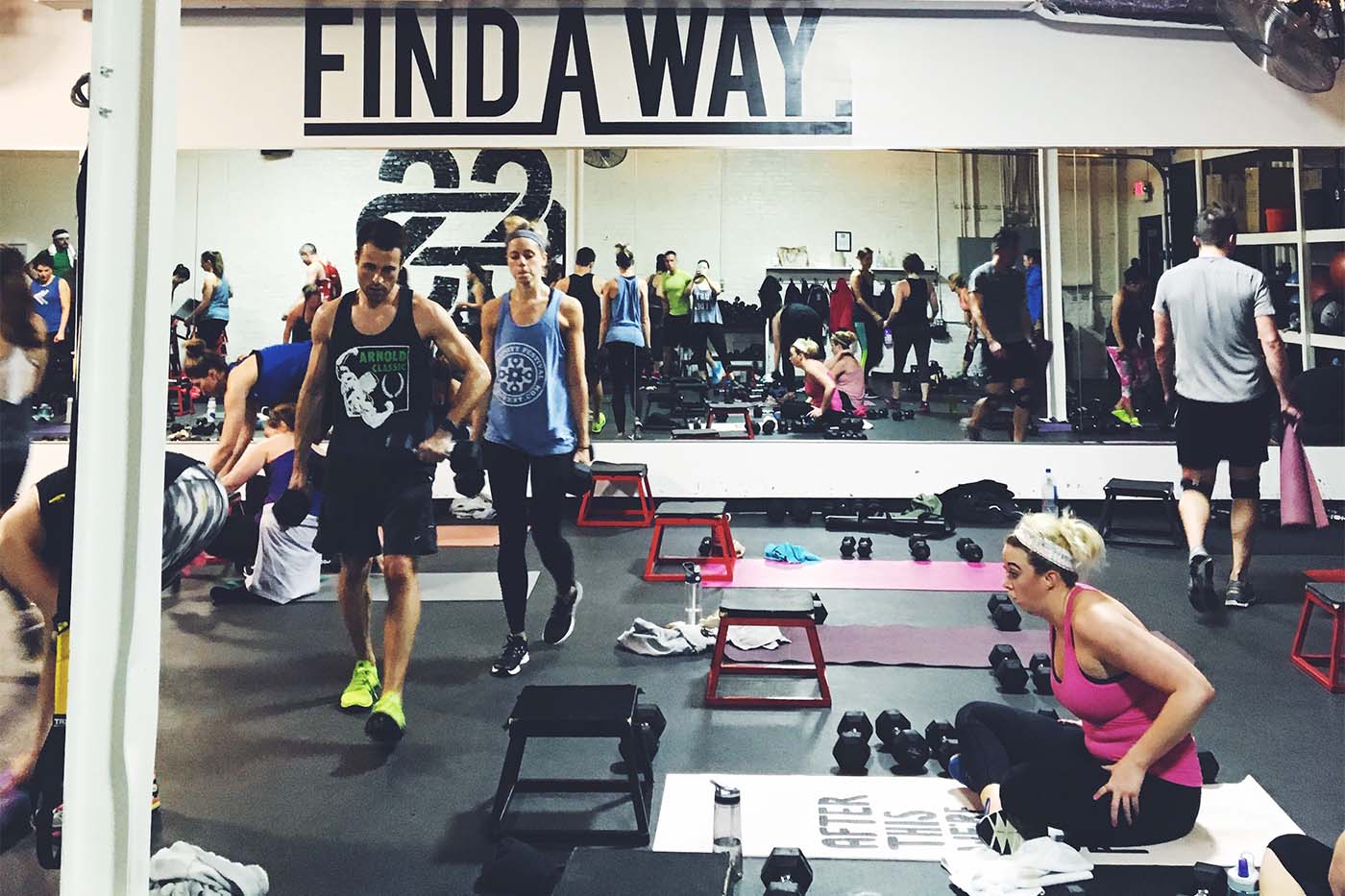 Gym: System of Strength
Location: 851 W 5th Ave, Columbus, Ohio
aSweatLife reader Kelsey Kessler submitted her favorite Columbus sweat spot, System of Strength. SOS boasts a packed schedule with nine different types of classes at it's two studios (a third spot coming soon). And if you're not in Columbus – or if you just love Women's Health's Next Fitness Star finalist Darcey Wion who trains there – you can work out with System of Strength wherever you are via System of Strength's Digital Studio.
What she loved: Kelsey loves the challenge this studio presents, the community that surrounds you when you work out and the personalities of the trainers at SOS.
Here's what she said:
The thing that first drew me into System of Strength is the variety of classes they offer. There's everything from Control (large muscle group, heavy weight strengthening), to Ebb & Flow (think intense, athletic yoga), to the class I love to hate most, Clocked (high intensity interval training for 60 minutes). You can easily take a different class each day of the week for a well-rounded workout routine.
But what sets SOS apart from the rest? Their classes are HARD. I've been to a lot of studios and SOS consistently delivers the hardest classes and best workouts I've been to. I always leave feeling dead and proud that I made it through. Even if you go consistently, classes never get easier because the instructors constantly provide different levels of moves, so there's always a more challenging route to take.
Speaking of the badass instructors, if you can somehow make me laugh while telling me to do burpees and tuck jumps in the last 10 minutes of class, I'll come back. Several of their instructors have succeeded in doing just that.
Finally, SOS created a strong community. Whether it's hosting a fundraising event for their charity Keep Moving, putting on a tailgate for an Ohio State football game, or celebrating instructor Darcey Wion's nomination as a finalist for Women's Health Magazine's Next Fitness Star at a local bar, there's no shortage of ways to have fun with instructors and other SOS members outside the walls of the studio.
Want to submit your favorite gym? Share via #gymspotting!