Life and Business Lessons from the Nation's Top Fitness Entrepreneurs
[Disclaimer: This post is a part of a sponsorship with Propel. As always, we only write about the places, people and things that we truly love.]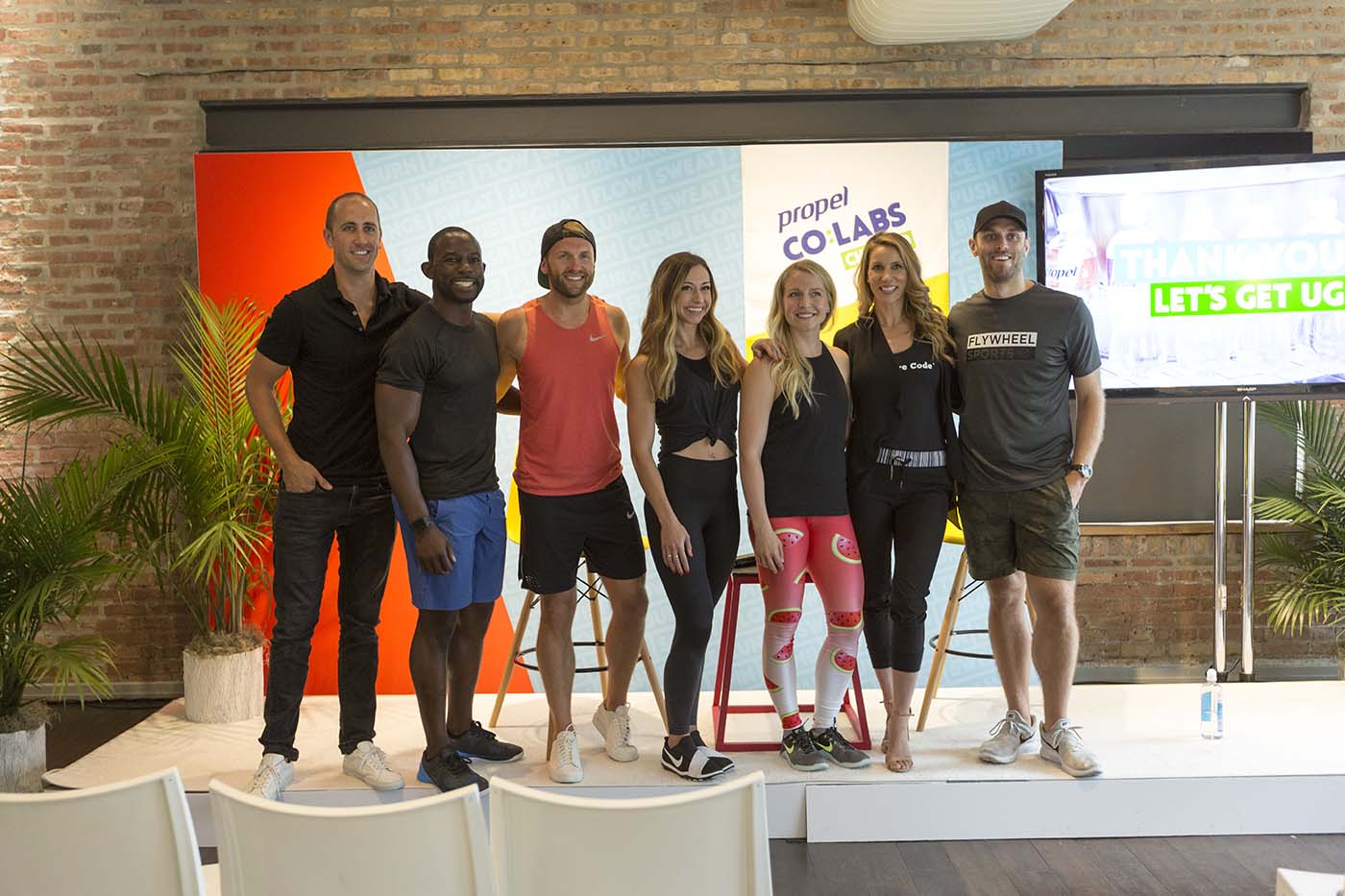 (Want to wrap up Co:Labs with Propel? Grab tickets to the fest here.)
As Propel prepares to conclude its fitness tour across the US at its Co:Labs Fitness Festival in Los Angeles August 12 and 13, we can't help but look back on the business lessons we learned with the brand this year. Looking back at the Propel Industry day in Chicago, the life-and-fitness lessons from truly accomplished founders of brands, companies and gyms were abounding.
1. Respond quickly and respond yourself. 
"If you can't return a text, return a call, return an email – whether it's from someone in a corporate setting or someone reaching out one-on-one for your help within the industry or someone reaching out for your services, you're dead in the water." celebrity trainer Gunnar Peterson said. "Competition is fast on your heels."
Follow up and follow through resonates with customers, no matter the industry. In Keith Ferazzi's best selling book "Never Eat Alone" he names 'Follow up' as the key to success in any field.
Don't believe it? Take it from Gunnar.
"What do Dwayne Johnson, Khloe Kardashian and Jennifer Lopez all have in common? They all train in my gym," he said.
2. Partner with competitors – it makes everyone stronger. 
In a panel of five Chicago fitness industry achievers, Emily Hutchins, Gideon Akande, Kate Lemere, Paul Rahn and Will Haley all noted partnerships that have helped elevate their careers.
From complimentary gyms to publications to large brands, the impactful partners ran the gamut, but one element was woven throughout the entire conversation: business – especially the business of fitness – is positively impacted by coupling up.
President of Consumer and Mass Business at Verizon Bob Mudge wrote on Fast Company, "While cooperating with other companies in your own industry may seem counterintuitive to competitiveness – the simple fact is it's not. At Verizon, we are committed to the concept of 'co-opetition.'"
What does he mean by that? Instead of ignoring or trying to beat Hulu and Netflix, they work together to create something even better to give the customer what they want: killer content.
3. Approach your messaging from a place of gains. 
Co-Founder of The Barre Code, Jillian Lorenz expressed an idea that was incredibly different at the time the barre fitness franchise was born: to approach fitness looking at what was gained from it rather than what was lost. This mindset was the avenue that allowed The Barre Code to create an empowered brand in a growing fitness community that resonated with so many. Weight loss wasn't the message – stress relief, strength and happiness were.
By focusing on the positives – or what you add to your body through a fitness practice – you're practicing positive framing. And it turns out that humans are pretty drawn to that. According to NeuroscienceMarketing.com, an experiment presenting the same data on disease treatment from a positive and negative perspective illustrated this preference in a glaring way.
With identical outcomes –  72 percent of those surveyed chose the positively framed information, making it three times as persuasive when compared to negative framing.
Learning from others' success stories is one of the things that drives us at aSweatLife – we hope that it drives you too as you keep writing your success story. Follow along with us on Instagram as we take on the Propel Co:Labs Fitness Festival this weekend or join us there by grabbing tickets here.