Take Your Yoga 94 Stories Above the City at 360 Chicago Observation Deck
In Chicago, there's no shortage of beautiful views – especially in the summer. From every restaurant or bar that magically makes a patio full of outdoor seating appear, to the tallest of rooftops and hotels, from June through September, Chicagoans take every opportunity to soak up sweet, sweet summertime.
One of the most sweeping views of the entire city from north to south is on top of the John Hancock building. Recently renamed the 360 Chicago Observation Deck, the view from the 94th floor is exactly that. From that high up, you can see the beaches to the north, the busy Loop to the south and Lake Michigan as far as your eye can see to the east.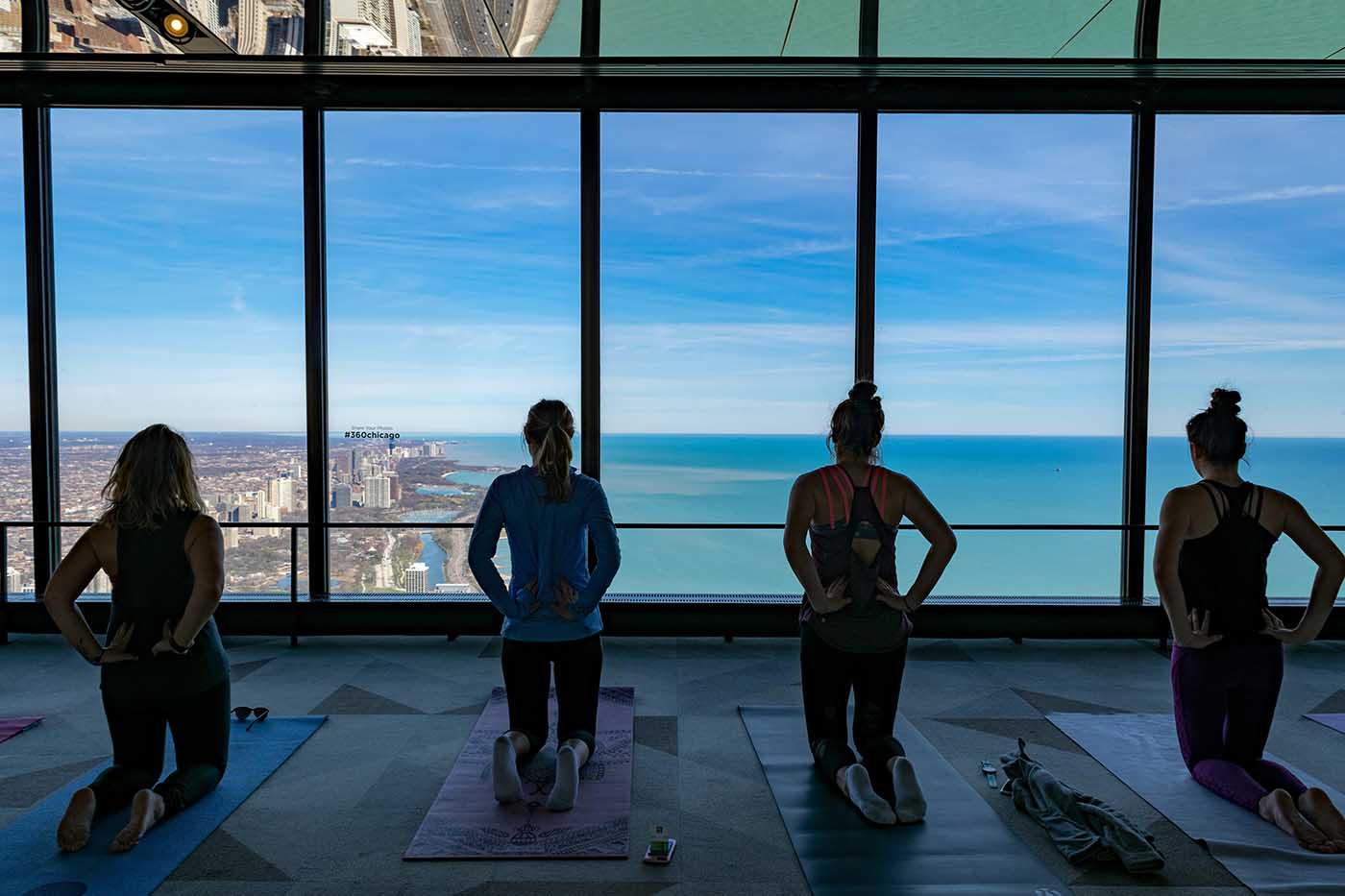 And the 360 Chicago Observation Deck isn't just for spending a few minutes taking pictures and going on your merry way. All year long, you can find drop-in 60-minute yoga classes on the 94th floor at 9 am.
Every class begins with a two-minute meditation, followed by a gentle, all-levels flow. Class ends with a luxurious savasana, sending you into the weekend on a high note (literally).
After yoga, you're already close to Michigan Ave and River North for an afternoon out in the city. You can snag a ticket to the next class which will be on July 22 right here.
And stay tuned for more to come with aSweatLife and the 360 Chicago Observation Deck this summer!