Propel Co:Labs Hits Chicago With Free Fitness June 20-June 24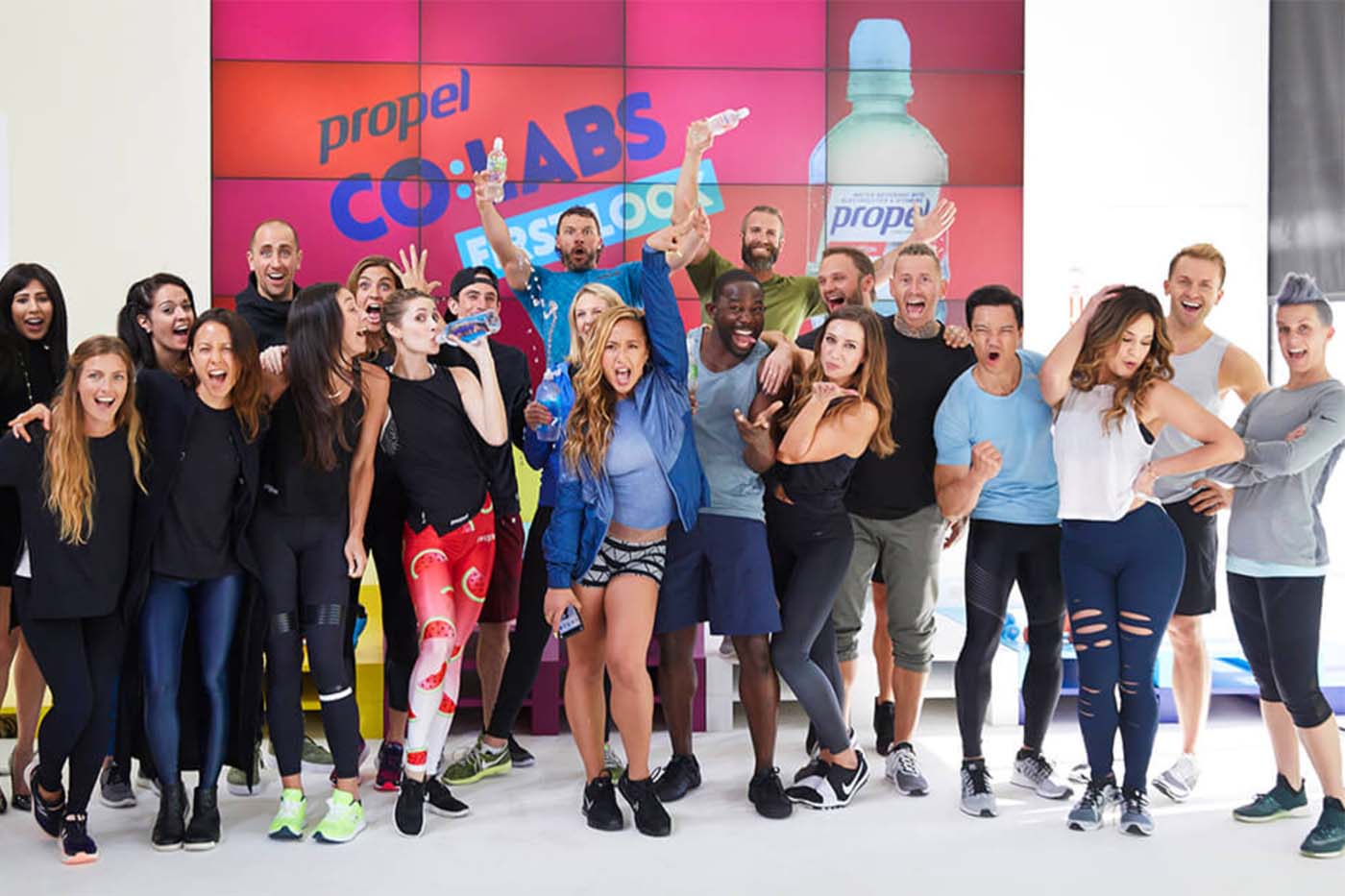 [Disclosure: The post is a part of a sponsored relationship with Propel. As always, we only write about the products, places and experiences that we truly love.]
From the time Propel told us that they were going to work with some of favorite brands and trainers across Chicago for its Co:Labs, we've been sitting on our hands, lest we type our excitement prematurely.
Prepare your calendars for fitness, because June 20 through June 24, you'll have daily complimentary opportunities to sweat. You can see the full rundown here, but get excited for the week sweeping the city with us below.
And as you're making your way through the week, you'll need plenty of hydration. Luckily, there'll be plenty of Propel around, the zero-calorie drink with Gatorade-level electrolytes meant replenish your what you lose in sweat.
Tuesday, June 20:
For trainers, gym owners and other fitness industry folks: Join Propel from 11 am until 2:30 pm for talks from industry leaders from Chicago and Beyond. Get inspired to grow your business with talks from global fitness sensation, Gunnar Peterson; co-founder of The Barre Code, Jillian Lorenz; Industry Manager for US consumer packaged goods companies at Facebook, Will Post; and a panel of Chicago trainers including Gideon Akande, Emily  Hutchins, Paul Rahn and Kate Lemere. (RSVP here)
At 6:15 and 7:30 pm: Work out with Gideon Akande at spectacular Chicago venue Morgan's on Fulton where you can expect him to bring his powerful fitness brand to life and to make you work harder than you think you can.
Wednesday, June 21: Join Emily Hutchins at her gym On Your Mark for a workout at 6 pm. This Nike Master Trainer and groundbreaker in the Chicago fitness community will push you to try new movements and to reach new heights.
Thursday, June 22: Book your spot at SWEAT Fitness Studios with owner Paul Rahn at 6 am, 7 am, 4:30 pm or 5:30 pm. He'll bring his enthusiasm and excitement for your workout to each session.
Friday, June 23: Walk into the red room at Barry's Bootcamp Lincoln Park for a workout with Kate Lemere at 5:15 pm. Powered by Kate's sass and strong sense of purpose, you'll sprint as hard as she tells you to on the treadmills and to pick up heavier and more challenging weights on the floor.
Saturday, June 24: Hop your bike and get ready to ride with Will Haley at FlyWheel Old Town at 10:30 am. As the lead FlyWheel instructor, Will takes you to the point of wanting to give up, but pushes you through it to reach new TorqBoard numbers.
With such an incredible lineup, it's going to be hard to choose just one workout. Where will we see you?