Five Kitchen Gadgets for Healthy Eating (Plus Recipes!)
Whether you're a seasoned chef or just getting started in your cooking endeavors, there are a few kitchen gadgets you'll want to keep handy in your quest for healthy eating. These tools make it easy to whip up a tasty, nutrient-packed meal or snack in a few easy steps.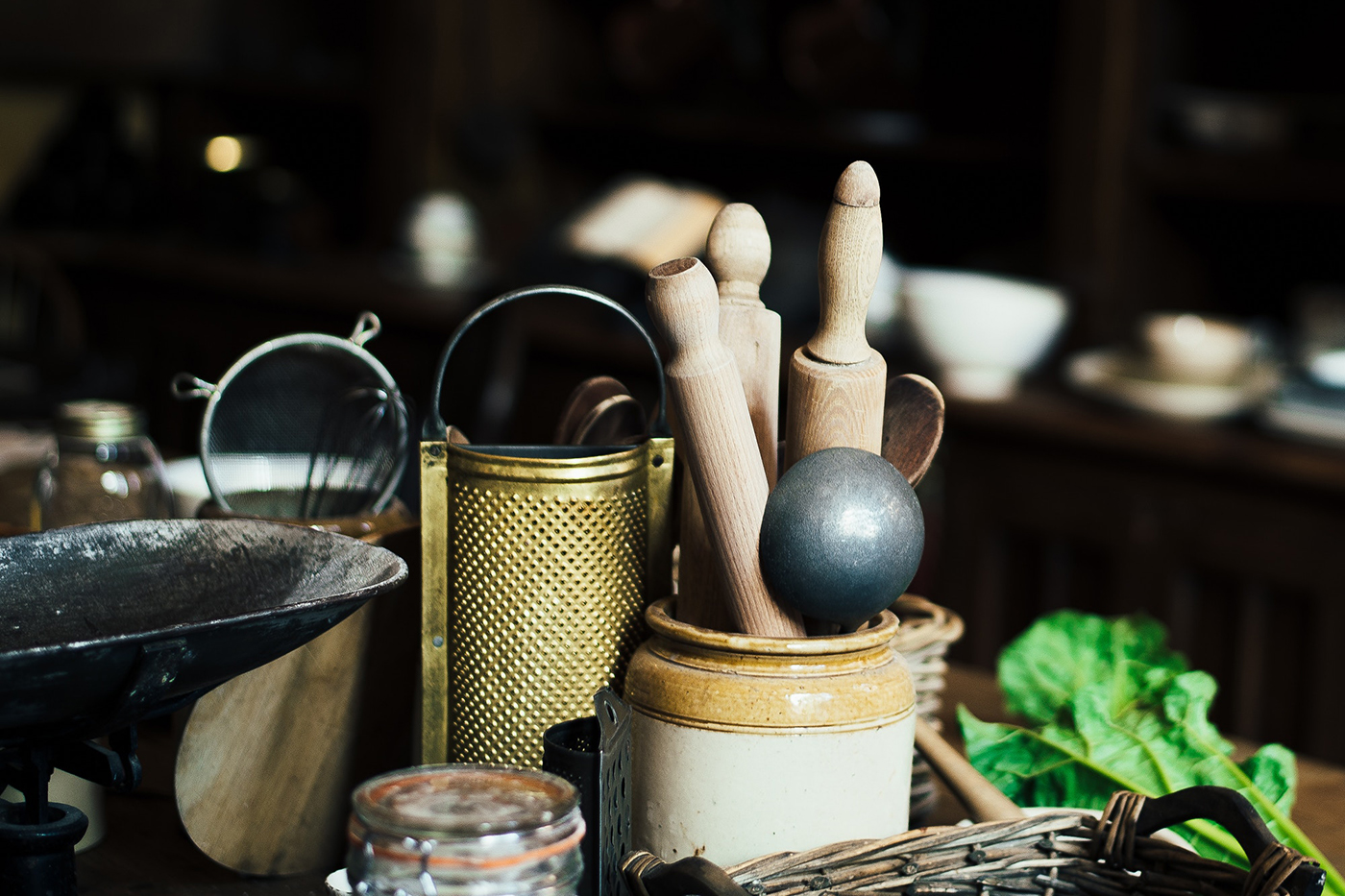 Spiralizer
Increase your veggie intake by swapping sweet potatoes, zucchini, broccoli and other vegetables for your normal bowl of pasta. The various spiralizers on the market turn vegetables into noodles with the twist of a handle, a process that never fails to amaze me. I love this one from Paderno, which sells for under $30.
Ready to cook? Try one of these hearty, veggie-forward meals:
Food Processor
The veggies-for-carbs trend extends beyond veggie noodles – now there's cauliflower and broccoli rice as well! Throw those cruciferous vegetables into a food processor to quickly and easily make a base for a Fully Loaded Burrito Bowl or Cauliflower Pizza Crust.
Food processors are also excellent chickpea mashers for recipes like Scrambled Chickpea and Spinach Pitas and homemade hummus. Plus, you can make a killer one-ingredient nut butter that will far surpass that sugary peanut butter of your youth.
Blender
Whether your budget is $20 or $500, there's a blender for you on the market. I'm partial to the Magic Bullet for its small size (perfect for kitchens short on storage space), convenience and single-serving proportions. It's never been easier to whip up a smoothie in your own home.
Create your perfect blend with these tips or try one of the recommendations from the smoothie-loving aSweatLife team:
Lemon and Lime Squeezer
Until a wedding guest gave this dual citrus squeezer as a gift, I had no idea what I was missing by using those plastic, fruit-shaped bottles of lemon and lime juice for recipes. Turns out the store-bought pre-squeezed juice doesn't hold a candle to the real thing. Amp up the flavor in your favorite healthy dishes with a squeeze from this industrial-strength citrus compressor. Try fresh lemon with poached salmon, in Braised Coconut Spinach and Chickpeas with Lemon or in Spinach Shakshuka. Let limes steal the show in Avocado-Basil Zucchini Noodles with Chile-Lime Shrimp & Corn or mix lime juice with black beans in a Huevos Rancheros Salad.
Mesh strainer
True or false: Rinsing quinoa before cooking enhances its nutritional value.
False. A big fat false, in fact, which is embarrassing since I told my friends otherwise when I was planning this post. While I'm not sure where I got the idea that rinsing quinoa makes it healthier, it is true that putting quinoa through a quick water bath helps strip away the seed's natural coating. This coating, called saponin, can make quinoa taste bitter or soapy.
In any case, quinoa is good for you, and the less bitter/soapy it tastes, the more likely you may be to eat it. So with that in mind, pick up a mesh strainer (which can also be used to wash berries) and try one of these yummy quinoa recipes: