A How-To Guide to Plant-Based Foods
Whether you are a vegan or a meat-eater, eating more plant-based foods is a great way to pack a nutrient punch in your meals. Plant-based foods such as fruits, vegetables, whole grains and legumes are not only full of fiber, vitamins, minerals and antioxidants, but eating more of them can help you eat less of the processed junk (the "bad" fats , sugar and refined flour).
You might be thinking, "But plain, boring plant foods don't taste good!" Au contraire my friend – they just need to be cooked the right way! Follow this how-to guide that features three plant-based foods to give eating them a second chance. Your health and taste buds will thank you for it!
Lentils
Lentils are little seed-shaped legumes that are packed with protein and are rich in fiber. They are very versatile and can be used in a variety of ways. Due to their hearty nature, they make great meat substitutes. They are quicker to cook than other legumes since they don't require soaking prior to cooking. There are different types of lentils – red, green, brown, French green, yellow and black or Beluga. The most common in the U.S. are typically brown and green, but other varieties can be found at specialty grocery stores.
Cooking directions:
Measure 1 part lentils to 3 parts water (e.g., 1 cup lentils and 3 cups of water). Rinse the lentils in a strainer under cold water. Place the rinsed lentils in a large pot. Bring to a boil, cover and simmer for 20-30 minutes until tender or to the consistency you want – softer for soups and stews and more firm for textured dishes. Be careful not to overcook as the lentils can become mushy. Drain any excess water from cooking if needed.
Some types of lentils, such as red or yellow are a little more delicate and tend to break down quicker, so they will cook faster than the other types. Use this variety for soups, stews and to thicken sauces.
Tips for adding a little extra flavor:
Cook the lentils in chicken or vegetable broth instead of water
Add crushed garlic or herbs such as dried thyme and oregano to the water when cooking
Stir in a slice of fresh ginger as they cook
Use the cooked lentils…
On top of warm or cold salads
As a simple side dish

Tossed in a little olive oil, vinegar, and herbs
With lemon juice and curry powder

To thicken a sauce, such as a curry (best to use red lentils for this, since they break down more than other varieties)
Veggie "meatballs", such as these from Dawn Jackson Blatner
In a veggie "sloppy joe", such as these from Naturally Ella
In a breakfast bowl topped with eggs, like this recipe from Vegetarian Times
Quinoa
Quinoa is an ancient grain superfood. It contains all the essential amino acids, making it one of the highest quality protein grains. It is high in many vitamins and minerals (iron, potassium, magnesium and B vitamins to name a few), contains many antioxidants to fight inflammation and is gluten-free.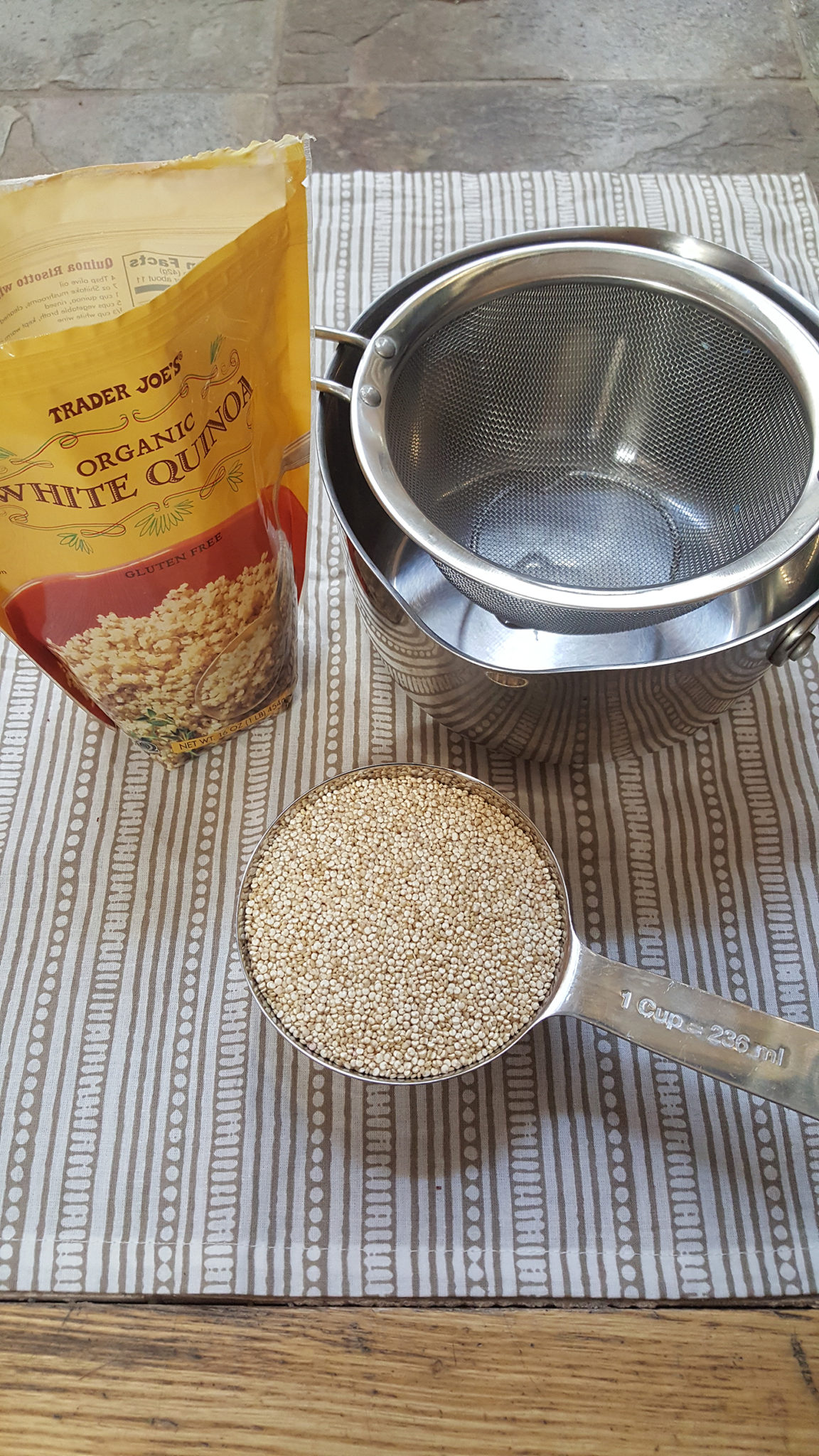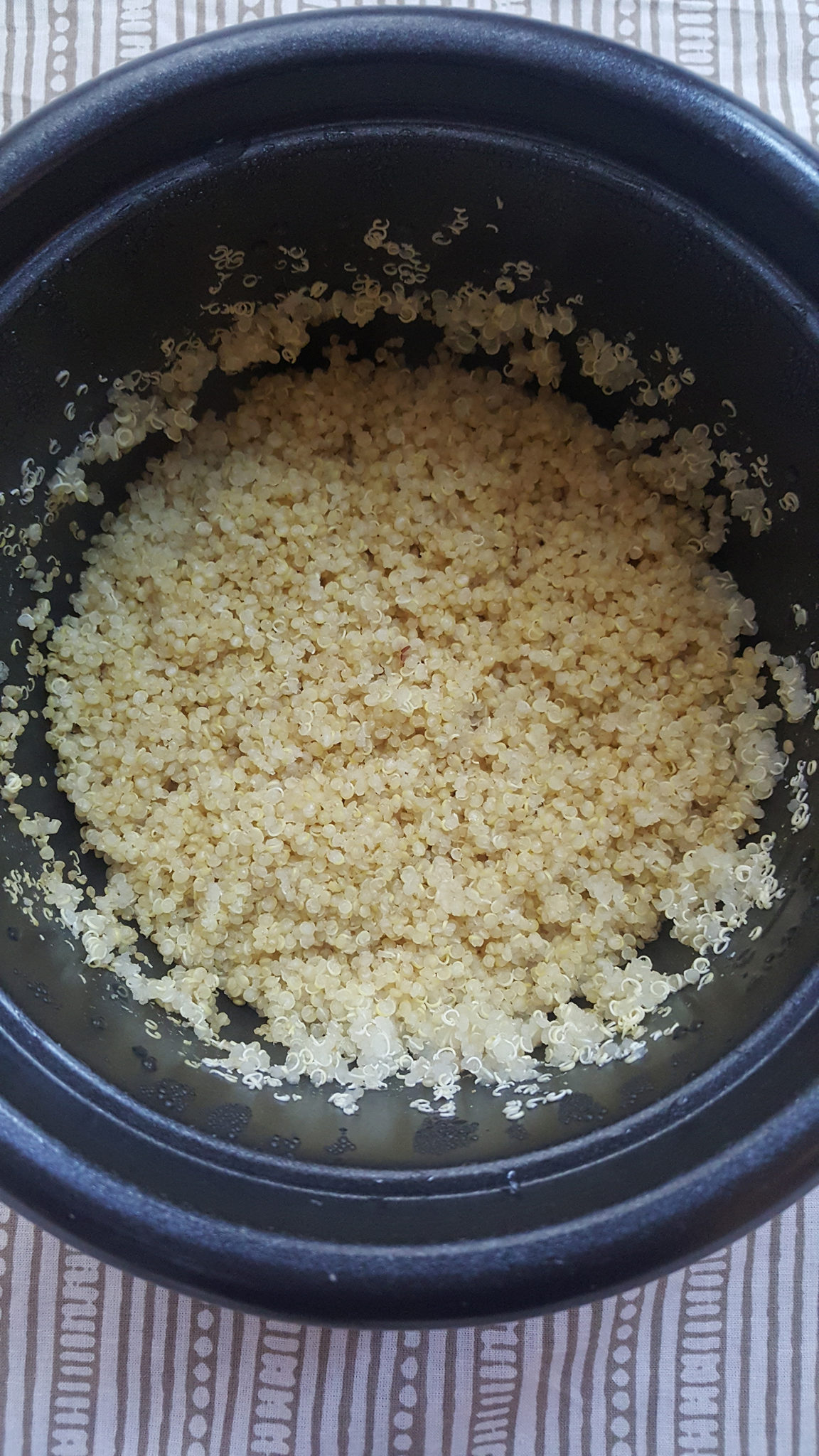 Cooking directions:
Rinse the quinoa in a strainer under cold water before cooking. Place 1 part quinoa and 2 parts water in a saucepan and bring to a boil. Reduce to a simmer, cover and cook until all water is absorbed (10-15 minutes). When it's done, the grain will appear soft and translucent, and the germ ring will be visible around the outside edge of the grain. If you have a rice cooker, just treat the quinoa like rice and cook 1 part quinoa and 2 parts water, cover and cook.
Use the cooked quinoa…
For breakfast, using these delicious tips from aSweatLife
In a warm or cold salad
To replace noodles in a soup or to make the soup more hearty
Inside a burger, like this Cilantro Quinoa Turkey Burger from Simply Quinoa
In place of rice for a burrito bowl or stir fry
Roasted Vegetables
Veggies are chock full of vitamins and minerals, fiber, and contain disease-fighting properties. We know these are good for us, but do we know how to make them as tasty as possible? Vegetables haven't always been the most popular food group, but for many people, the dislike could come from how the vegetables were cooked (looking at you, overcooked soggy broccoli). Roasting is my favorite way to cook vegetables—it brings out the sweetness and provides a crispy texture. If you have a vegetable that you haven't really liked before, try giving it another chance by roasting it!
Cooking directions:
Heat oven to 425°F. Wash and thoroughly dry your vegetables – any excess water may cause them to "steam" instead of roast, creating a less crispy texture. Chop the vegetables in even pieces if needed. Toss the vegetables in oil and lightly season with your favorite spices and a little salt and pepper. Spread the pieces out on a baking sheet in a single layer, making sure to space them out. Roast vegetables for 20-30 minutes, or until the edges start to brown and crisp. Smaller cut pieces tend to cook faster, but some heartier vegetables, such as potatoes, may take longer to roast.
Use the roasted vegetables…
As a colorful side dish or main course – try topping with nuts, a squeeze of lemon, or a sprinkle of cheese
Served with a lemon maple aioli, like my RD friend Happy Healthy RD
Tossed into a kale salad, such as this one from Love and Lemons
On top of rice or pasta
With quinoa in a stuffed pepper, such as this one from Rachel Ray
Check out other ways to combine these plant-based foods at the aSweatLife Lunch Bunch, which are free lunch meal plans that feature these healthy foods!
Let us know!
Did this post help you get closer to achieving one of your goals?