Four Surprising Ways to Use Carrots For Every Meal
I've loved carrots since day one when they were packed along side my PB&J, pretzels and Reese's Peanut Butter Cup for lunch. Though sometimes a picky eater (mostly when it came to broccoli) I would devour carrots in any form. Thankfully, according to Organic Facts, carrots are actually really good for you, boasting the ability to increase skin health, boost the immune system and improving vision as just a few of their great qualities. Even better – carrots are cheap! With all these factors taken into consideration, I looked for ways to make carrots a more exciting dish to bring to the party and mix up the standard carrots and hummus combo.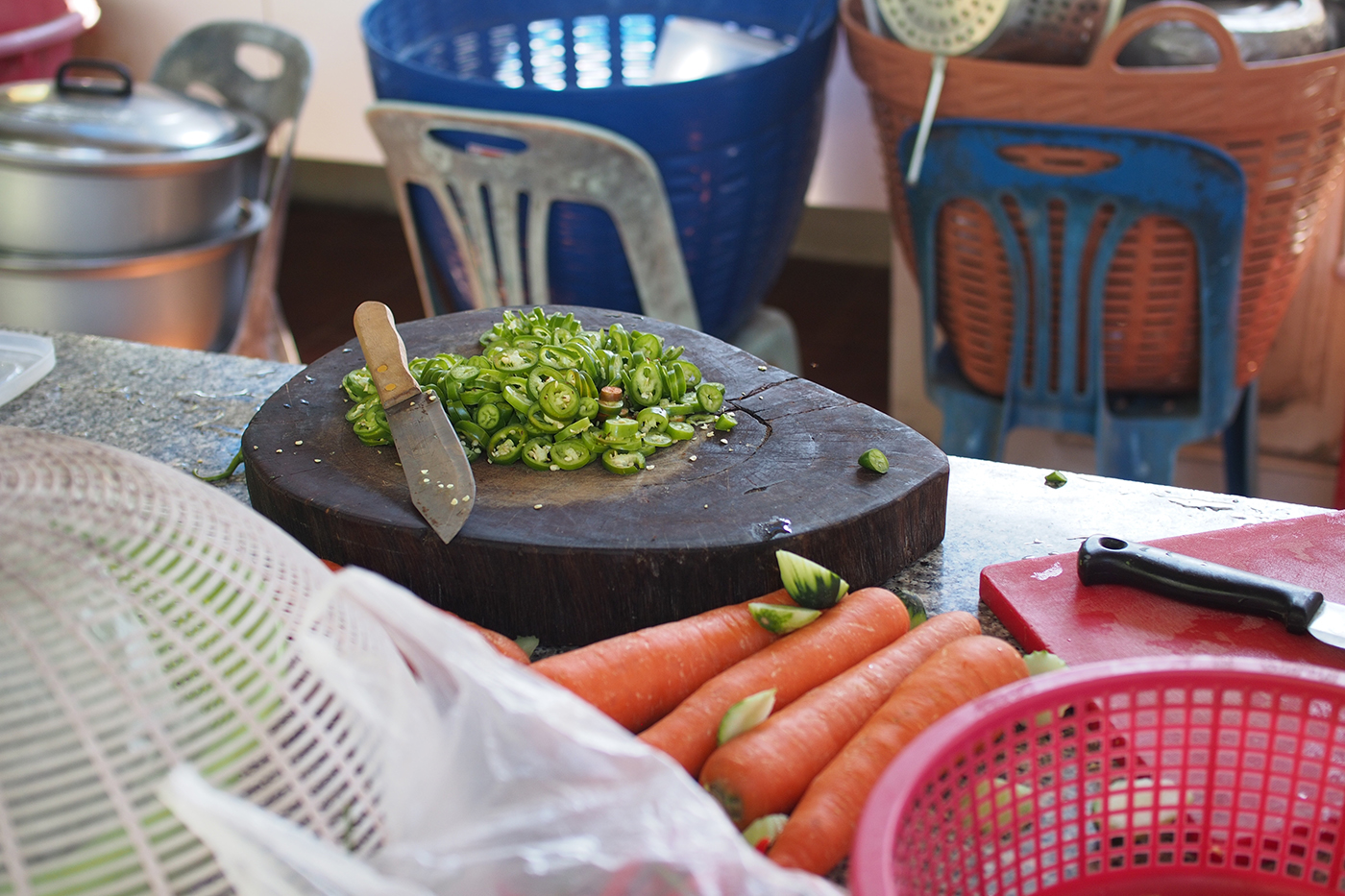 Here are a few of my favorites for every meal:
Breakfast
I just recently hopped on the overnight oats trend (I know, I'm behind), and this seemingly unexpected combination is one of my favorites. Not only do you get the added nutritional bonus of the carrots, you really feel like you're eating cake – and that's the kind of breakfast I like! Just like any overnight oats recipe this one is easy and customizable, but the go-to ingredients I use are: oats, grated carrots, cinnamon, all-spice, raisins, vanilla extract and milk.
Lunch
One of my roommates has a Vitamix, and for a while I was really scared to use it. Thankfully, I finally got over that fear and started making soups, and let me tell you – it is SO easy and delicious I can't believe I wasted a year of my life not taking advantage of this easy lunch option. This particular recipe is perfect warmth for a cold, rainy day, but I've also enjoyed it equally as much chilled. Just roast carrots, onion and garlic in the oven, then throw everything into the food processor with tomatoes, greek yogurt and your favorite seasonings and you're all set. Soups are hard to mess up (trust me, I am a pro and making mistakes in recipes), so feel free to add a little more spice or fresh basil to lighten up the dish.  
Dinner
My mom is always trying to get me to cook more often, so each Christmas I receive a passive-aggressive kitchen-related gift. Last year's gift was a spiralizer, and it successfully up-ed my dinner game. I started off with zucchini, and my roommate can unfortunately tell you that I pretty much failed at that. But after some practice I mastered those zoodles and moved on to carrot noodles (coodles? eh?) which are a perfect pair for Asian dishes! I've had them with stir fry, but the recipe from Buzzfeed has an awesome Thai peanut sauce suggestion I will have to try.
Snack
Just like potato chips, this is a super easy snack to make and an even easier one to devour. Purchase the cheap, large carrots from the grocery and slice them into rounds, trying to keep them relatively the same size. Pour a little olive oil and salt on them, lay them on a baking sheet and cook at 425 degrees for about ten minutes. Voila! Chips! I love getting the huge five-pound bag of carrots from Costco and using the extra for these babies. I would be embarrassed by how quickly I eat them, but they're a vegetable so it's okay, right?
What simple ingredients do you use in unique ways to branch out from the normal go-to's? I'd love to hear more simple cooking tips!