Seasonal Minted Pea Hummus Recipe That You Can Make Your Own
As someone who has very little time to play around with recipes in the kitchen, if I know a brand makes something that I love (like pretty much every brand of hummus I've ever tried), I don't have much desire to take time out of my day and make it from scratch.
But there's something about heading into the grocery store sans recipe and just figuring it out. As we head into spring, it can be fun to challenge yourself to make a recipe using fresh spring vegetables you might normally just pick up in the prepared section of the store.
Not sure where to start? Hummus, a one-step staple, is traditionally just garbanzo beans, olive oil and/or tahini, lemon juice, garlic, cumin and salt. Throw it all in the food processor and voilá – instant snack (or, let's be honest, meal) in ten minutes or less.
As farmer's markets begin to creep back onto everyone's weekend radar, take the opportunity to scope them out and get your creative juices flowing. You might find an in-season vegetable that would make an excellent addition to the simple hummus recipe above.
I personally love mint, so, even though I didn't have a farmer's market nearby, I perused the produce of Whole Foods for what would compliment mint if I were to add it to hummus. The result ended up as a delicious combination with spring peas.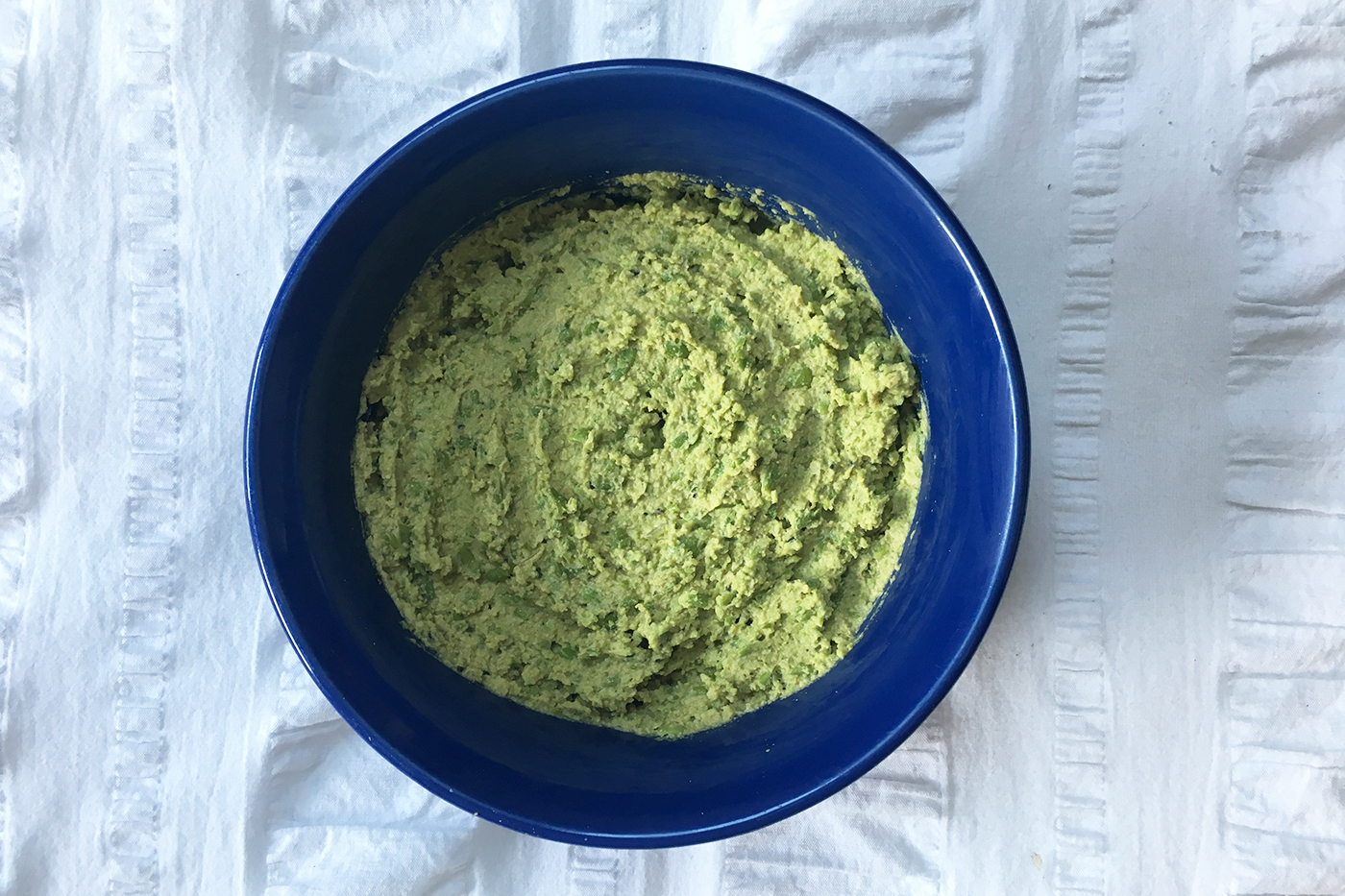 Minted Pea Hummus Recipe
1 24 oz can garbanzo beans
2 cups peas
1/4 cup mint leaves, chopped
1/2 cup olive oil
1 1/2 tbsp tahini
1 clove garlic
Juice of 1 lemon
1/2 tsp cumin
Salt
Directions:
Pan fry peas on high on the stovetop until slightly browned.
Add peas, drained garbanzo beans, chopped mint leaves, olive oil, tahini, garlic, lemon juice, cumin and salt to your food processor and pulse until desired consistency.
Add more olive oil, lemon juice or a dash of warm water if necessary for desired texture.
Peas not your jam? Good thing there are endless combinations of vegetables and herbs that blend into hummus. Try combos like sun-dried tomatoes and basil, roasted eggplant and feta or whatever else you can come up with!