#SweatWorking Takes a Chill Pill at CHILL Chicago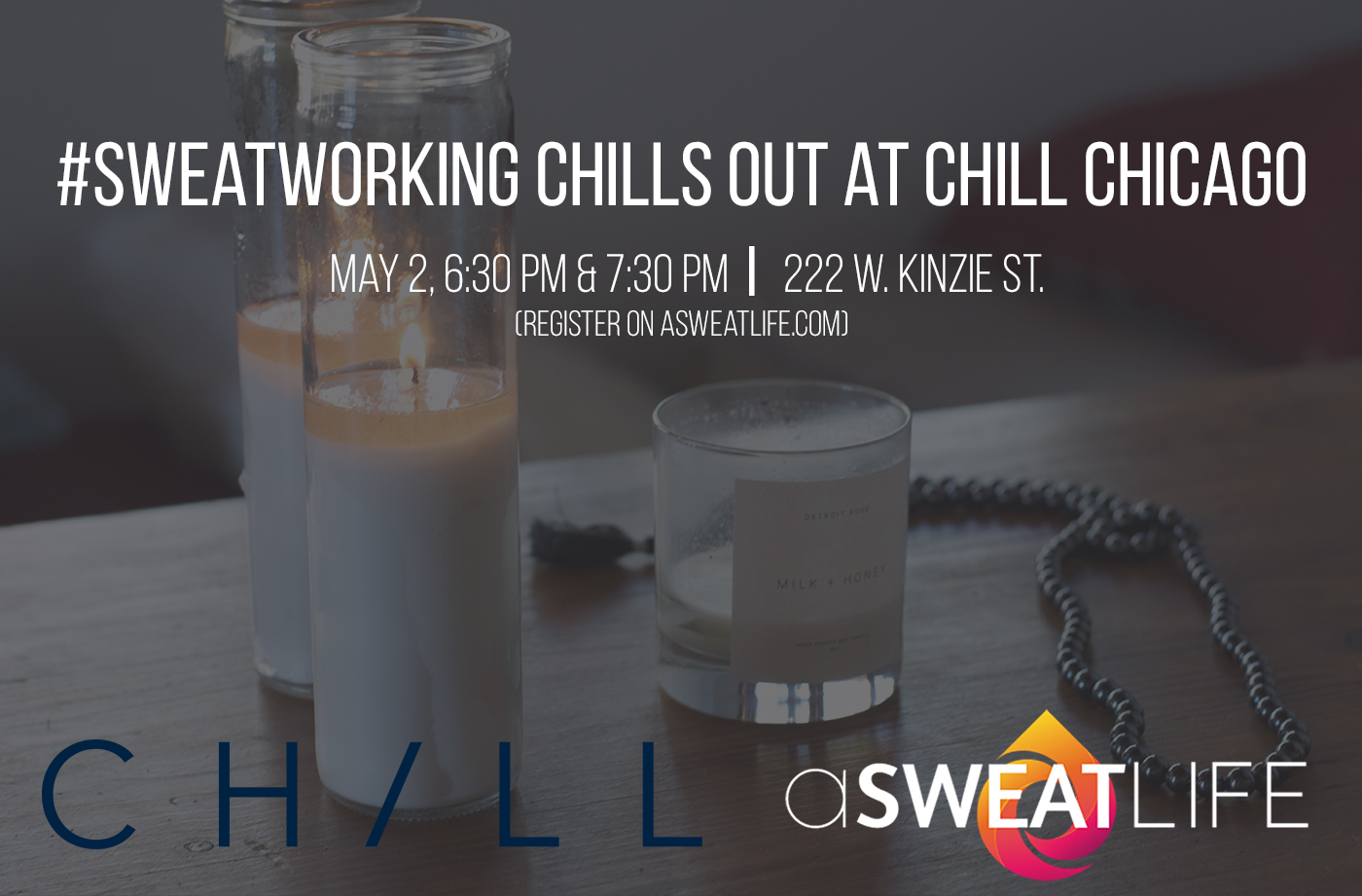 (Grab your tickets to the 6:30 pm session here and your tickets to the 7:30 pm session here).
We've been burning the candle from both ends, making amazing sweat-tastic events happen all across the city ever all of 2017. From #SweatworkingWeek in January to #SweatToInspire in April, it's safe to say it's about time we took a chill pill.
That's why, on May 2, we're taking #Sweatworking to CHILL Chicago, River North's newest self-proclaimed sweat-free zone (does that mean it's #ChillWorking this time, then?) for an evening of meditation and mingling.
CHILL opened it's doors a few weeks ago with a schedule full of three types of meditation classes – Breath, Insight and Rest. Each creates its own specific type of meditative environment, but all are aimed to offer you space to take a mental break, get back to some peace and quiet and reset during your busy week.
We fell in love with the gorgeous, welcoming space as soon as we entered, and we can't wait to share it with you.
Join aSweatLife on Tuesday, May 2 at either 6:30 pm or 7:30 pm; CHILL will be offering two 30-minute meditation sessions followed by time to relax in this Zen space and mingle with other #Sweatworking attendees.
We can't wait to slow down come May, and try CHILL Chicago with you!
What: #Sweatworking at CHILL Chicago
When: Tuesday, May 2 at 6:30 pm OR 7:30 pm
Where: 222 W. Kinzie St. Chicago, IL 60654
Why? Because relaxing can be better with friends, too.
Where do I buy tickets? Get the 6:30 pm session here and your tickets to the 7:30 pm session here.