Take a Mental Break at CHILL Chicago
Quietly and calmly, which was actually quite fitting, a new meditation and massage studio opened its doors at the beginning of April. Located at 222 W. Kinzie (across from the Merchandise Mart), it stands out among the restaurants and furniture shops as a navy blue storefront with large windows and an inviting atmosphere lined with smiling faces.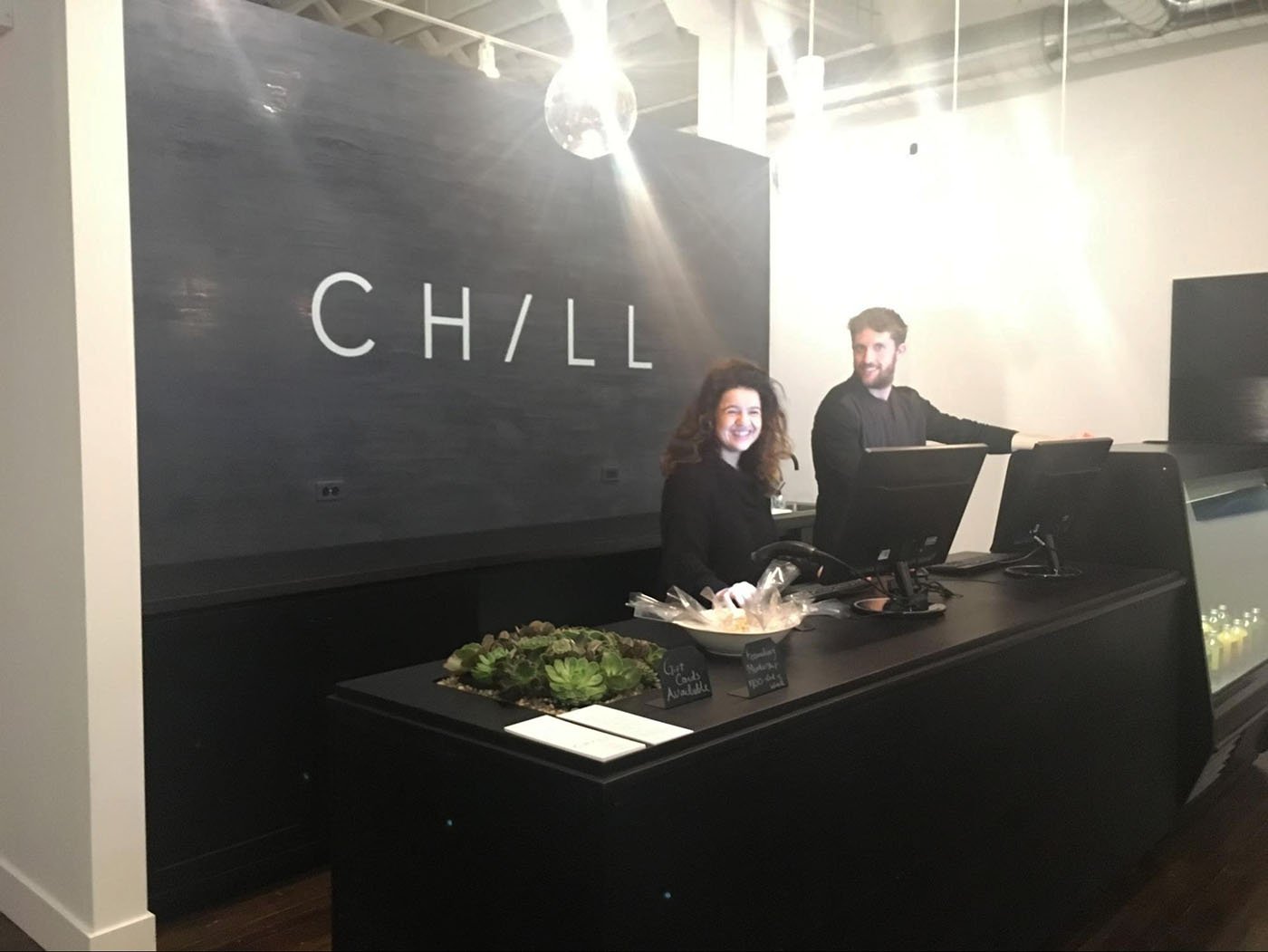 For those of us who rarely practice meditation, it can be quite intimidating. Sitting in a darkened room with the idea of focusing your mind can often lead to frustration and wandering thoughts. At CHILL Chicago, they aim to make meditation approachable, comfortable and relaxing.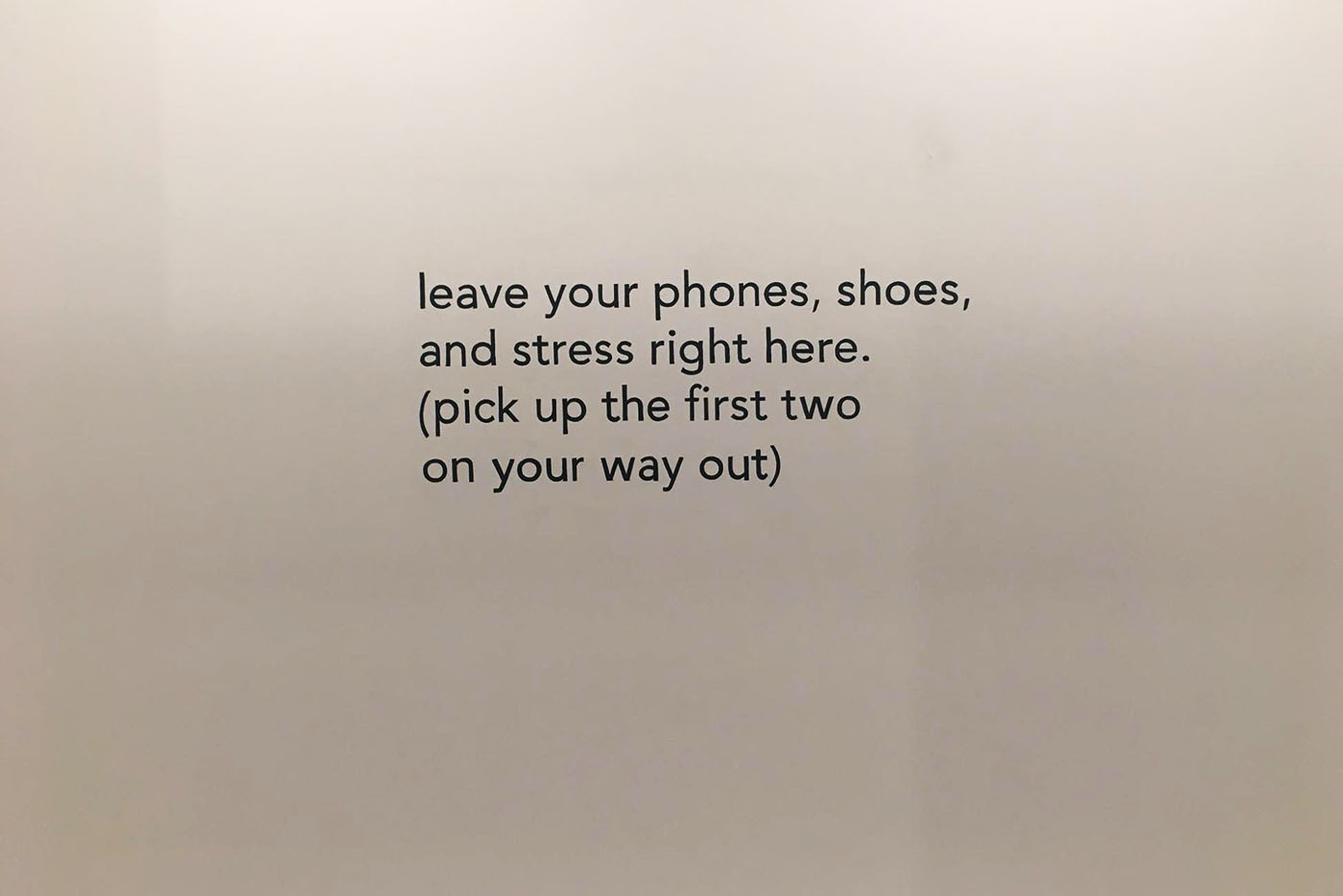 The newly opened space brings calm almost immediately. The color palate reminded me of a beachside hotel, with mixes of greys and navy blues. The front room is decorated with an inviting couch and fun hanging chairs, as well as offerings from candles to greeting cards for purchase. The next space includes a locker room and invites you to leave your shoes and phone (and stress) behind as you prepare for some much needed disconnect from the rest of the world.
Beyond that are loungers where members can relax, listen to the sounds of the running water in the fountain and soon, will be able to get foot massages. A few more steps bring you to the main meditation studio, lined with large grey cushions embroidered with the phrase "It's Good For You."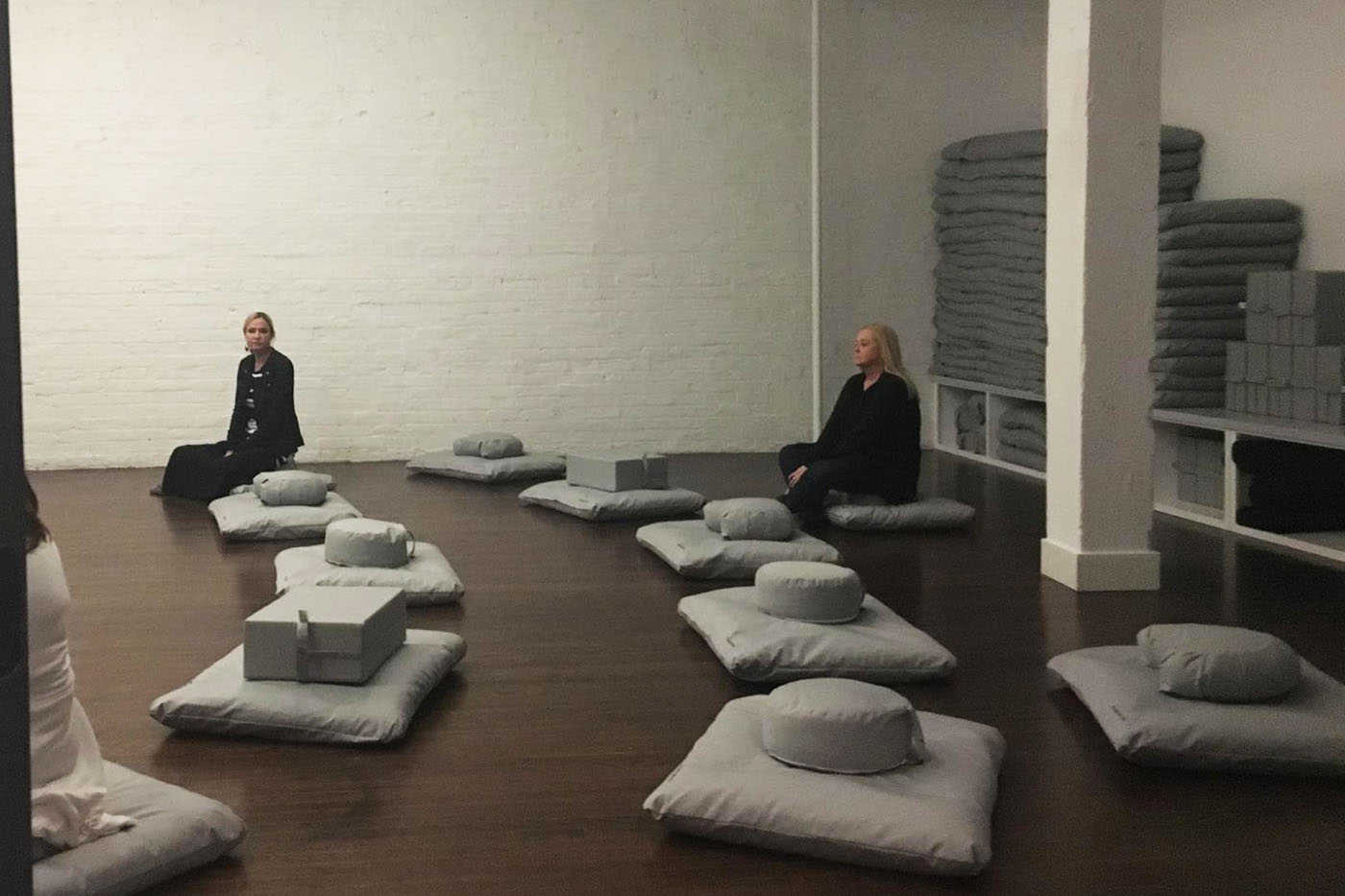 CHILL offers three types of meditation classes.
Rest is comparable to an extra-long savasana. You rest on extra long pillows (similar to the cushion you'd see on your pool-side lounge chair) and the class is silent. A friend who took the class told me she was so rested after class that she missed her L stop by three stations on the way home.
Breathe is focused on your breath and has guided counting.
Intention, which is the class I tried, offers a guided meditation aimed to help you work out problems or spawn creativity. In my class, we walked through every moment of our days up until class, and then visualized the rest of our day step-by-step. We also picked a feeling to set the intention for the rest of the day and repeated it as a mantra throughout our meditation session. On Sundays, they also offer a gentle yoga combined with meditation.
The classes leave you calm and restful. Visualizing my day helped me remember and acknowledge the little moments I don't often think about, like a morning hug from my husband. Taking the time to visualize the rest of my day helped me destress and brought a calm to knowing how my day would continue. Everyone's experience will vary; one person I took class with said they saw colors in an almost "psychedelic" way and felt a sensation of floating. For anyone, it's a great mental check-in that helps you set your intention for the rest of your day and week.
Unlimited membership is $150 (though if you sign up in April, you receive a discounted price of $125.  Drop-in sessions are $22. More information can be found on their website.