#SweatToInspire with Badass Women and a Killer Workout on Equal Pay Day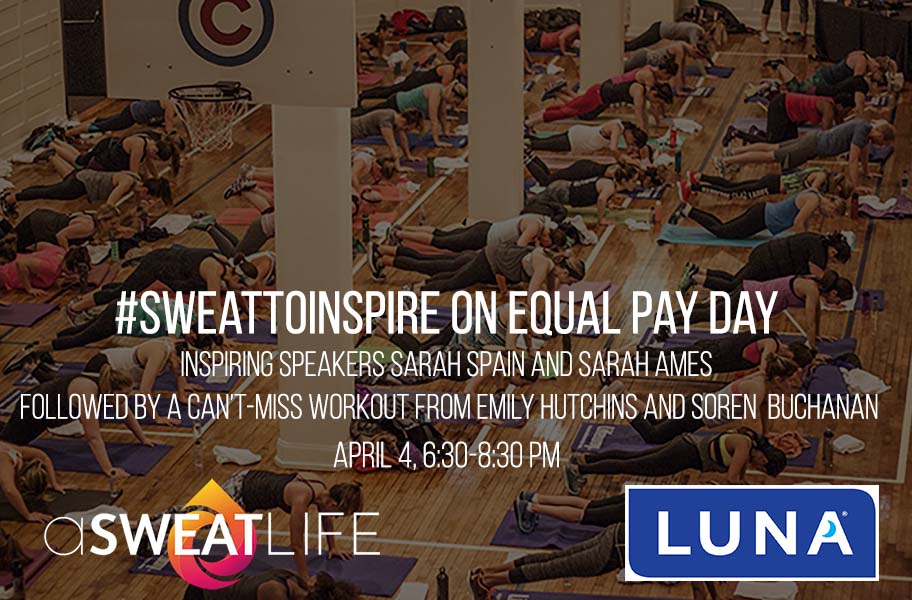 (Get your ticket to #SweatToInspire now)
April 4 – Equal Pay Day – aSweatLife and Luna will host a workout called #SweatToInspire to celebrate accomplished women doing big things. We'll start the evening with two talks from women who will inspire you to do big things or crazy things – Sarah Spain of ESPN and Sarah Ames who did seven marathons in seven days on seven continents. After a dose of inspiration, we'll move into a two-part workout that's half HIIT from Emily Hutchins and and half yoga from Soren Buchanan.
Why are we doing this?
We're hosting #SweatToInspire because we believe in the shine theory – the theory that when one woman shines bright, we all shine brighter together. We talk about it all the time at aSweatLife, but we want to embrace it, show it and make it easy for our community to make "You go, girl!" their reflexive response.
Women have come a long way and by supporting each other and we get to continue that progress. Equal Pay Day is a great day to reflect on the work we still have to do. Why? The day is observed on a different day each year – April 4 this year – because it's the day of the year on which women catch up to the pay of men from the previous year.
We're hosting this event at The Lakewood, the venue at Lake and Wood owned by Paramount Events. It's a large, airy space that will accommodate a solid crew moving and sweating.
Tickets will run you $40 for one person and $35 if you buy in groups of two or more. We want to do this night justice, so you'll get a two-part workout, a night of amazing speakers and a tank top representing the baddest Justice of them all – Ruth Bader Ginsberg. The tank top will be designed by Laura Szumowski.
Speaking of RBG, part of our workout will be inspired by her workout and word on the street is that it's NOT easy.
Not excited enough? We'll give a portion of the proceeds to Step Up Women's Network, a group that propels girls from under-resourced communities to fulfill their potential by empowering them to become confident, college-bound, career-focused and ready to join the next generation of professional women.
Ready to be inspired? Meet our speakers.
Sarah Spain of ESPN
Sarah Spain's life in sports started as a three-sport high school athlete, which catapulted her into collegiate track and field and eventually evolved into her career. Now known as an outspoken sports reporter whose humor is explained by her background in improv, Sarah can now be found writing and reporting for ESPN across its shows, properties and radio networks. Sarah's drive and determination is only matched by her wit.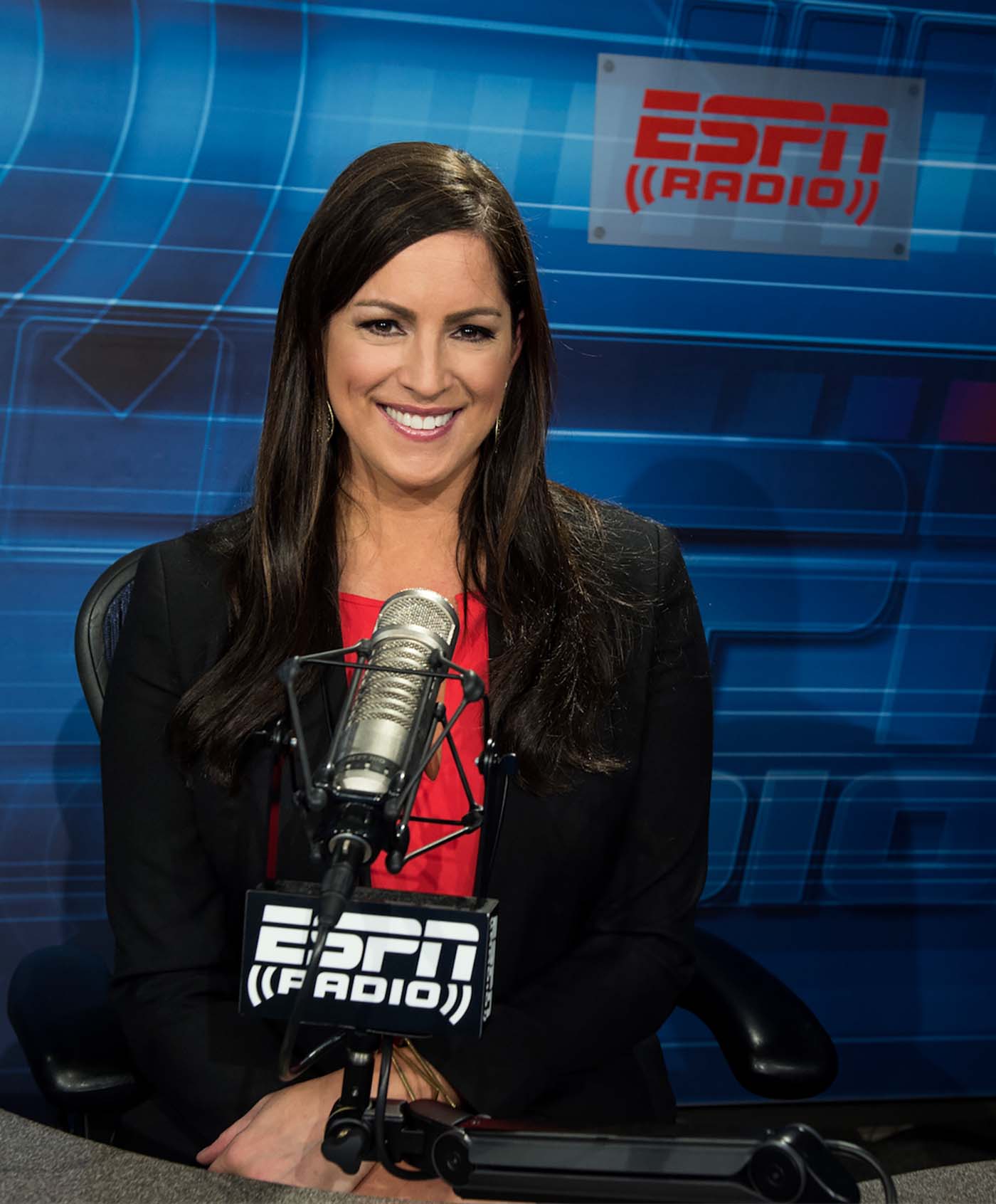 Sarah Ames, attorney by day, runner of impossible races by mornings/nights/weekends
Sarah is a partner at the law firm of Quarles & Brady LLP who has run a marathon on each continent five times. Last year she completed the fifth round by running 7 marathons on 7 continents in 7 days to raise awareness for Hamlin Fistula, a nonprofit organization dedicated to providing surgeries to women with horrific birth injuries in Ethiopia for which she is the President and Chairwoman of the Board.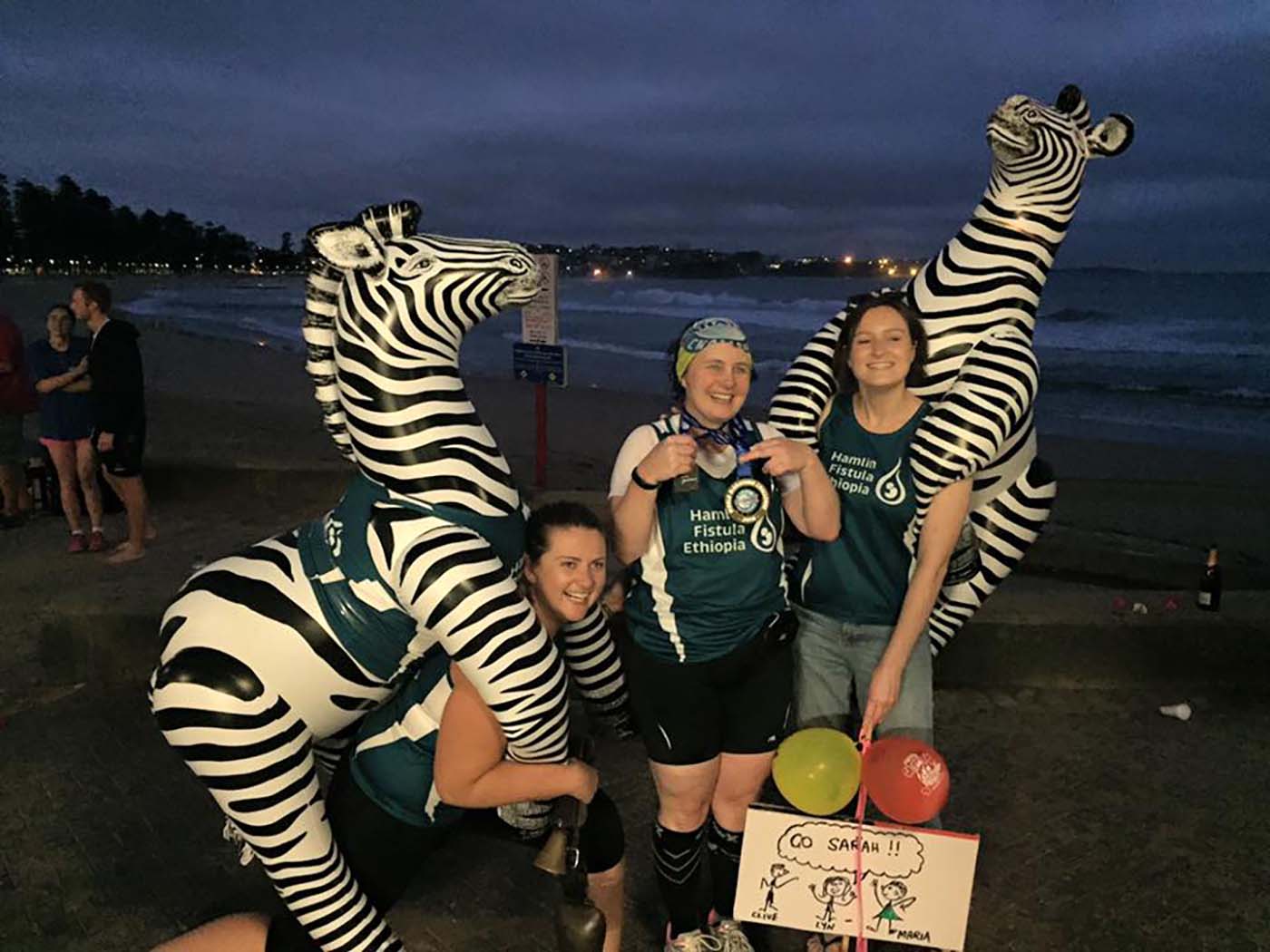 Who will be teaching?
Emily Hutchins: Emily is a pioneer in studio fitness, opening the doors of On Your Mark before "studio fitness" was a thing. She's a Nike Master Trainer and consultant for the brand, leveraging her knowledge and experience to help make training gear fit athletes' needs.  She's the kind of trainer that is never satisfied and is always pushing for better, stronger, faster and smarter training from her team and her athletes.
Soren Buchanan (@SpriteSoren): She's known for her stunning photos of yoga poses in front of urban murals, but she leads a practice that's even more beautiful than her photos. She teaches with soul and makes regular yogis find depth and strength in poses that they never thought possible.
Ready to sign up? Here's what you need to know!
When: April 4, We'll check you in starting at 5:45 pm so that you can get your hair workout-ready with Stylisted, but the event will start at 6:30 pm.
Where: We'll be at the beautiful venue The Lakewood at 1750 W. Lake Street.
Why: Let's celebrate women who are shining bright and we'll all shine brighter together.
How do I sign up?  Right here. Thanks for asking