Find a New Unlimited Membership With These Offers

If you're feeling a little more limited after roaming free around the city using an unlimited multi-studio membership, fear not! We worked with some of our favorite studios to find you offers that may help you find your studio-home.
CrossTown Fitness: Cash in on a $99 unlimited membership, good for three months!
With more than 100 weekly group fitness classes, you're sure to find time to fit some HIIT into your schedule at the West Loop and in Wrigleyville locations. From strength to mobility to it's signature total body classes, this gym has something for everyone and a supportive community to cheer you on along the way. You'll also find showers, childcare and a smoothie bar to get you fueled-up after you sweat it out.
To redeem: Click here and use promo code ASLCTFChicago.
SWEAT Chicago: Get 30 days of unlimited classes for $99.
SWEAT is an upscale boutique fitness studio delivering high intensity training workouts in group fitness classes, bringing energy, motivation and a contagious culture of community to your fitness journey!  The workouts are designed with intent, each day focused on different muscles groups using different formats and equipment. Energetic trainers use heavy strength training, low-impact movements and intense cardio bursts to have you dripping sweat! The large Gold Coast studio offers full-service locker rooms with Digilock Lockers, towel service and a full smoothie bar with healthy to-go food and snacks from KitchFix on the main floor.
To redeem: Click here.
Equinox: Get access to 300 classes at four Chicago-area clubs!
Equinox knows you want unlimited options and unparalleled quality. When you join Equinox, your membership includes as many classes as you wish to take. An All-Access Membership in Chicago entitles you to up to over 300 class offerings each week across four local clubs.
Equinox's expertly-taught classes cover a broad spectrum of disciplines, from Barre and Boxing to Yoga and Cycling, as well as some newer categories like Active Regeneration. And they continue to roll out innovative new classes — many of which you can't find anywhere else — so that you never get bored or stop progressing.
Join now and experience group fitness the way it was meant to be experienced. You never know what you'll discover.
To redeem: Visit www.equinox.com and click to schedule a complimentary visit or join now!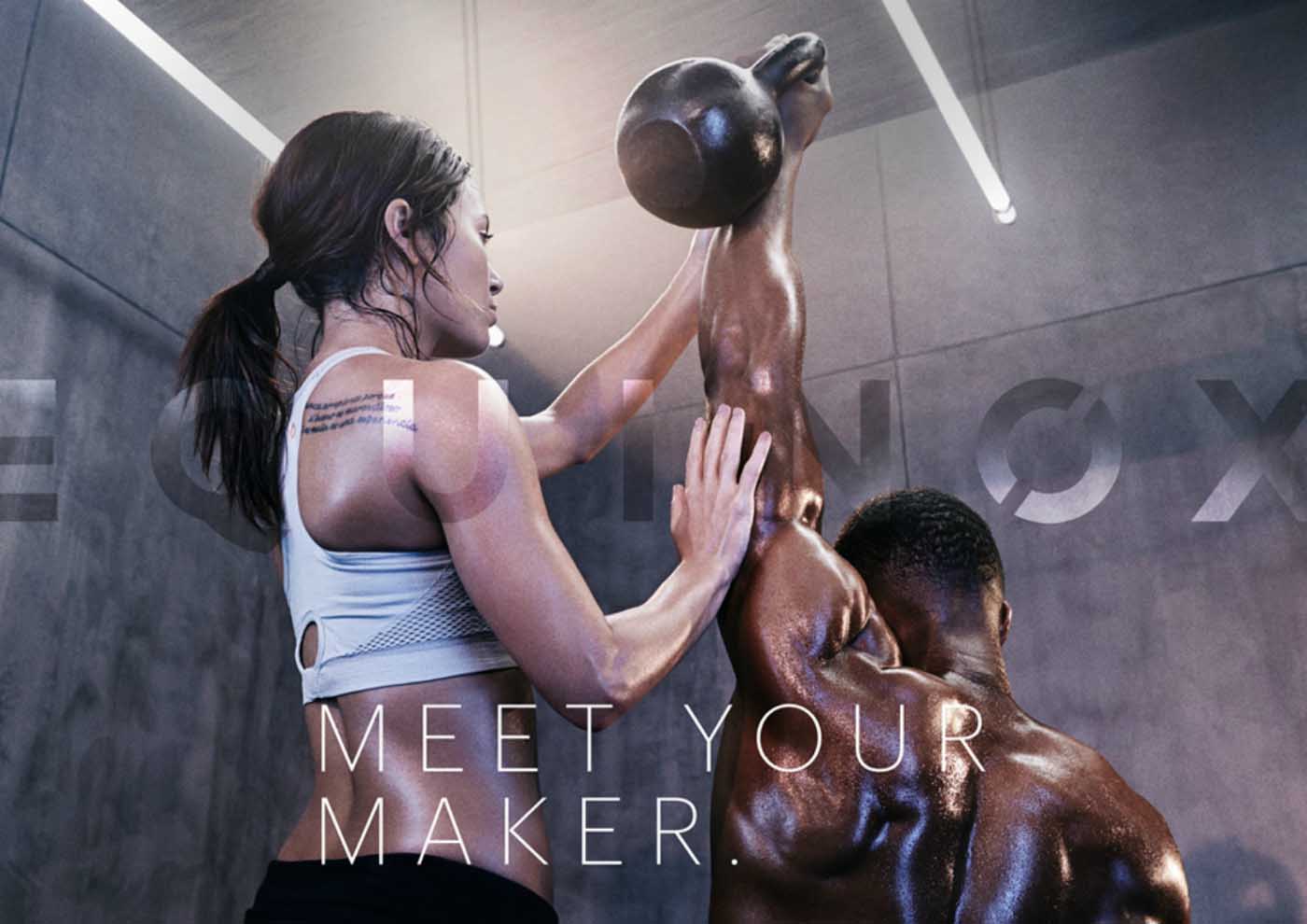 [email protected]: Choose a membership option that works for you, starting at $99/month for unlimited classes.
Located in the heart of River North, [email protected] offers Chicagoans a chance to sweat with personal trainers in a group fitness setting. You'll find classes with interesting focuses like "lower body obstacle course" and "upper body beast mode." But the gym's true specialty is in its 55-minute format – they pride themselves on challenging you with high-intensity circuit training that includes cardio bursts to shock the body and burn fat while building lean muscle mass.
To redeem: visit www.kickat55.com, select your package and apply the promotional code below at checkout. Offer expires 12/31/2016. Make first installment payment by 12/31/2016 and then start the [email protected] package no later than 4/1/2017.
| | | | | | |
| --- | --- | --- | --- | --- | --- |
| Name | Code | Reg. Price | Discount % | You Save | You Pay |
| aSweatLife Promotion 26% Off 1 Month Unlimited | ASL30 | $169 | 26% | $44 | $125! |
| aSweatLife Promotion 27% Off 3 Month Unlimited | ASL90 | $477 | 27% | $132 | $115 per month! |
| aSweatLife Promotion 33% Off 6 Month Unlimited | ASL180 | $894 | 33% | $300 | $99 per month! |
| aSweatLife Promotion 34% Off 24 Pack Punchcard | ASL24 | $432 | 34% | $147 | $11.88 per class! |
Orange Theory is offering discounts on memberships and a free first class at the Old Town and West Loop studios.
Orangetheory Fitness is a one hour full-body workout, consisting of mixed-impact interval training. Classes are comprised of half endurance and half strength and power training. The classes switch across those training methods to challenge the body, utilizing treadmills, water rowers and strength training equipment. Everyone in the class wears a heart rate monitor and students' heart rate information is shown in real time on large screens in the studio space. The personal trainer guides the class through five heart rate zones to ensure everyone is training at the optimum level.
First class free to local residents who are first time students!
$10 off the unlimited monthly membership
$10 off the 8 class per month membership
$20 off the OTBeat Heart Rate Monitor, on same-day purchase with membership
To Redeem: Call the studio you'd like to visit and mention this special offer for aSweatLife readers only: