#Sweatworking Workout and Self Defense Workshop at On Your Mark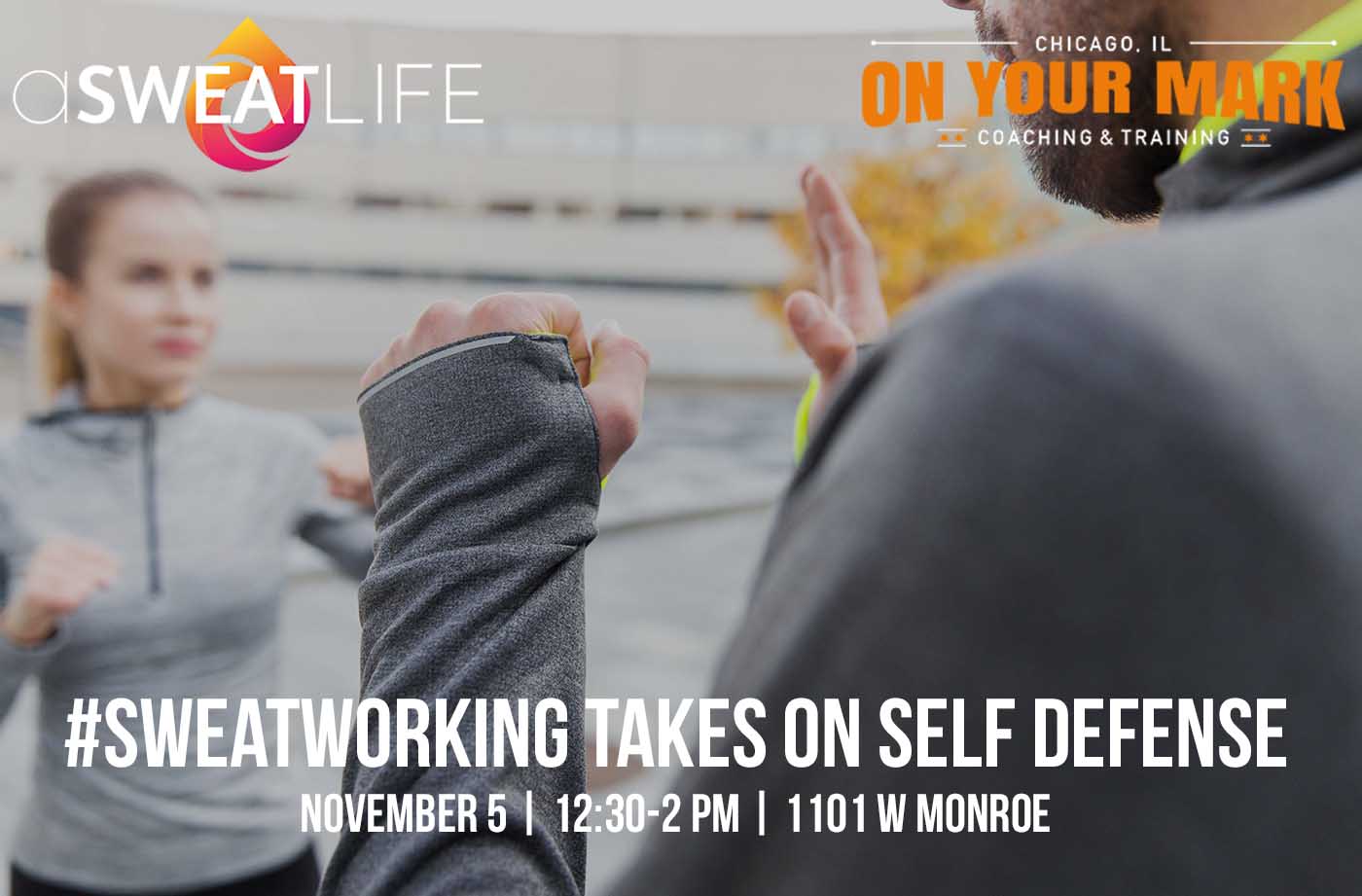 (Get tickets here)
Each month, asweatlife.com travels across the city to visit gyms, trying new things and meeting new people. November 5, we're taking over On Your Mark in the West Loop where trainer Brian Kent will lead us in a self defense workshop.
We've had a lot of request for self defense workshops, in particular from our female #sweatworking attendees.
Women in particular are more at risk for harassment when they're out by themselves. And we hate that we had to hear a single story of runners who were attacked or killed over this year's long running season, but we heard several.
But even though we hate that there's a need, there's still a need to have this knowledge. Every person should know how to defend him or herself and should know how to exist in a world that isn't always safe, whether they're running, on the train or walking home after work.
Brian, a former collegiate and professional athlete, taekwondo black belt, a judo brown belt, and a jiujitsu purple belt, will teach us self defense techniques and how to stay aware in our surroundings. And with all of the toys at On Your Mark, we'll also get in a workout in the process.
Where? On Your Mark in the west loop, 1101 W. Monroe
When? We'll meet November 5 at 12:30 pm
Why? Every man or woman should know how to defend him or herself in case the need ever arises.
How do I sign up? Click right here.
Let us know!
Did this post help you get closer to achieving one of your goals?