#Sweatworking gets a sneak peak from Barry's Bootcamp Chicago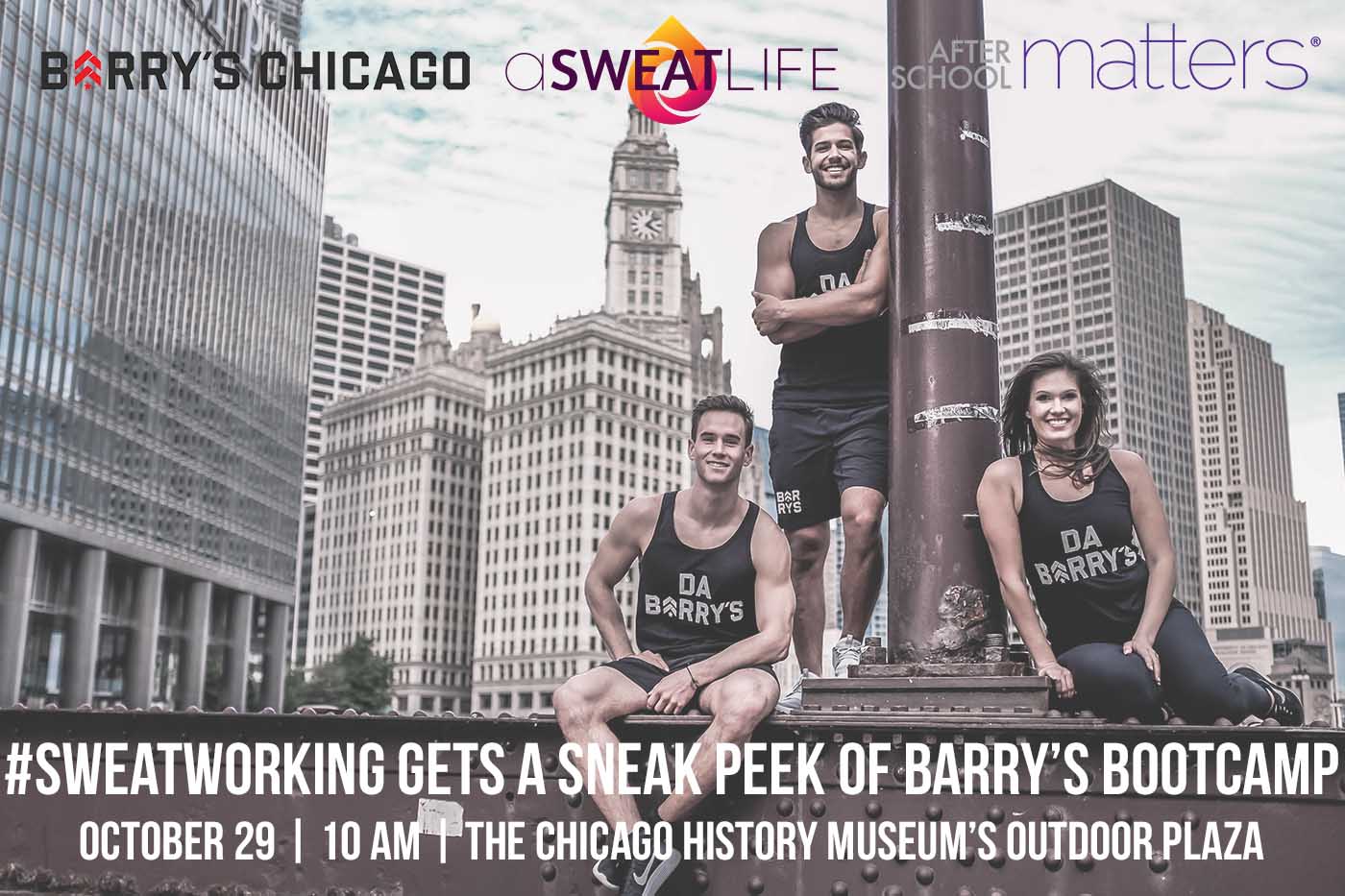 From the moment we talked to Barry's Bootcamp about its forthcoming windy city studio, we needed to know everything about when and where the national fitness mainstay would be planting its roots.
While Barry's Bootcamp isn't ready to open its doors just yet, they ARE ready to give us a peek of the workout and to meet the instructors who will be making you sweat.
From this #Sweatworking event, you can expect an intense workout, instructors we love, an iconic and beautiful location – and we'll finish off the morning with delicious food.
We'll meet at the outdoor plaza at the Chicago History Museum where we'll get in an intense sweat-session. Because Barry's is known for workouts that are "30 minutes of interval training on a treadmill and 30 minutes of strength," you can bet that we won't skip your run. We'll run past the new Barry's Bootcamp location on State Street as we make our way to sweetgreen for some complimentary, fresh, delicious food.
And, to make things even better, every cent of ticket sales will go to After School Matters, a non-profit organization that provides life-changing after-school and summer program opportunities to more than 15,000 Chicago high school teens each year.
We hope this is a day you can get behind.
Where is this? The Chicago History Museum is kindly opening its plaza up to us for this workout. The plaza is located on the park-side of the building. The building's address is 1601 N. Clark Street.
When is this? October 29, we'll be ready to sweat with you at 10 am!
What should I bring? Don't come with a lot! We'll be running from the plaza to sweetgreen, so you'll want to be mobile. Phone, ID, Credit cards and chap stick should do the trick.
How do I sign up? Sign up right here! Thanks for asking!
Let us know!
Did this post help you get closer to achieving one of your goals?