#Sweatworking takes on Peloton and Performance Stretch Oct. 1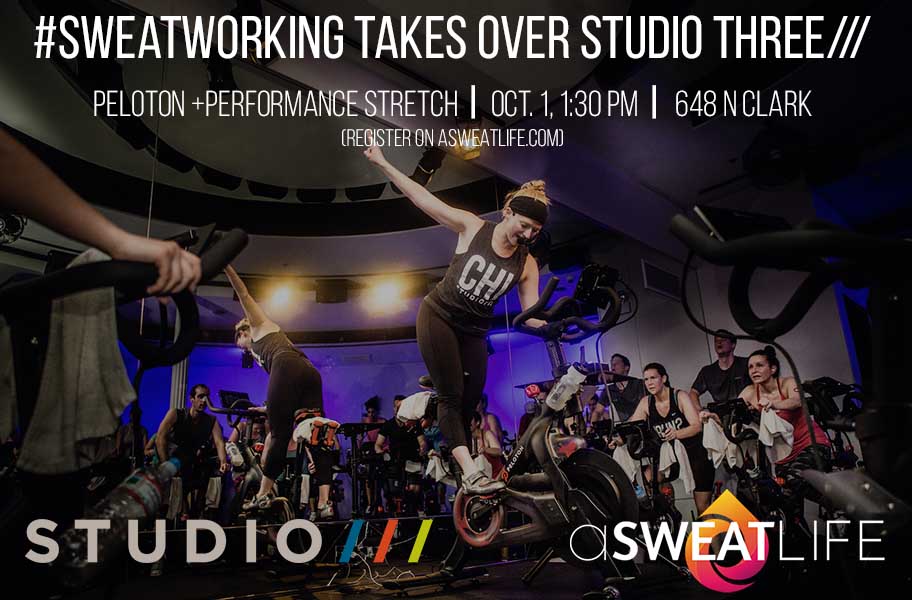 (Grab tickets here)
There's almost nothing we like more than giving you what you want when it comes to #Sweatworking. You've been clamoring for a chance to climb on the bikes at Studio Three for Peloton and we hear you loud and clear. But when River North's three-level gym offered to give you exclusive first access to the studio's newest form of yoga for athletes – performance stretch – we knew we had a heart-eye-emoji-inducing workout on our hands.
When we started #Sweatworking more than two and a half years ago, we started it with the intention to get you to try new things and meet new people and you can rest assured that at Studio Three, the immense space and athletic classes will charge you to do your best while giving out all the fist-bumps along the way.
We'll do a full 45-minute Peloton class, using the studio's bikes that are packed with technology. The tech on the Peloton bikes will help you monitor your own progress in class as well as allowing you to rank yourself against others. But if you're there for the work, competition-free, you can turn off the leaderboard.
After that, we'll be the first to try a taste of the newest class in the yoga line-up, Performance Stretch. At Studio Three, everyone is an athlete and every athlete needs mobility. We'll get a 30-minute sneak peak of this 45-minute class. We can imagine no better way to balance our sweat-fest in the the Peloton studio.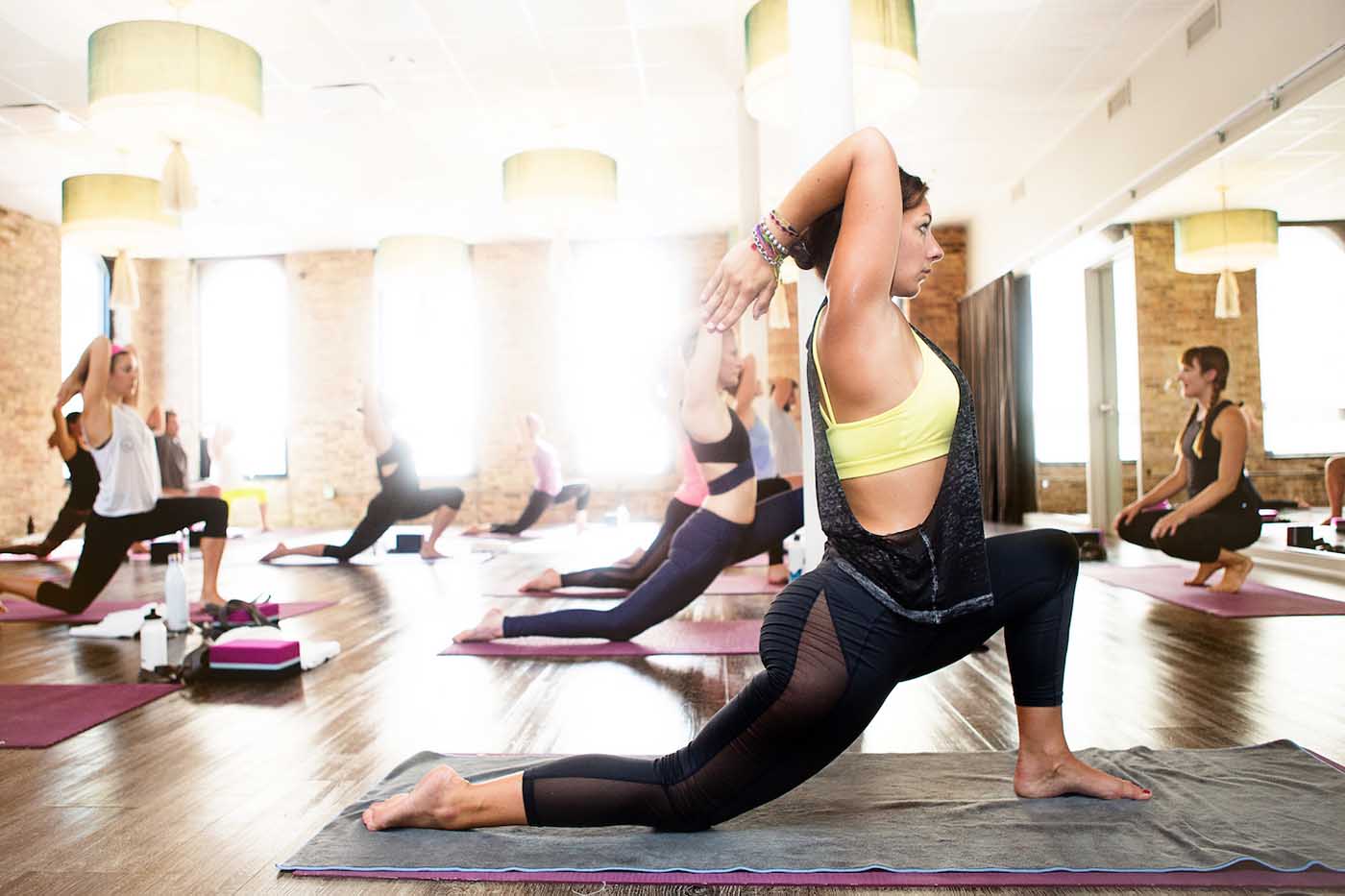 This well-rounded afternoon will get you to break a sweat then mobilize your muscles – all before taking on your day.
How do I sign up? You can register here! Thanks for asking!
Where: Studio Three, 648 N Clark
When: October 1 at 1:30 pm
Why: Because we want you to experience more of what this studio has to offer! With three floors packed with fitness – Interval, Peloton and yoga – there's a lot to love.