Sweat the Vote September 27 With Workouts at Local Foods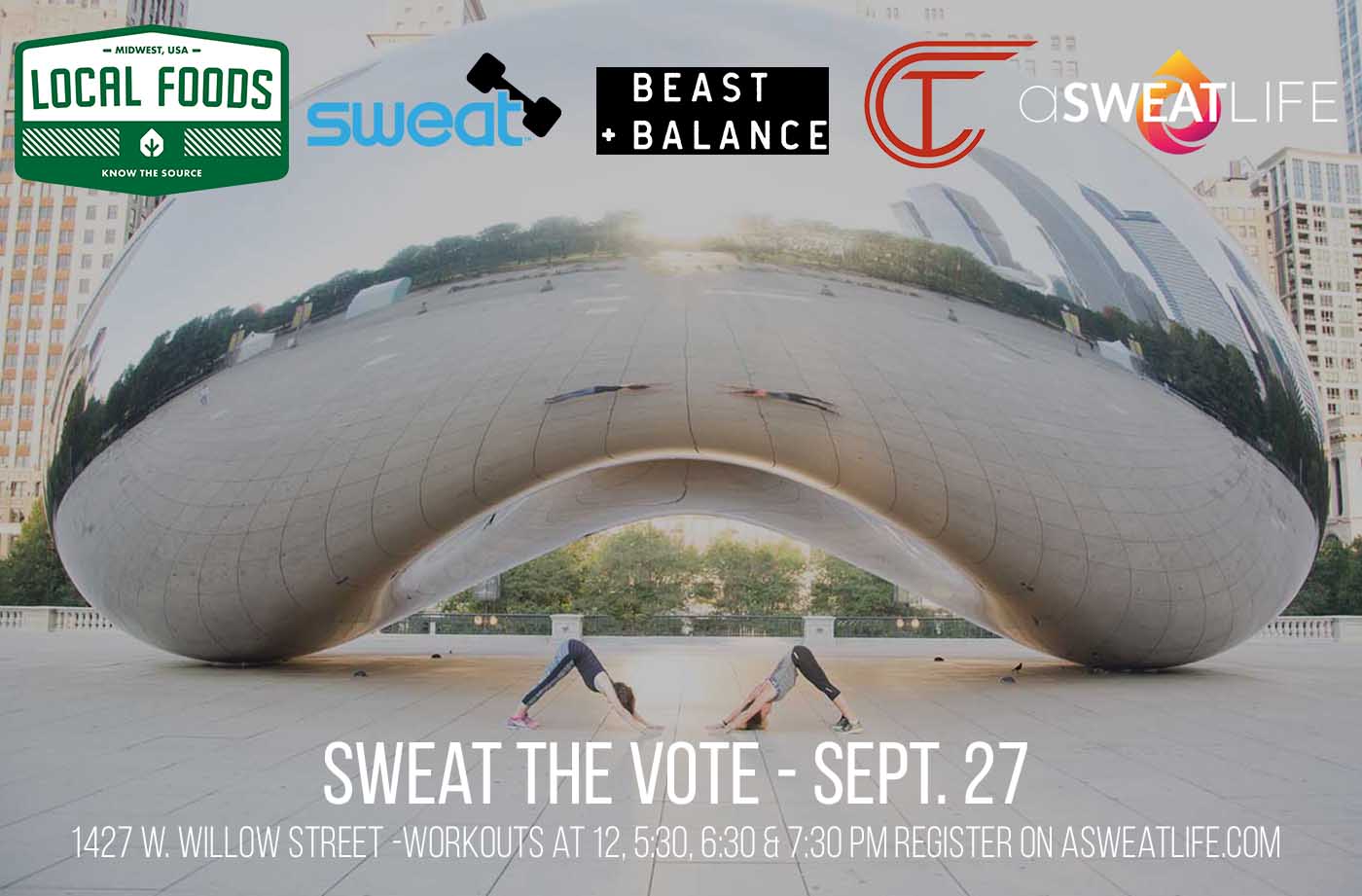 (Register to sweat the vote here)
It's impossible to miss that it's an election year. It's everywhere you look and in everything you read. No matter who you plan to vote for or what you believe in, we believe that action is always better than inaction. So we're here to support you.
But when it comes to voting, you can often lose track of your voter registration. Because in the transitional years that many of you living aSweatLife find yourselves, you've moved, changed your name or you've never voted before.
We've got your back. We're hosting an event with Local Foods and some of our favorite trainers across Chicago to entice you to get up, get active and exercise your right to vote. See what we did there?
Throughout the day September 27, you'll have 4 chances to work out with us, 12 pm, 5:30 pm, 6:30 pm and 7:30 pm and we'll be there to help register you. Each workout will run you just $5 and every cent of that will go to Rock the Vote. That means your sweat equity will be invested in registering even more voters. Here's how we'll sweat the vote!
Where: All workout will be at local Foods at 1427 W. Willow Street
When and with whom: we've partnered with some of our friends in fitness from across Chicago to bring you some amazing workouts!
We want to challenge you to invite along anyone who fits the characteristics below, because they're the most likely to not be registered to vote:
They've moved since the last election
They've never voted before
They recently changed their name
Can't join us to sweat? We still have answers to common voter registration questions!
How do I know if I'm registered to vote?
In Illinois, you can check your registration status here.
In other states, you can check on your voter registration using Can I Vote, which allows you to find each state's resources.
How can I register to vote?
Every state has a different set of voter registration rules and processes, but 31 states (and the district of Columbia) allow for online voter registration, which makes things really easy. Check the rules and learn how to register in your state here.
How do I know where to vote?
Going to the right polling place is important – it may make the difference in casting your ballot or not. Your state's Secretary of State has the key. Rock the vote has resources to look up your polling place by address here.
About your trainers:
Kailee Martin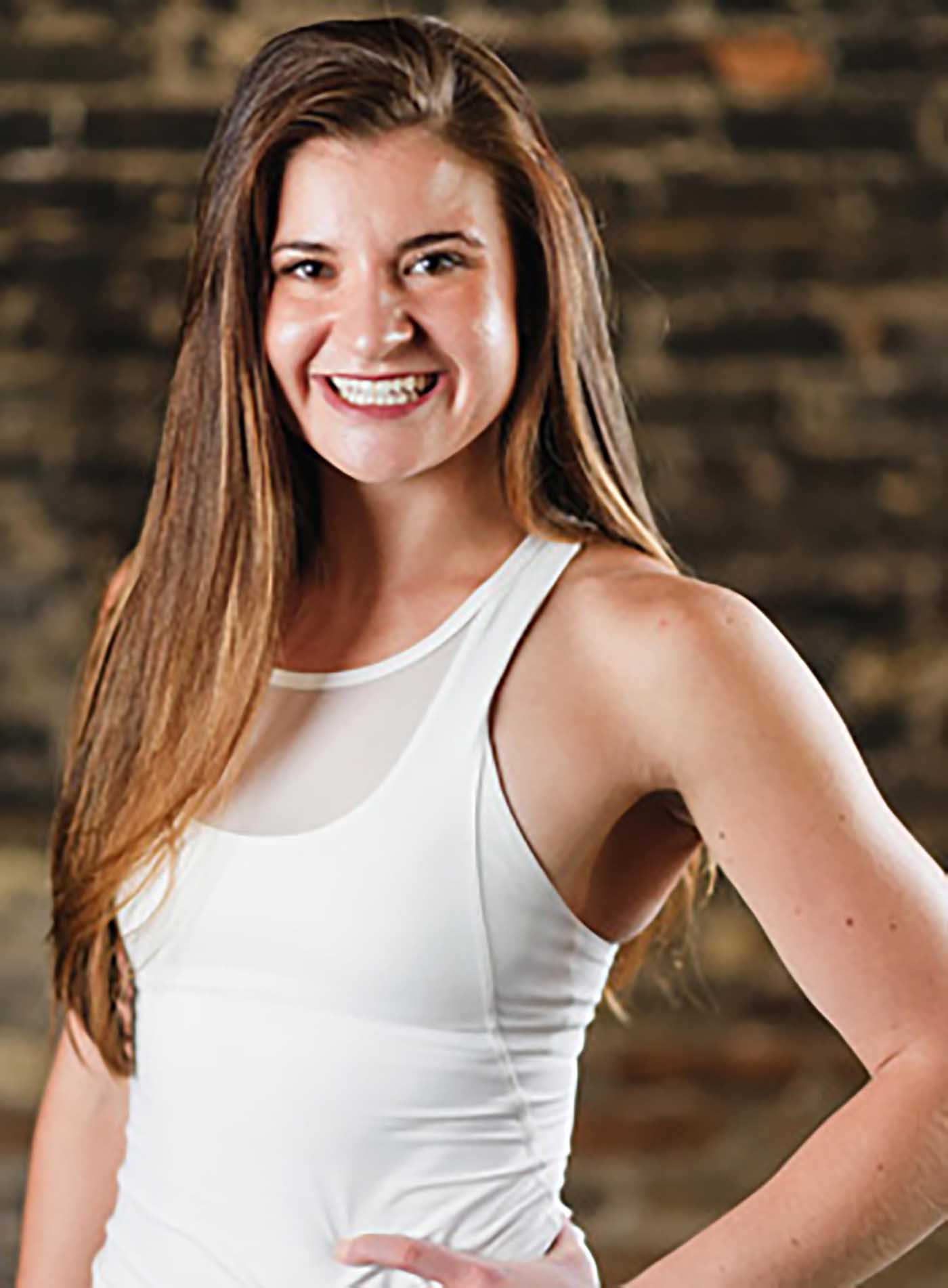 Kailee earned her personal training certification through the World Instructor Training Schools. With a 16 year background filled with conditioning, high intensity training for professional dance and performing globally, she became addicted to the feeling of pushing your body beyond limits known capable in order to achieve success. It was then that Kailee became motivated to help instruct others on overall health and fitness through individual and group class work – private and corporate. Kailee specializes in interval training, cross training, sport specific training and total body weight loss. As Chicago's youngest Lululemon ambassador, her overall energy and love for fitness makes it simple for her clients to stay motivated and work hard! It will be hard for you to find another class that is more thought out, scalable and motivating than the ones Kailee is turning out every week.
Paul Michael Rahn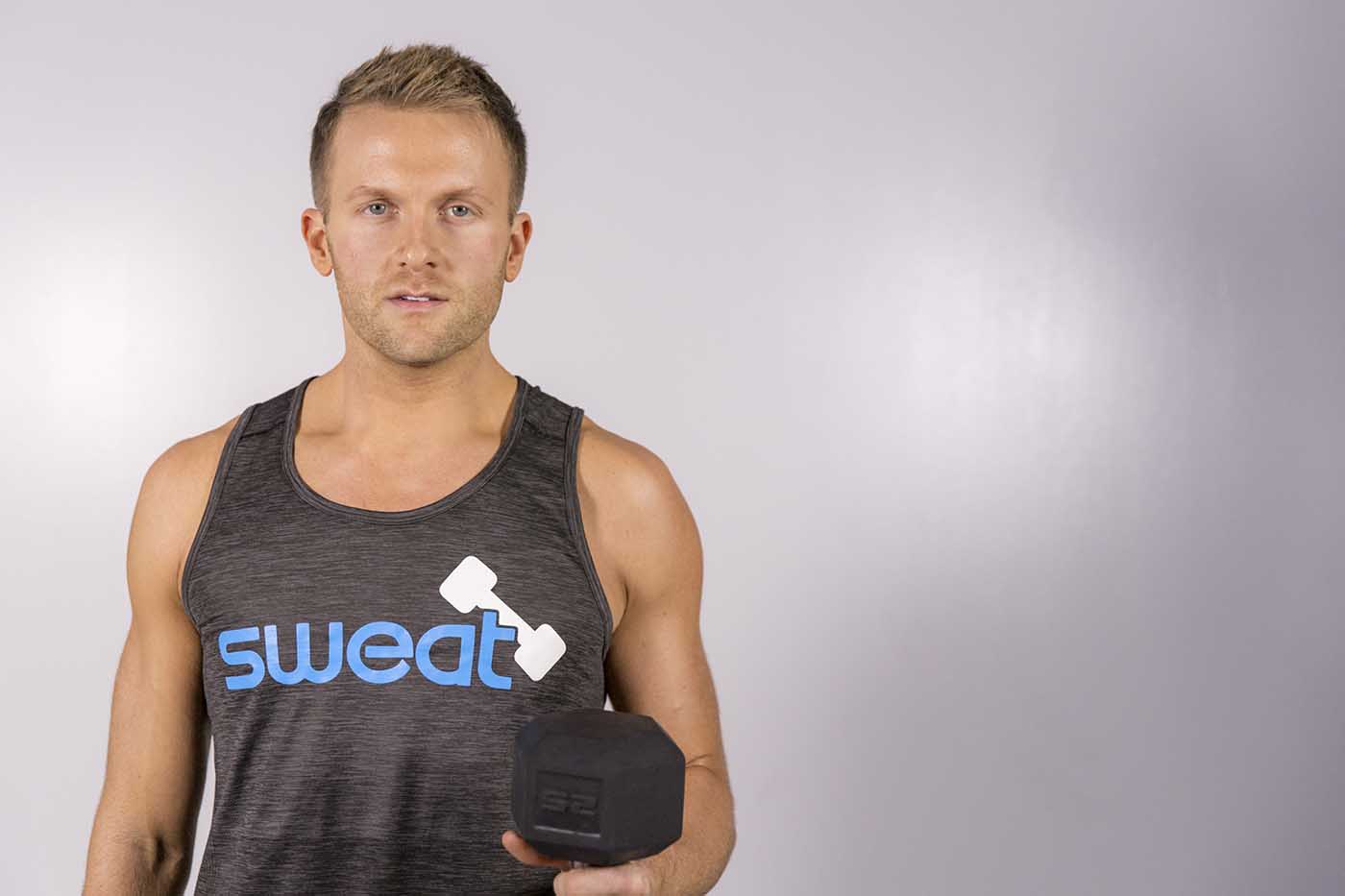 Paul Michael Rahn is an avid fitness professional who turned his passion for fitness, business, and community into a career as the founder/owner of SWEAT. His day is packed full with writing the heart-racing high intensity SWEAT workouts, motivating a team of go-getters to execute the highest quality group fitness classes, and driving a business built on changing communities one person, one workout at a time! Paul finds time to get in workouts too, alternating between high intensity training classes and his favorite "old school" lifting routine, always with a swolemate!
About Elli Gotlieb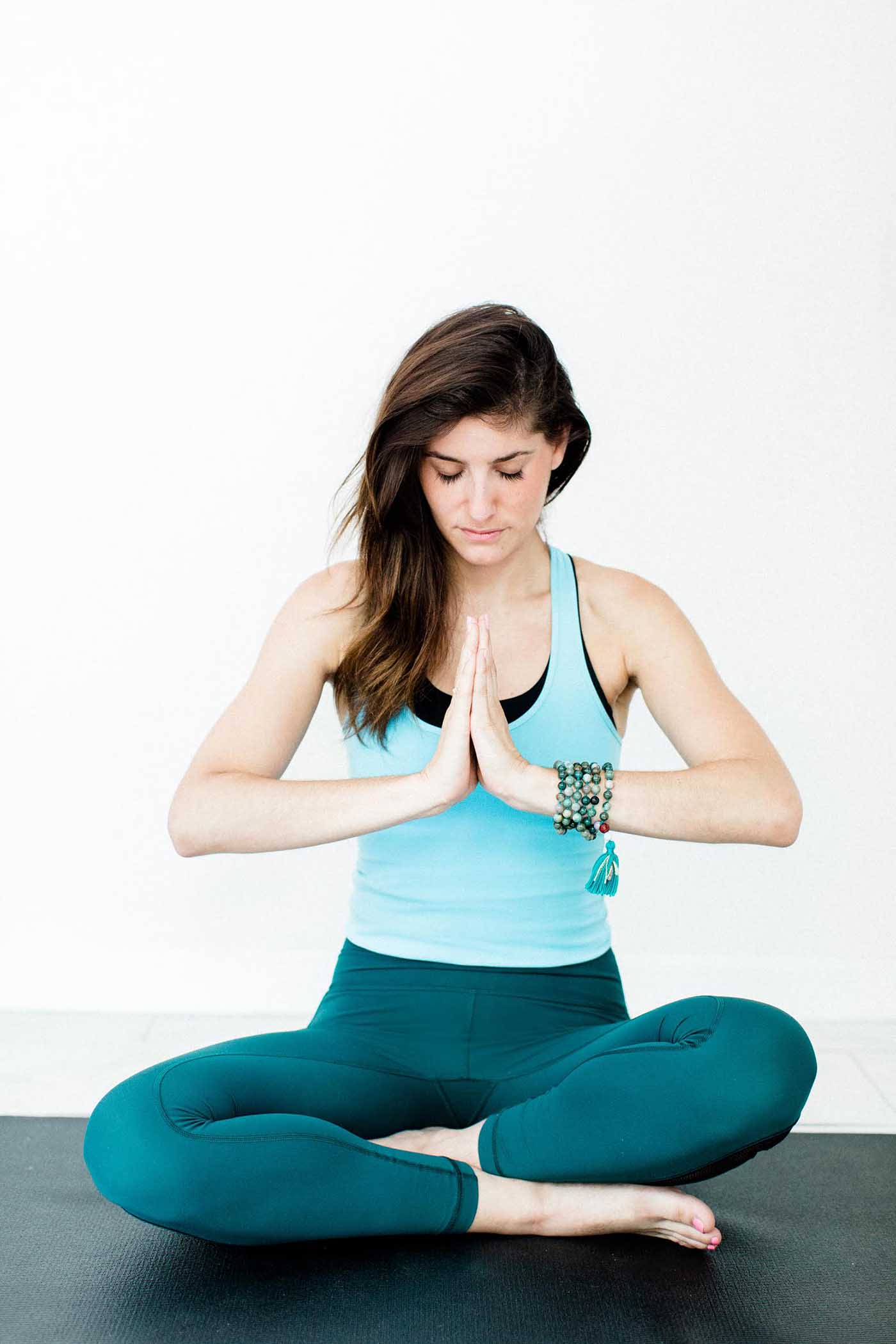 Always a yogi + athlete, El Gotlieb began her career in the art + design industry. After six years of hustling, grinding and getting sh*t done, El decided to redefine her definition of work + life balance. Redefining meant rediscovering who El was mind + body + spirit, the result of which is Beast + Balance. A place for community and culture to merge into a tribe, El seeks to bring dopeness world wide by creating a space in which one can find meditation through muscle – flow hard – then continue to find cool people, doing cool things– that matters. Beast + Balance deepens the connection from the mat to the world and the people that exist in both.
Will we see you there?