Grab Your Spot at an Exclusive NTC Workout for #Sweatworking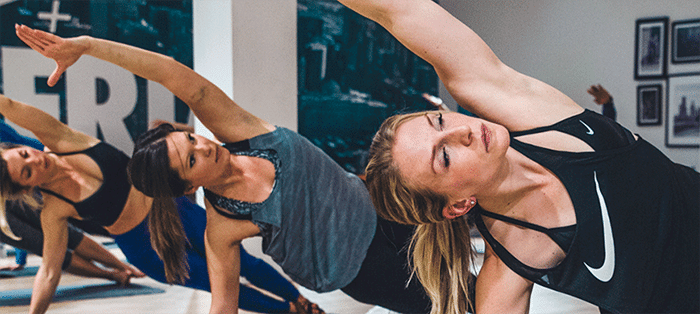 We work to bring you fitness in new and different packages as often as we can. We're excited to announce that asweatlife.com is partnering with Nike for an NTC workout that is open exclusively for aSweatLife readers.
February 6 at 10 am, we'll get in a workout together, we'll grab some snacks and then you'll go take on your day. As a Nike+ Trainer, I'll have the pleasure of making you sweat in this high-energy class.
What's NTC? It's a workout that you can get anywhere on the N+TC app and across Chicago. It's a sport-inspired, full body workout designed for all fitness levels.
Outside of this workout being completely complimentary, there will be PLENTY of surprises and Nike has some fun in store for us, but we'll tell you more about that soon enough!
If you've never ventured into the Nike+ Chicago Studio, you're in for a treat it hosts complimentary classes every week ranging from barre to N+TC to yoga to Train.
Register here
Enter password: ASWEATLIFE
What's all this about: We're getting together to sweat! So obviously, that means this is about having fun.
Where: 575 N Michigan Avenue, right down the street from Nike's Michigan Avenue store.
When: Saturday February 6 at 10 am
Let us know!
Did this post help you get closer to achieving one of your goals?