A look back for the #Sweatworking Anniversary
We've taken the city of Chicago's fitness scene by storm over the past year, taking over studios and gyms around the city for our monthly #Sweatworking events. This #sweatworking anniversary is cause for celebration!
If you've never joined us for #Sweatworking, the events are really simple. We take over a gym to try out one of its signature workouts for 60 minutes, we hang out for 30 minutes, and then everyone leaves with goodie bags full of healthy snacks.
Outside of the amazing bags of swag, #Sweatworking satisfies two of our core beliefs:
We believe that variety is the spice of life.
We believe that everything is better with friends.
There was another reason the #Sweatworking came to be. When I started aSweatLife almost three years ago, I was a one-woman team and I wrote about the gyms and the workouts that I loved.
After receiving a serious go-getter email from Kristen Geil, who would become #2 on team aSweatLife, I started to realize that all things, even writing aSweatLife, is better with a community and a team behind you.
And I finally realized that after writing about the workouts and the gyms that I loved for so long, I wanted to see other people enjoy them too.
So we started planning our very first #Sweatworking event, which took place at AIR Aerial Fitness, and we enlisted the help of my very talented photographer friend, Christiana Basso to come help capture the night.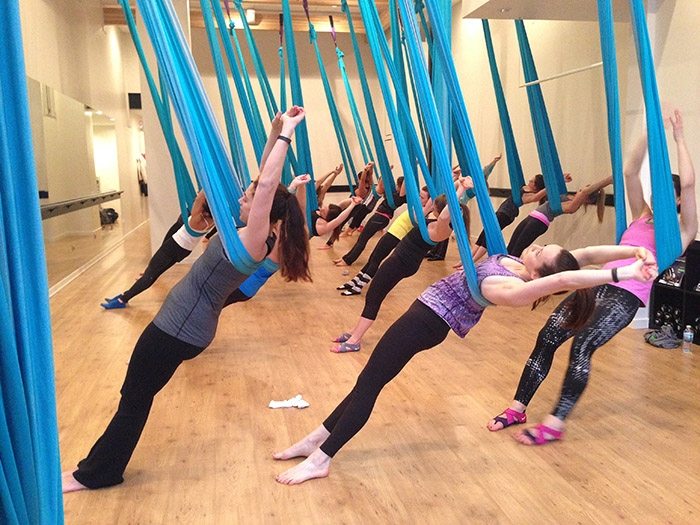 After that, we were off and running! Since that very first #Sweatworking, we've shown about 500 people why sweating is better together. We've tried 13 different workouts at 10 different gyms, totaling more than 30,000 minutes spent #Sweatworking.
We've worked with some great brands along the way that have fed us and kept us hydrated, like My Fit Foods, KIND, VitaCoco and MESTRENGTH. We've also gotten a great deal of free waxes along the way from European Wax Center.
Here's our year at a glance: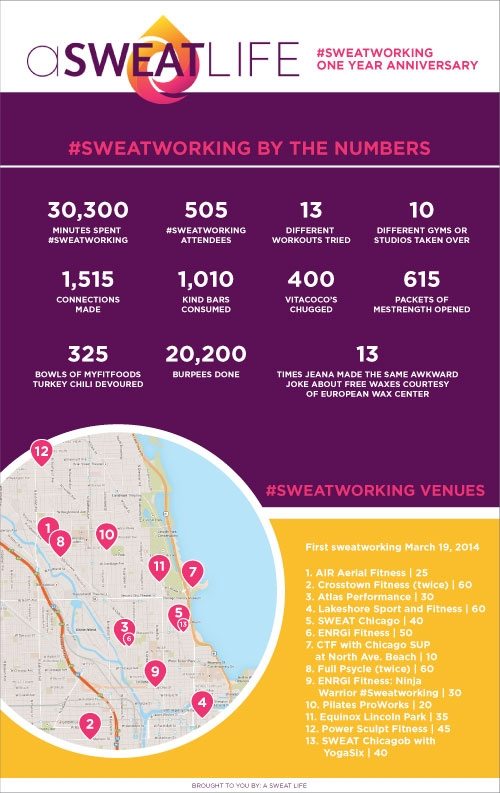 The thing you can't quantify? How much we love these events. Every month, we walk away from #Sweatworking on a cloud after watching attendees hang out with friends old and new, all while getting in a good sweat.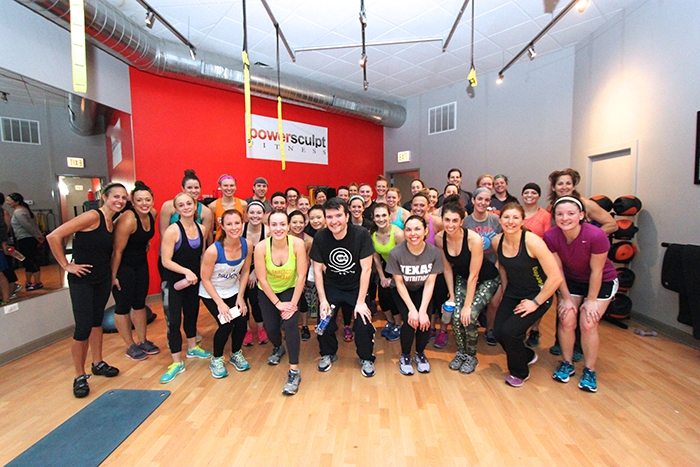 Want to get in on the next one? Join us at POW! for a bad ass, but accessible kickboxing and conditioning class.