Sign Up for #Sweatworking at Equinox Lincoln Park January 22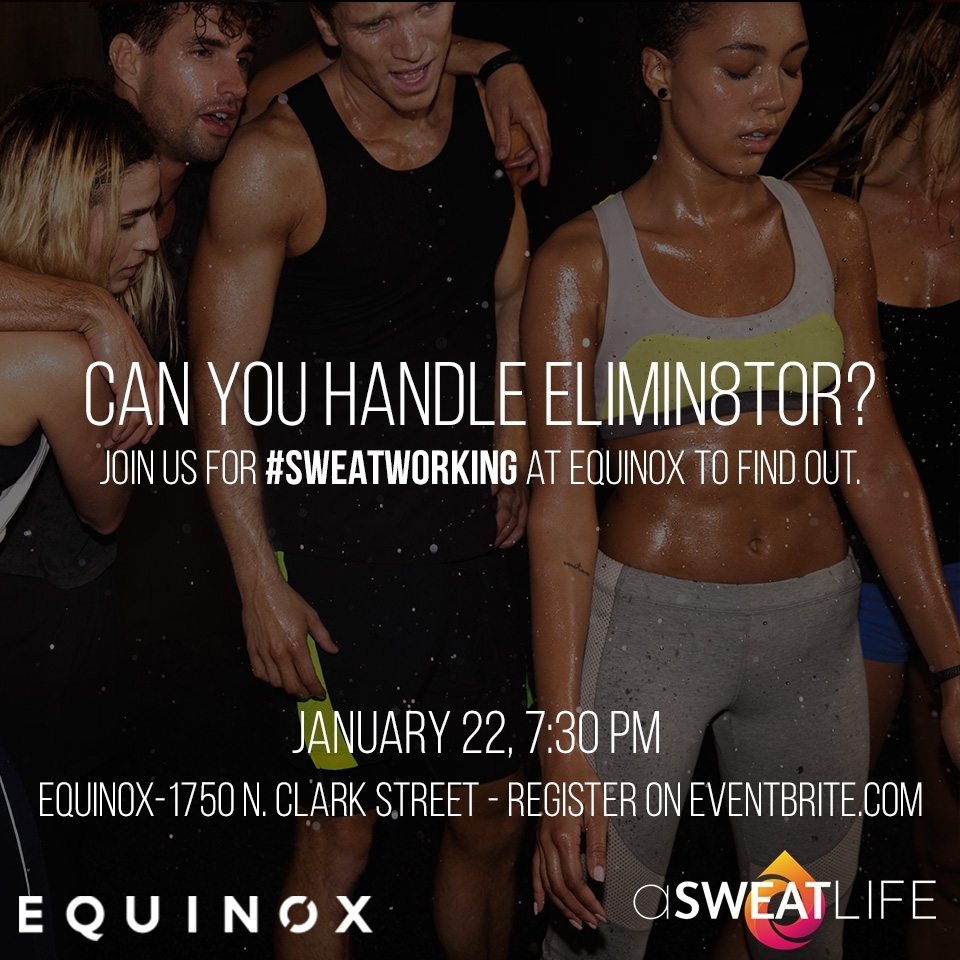 January 22, we're taking #Sweatworking to Equinox Lincoln Park to try the gym's newest class, ELIMIN8TOR. The class starts with a base of eight exercises and eliminates some exercises and adds some challenges based on what class participants draw from a deck of cards. Exercises will be done quickly and you're guaranteed to get in a great workout with a little High Intensity Interval Training (HIIT) flavor. Don't know if you like HIIT? This is the perfect chance to find out.
If you've never been to a #Sweatworking event, the concept is simple. In just 90 minutes, we fit in a workout at one of our favorite Chicago gyms or studios and spend some time hanging out with some healthy snacks and other goodies post-workout. 90 minutes? You have time for 90 minutes. And there's no better time to start than January, when you can fan the flame of those New Year's resolutions.
#Sweatworking gives us a chance to sweat together and spread a little happiness through fitness on a monthly basis, which, if you really think about it, is basically the holiday spirit.  So extend that spirit all the way into January with us.
When: January 22, 7:30 pm
Where: Equinox, 1750 N. Clark Street
How to sign up: Head over to Eventbrite to get signed up!
Who can answer my questions: You can email jeana (at) asweatlife dot com