The Best Jewelry to Wear in (and out) of the Gym
It's a question that isn't talked about nearly enough: What do you do with your jewelry at the gym? Can you even wear jewelry to the gym? What are you supposed to do if you aren't quite comfortable keeping keep your jewelry in the locker room? Also, can you sweat in all jewelry or just some?
Enough with the questions. Here are some answers and ideas. From jewelry that can withstand sweat to pieces you can wear anywhere, here are the best pieces to wear in and out of the gym.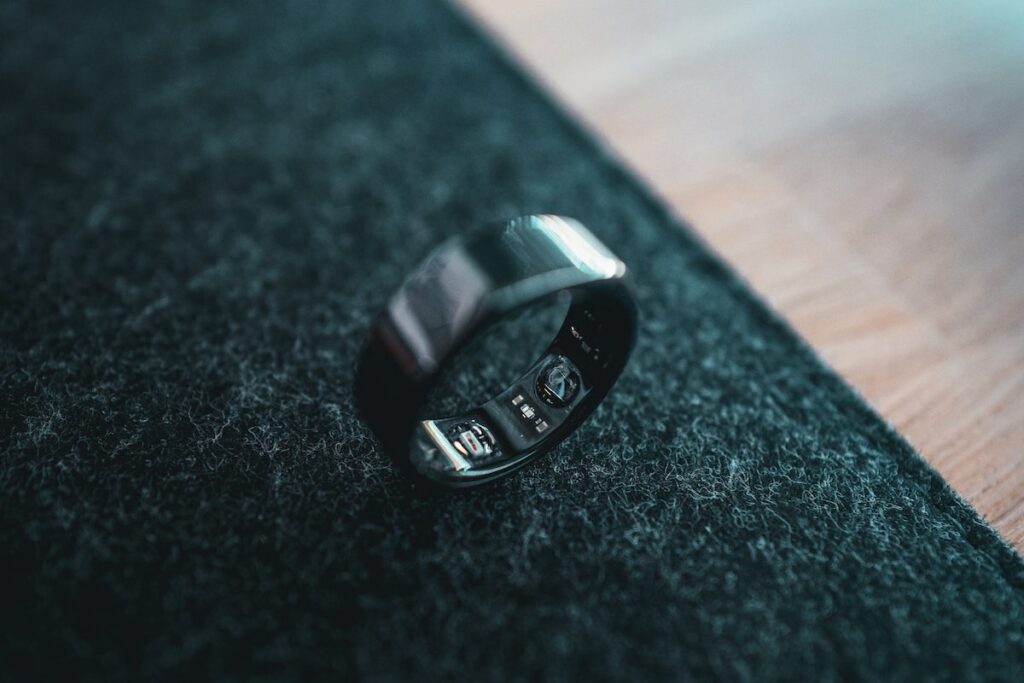 Best jewelry to wear at the gym
Stephanie Gottlieb Arm Candy: Stephanie Gottlieb has invented the smartest solution to the problem of what to do with your jewelry at the gym. Enter Arm Candy. This armband, which easily blends into most workout wardrobes, has a little pouch where you can safely zip in your jewelry and keep it on your person. It stretches to fit most arms or wrists and can even be machine-washed.
Oura Ring: Oura Ring devotees (myself included) love the way this fitness tracker looks like a classic wedding band but is far more durable than one. You can even swim and shower in it. Super accurate, it tracks everything from sleep to steps and other data that can really change how you approach fitness and wellness. When was the last time a piece of jewelry did that? Choose from gold, silver, and rose gold finishes.
George The Jeweler Paperclip Chain: Paperclip chains are having a moment, probably because they look good with just about anything from workwear to activewear. If you get really sweaty or have sensitive skin, you're best off wearing a solid gold piece, such as the George The Jeweler Paperclip Chain. This 14-inch necklace is lightweight, super chic, non-distracting, and can be worn for any activity.
Twila True 14K Rose Gold Green Hand Diamond Bracelet: If you're looking for a bracelet that's fun yet sophisticated and won't fall down under your wrist while doing planks, this beautiful piece from Twila True is it. Made of 14K rose gold, it features a cool enamel hand charm for good luck. Not into green? It's also available in pink.
OXB Mini Bangles: Every piece of OXB jewelry is sweatproof and designed to be worn in and out of the gym. These mini bangles aren't just stylish — you can wear them when you work out or if you prefer, easily remove them and put them back on without needing to ask a friend for help. Choose from a single bangle or set of three in gold or silver.
JTV Pink Lab-Grown Diamond 14K White Gold Solitaire Stud Earrings: Looking for a pair of stud earrings you can wear for weeks straight everywhere without thinking about changing them or losing them? Designed with screwbacks, this pair stays in no matter what you're doing. The minimalist yet sophisticated design works with the most casual to the most formal outfits. And who doesn't love pink diamonds? They also come with extra karma points because lab-grown diamonds are conflict-free.
Sterling Forever 14K Gold Plated Sterling Silver Delicate Pave CZ Micro Hoops: But if you prefer something you can change up often that's accessibly priced, you can't go wrong with micro hoops. With a timeless design, they look just as appropriate at the office and on date night as they do at the gym. Because they're gold-plated, they're safe to sweat in but most ideal for low-impact activities such as Pilates and barre.
Jordan Road Camryn Ring: Lifting weights and rowing can wreak havoc on your rings, but the Camryn Ring from Jordan Road has an open back so it won't get ruined. It also gives you breathing room if your fingers swell a little bit. Or just take it off really easily before your workout.
Karen Lazar Signature Bracelets: Karen Lazar's Signature ball bracelets are available in yellow gold, sterling silver, and rose gold in a variety of wrist and ball sizes. So you can create a custom stack. Because they're on an elastic band, these stacks are extra durable and so comfortable, you'll forget you're wearing them.
Zoe Lev Next 14K Gold Initial Stud Earrings: Want a pair of casual earrings you can swim in, shower in, and not worry about changing? The 14K Gold Initial Stud Earrings from Zoe Lev are available in every letter of the alphabet. You can also buy individual letters if you want one for a second hole. Monogram lovers will be particularly obsessed.
Simon G Hoop Earrings In 18K Gold With Diamonds: If you're looking for fine jewelry you can wear regularly and not take off to go to the gym, you can't go wrong with these diamond studded earrings from Simon G. They're versatile, timeless, and lock in so you don't have to worry about them falling out even during those challenging cardio sessions.
Maison Miru Pave Moon Nap Earrings: These flat-back earrings (no need to worry about being poked) are made from implant-grade titanium and are designed for people with sensitive skin to wear 24/7. Both waterproof and sweatproof, you can even wear them sleeping. They're also small enough to wear for a second lobe piercing.