How Kamps Fitness Created Community Starting on Major University Campuses
Make sure subscribe to #WeGotGoals wherever you get your podcasts including Apple Podcasts and Spotify.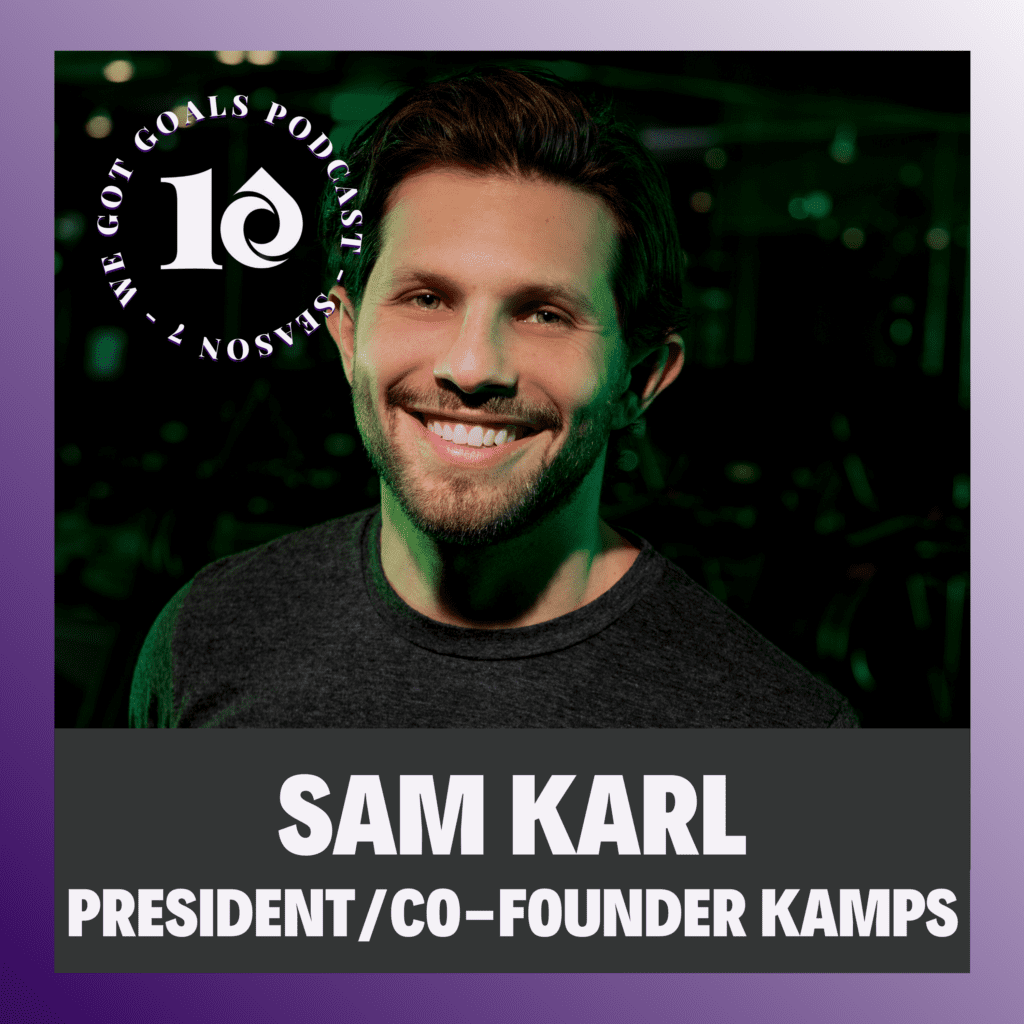 On this week's episode of the podcast, you'll hear a lot of references to the University of Wisconsin-Madison. I'm an alumna and our guest – Sam Karl, co-founder and president of Kamps Fitness – is an alumnus. You'll hear a lot about the campus and its hot spots.
And I've never really cared that much about sports, which is sort of the thing that ties alums to their universities for years and years. I experience no pang of guilt if I don't know the Badgers' standing in the Big 10 or wherever else standings matter. I do, however, feel a sense of attachment to a place on campus, which was very much connected to my routine: The SERF, or the Southeast Recreational Facility. Aka, my campus gym.
You'll hear on the episode that I just learned that the SERF was demolished (and they didn't even call to let me know) and replaced with an even bigger facility, The Nick. I think the new, bigger and better facility is incredibly representative of the increasing value that college students are placing on wellness.
Meanwhile, Kamps Fitness opened its first location on a strip of campus known for its bars, restaurants and general debauchery – State Street, right across from the bar that I remember being "tough on IDs," State Street Brats.
And Sam shares what it took to open that fitness hot spot and why he and his brother and co-founder Ari Karl chose the campus. You'll hear about their creative go-to-market strategy, how they've created a flat org chart within Kamps Fitness and why Sam decided to leave his career as a lawyer behind to pursue this business.
We talk about the highs and the lows, including closing for COVID, learning when a location just isn't going to work, and what it's like to work with family.
Resources: