When to Splurge (and When to Save) on Skincare Products
Budgeting for skincare can be challenging — but it doesn't have to be. Sure, it would be great to have an ultra-luxurious skincare routine, but that's just not a reality for most of us.
So how do you make it work? You can find balance and splurge on the type of products your skin really needs while saving on things you only use on occasion.
For example, if you don't live in a warm climate and it's February, you probably don't need to shell out for pricey sunscreen.
Fortunately, great products are available at any price point. Here are the best products to save and splurge on no matter what your skincare needs are.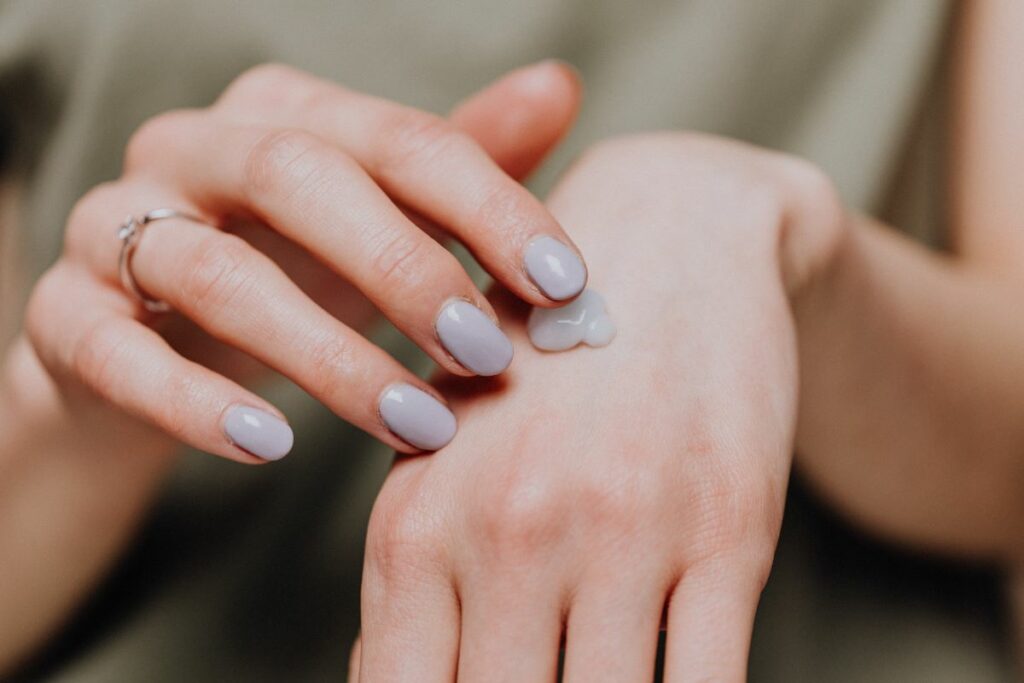 When to save vs. splurge on skincare
Face Wash
Peter Thomas Roth Water Drench Hyaluronic Cloud Makeup Removing Gel Cleanser is great for all skin types, especially dry skin. It cleans makeup, dirt, and sweat while hydrating your face with hyaluronic acid. A pump assures you to dispense the proper amount of product, avoiding waste. 
If you're looking for a multitasking cleanser priced under $10, WOW Skin Science Apple Cider Vinegar Foam Exfoliating Face Wash & Brush will literally wow you. Formulated for oily and acne-prone skin, the bottle features a built-in hypoallergenic silicone brush to gently exfoliate down to the pores, treating and preventing breakouts and blackheads. 
Toner
Dear Dahlia is a K-beauty brand known for makeup, but it also has some fabulous skincare products, including Skin Conditioning Micellar Cleansing Water. It contains 100% vegan ingredients to gently clean and freshen up your face. 
If you don't use toner too often or like to keep it in your gym bag, Beia Refresh Wipes are a must-have. These wipes are formulated with aloe, hyaluronic acid, and green tea. Best of all, they're safe for all parts of the body. Toss them in your gym bag to use when you get that "no-so-fresh" feeling after an indoor cycling class.
Acne Treatment
If acne has become so frustrating you want to invest in treating it every day with a serum, the aptly named Beat Z(It) is worth the price. Excellent under makeup and other products, it has tea tree oil and salicylic acid to get rid of pimples and calm skin.
If you only get occasional breakouts, a mask is probably a better plan. Formulated by Dr. Pimple Popper (yes, that Dr. Pimple Popper), SLMD Clear Out Purifying Treatment Mask contains just about every ingredient to clear your skin including salicylic acid, sulfur, and zinc oxide. It not only banishes acne-causing bacteria but also exfoliates and absorbs excess oil. 
Sunscreen
Who doesn't want to prevent skin cancer and wrinkles? If you'd like to splurge on a great sunscreen/moisturizer combo (is it really splurging if a product multi-tasks?), Naturally Serious Mineral Sun Defense Moisturizer Broad Spectrum SPF 30 is a naturally smart (sorry, we can't help it) choice. This cruelty-free product is formulated with clean ingredients and has a light universal tint that works for most skin tones. 
Need something less expensive? Alba Facial Sheer Shield Sunscreen can be worn alone or under makeup. Recommended by the Skin Cancer Foundation, it's made with plant-based ingredients. With SPF 45, you'll save face even on the sunniest days.
Sheet Mask
Holy sheet! ESW Beauty's Raw Juice Cleanse Mask Set has five masks, each addressing a different skincare concern from anti-aging to moisturizing and revitalizing. So no matter what your skin needs at the moment, you've got a mask for it. Pro tip: store the box in your fridge for an invigorating boost. 
A lower price doesn't necessarily mean a lesser glow, though. The Creme Shop is a fun and fabulous K-beauty line with lots of sheet masks including the CALM Like Baby KOYA Printed Essence Sheet Mask. It restores moisture and reduces redness with ingredients including mulberry and cucumber seed oil. It's also cruelty-, paraben-, and sulfate-free. Bonus: the packing is ridiculously cute. 
Moisturizer
VSOTO Calming Cloud Creme feels like applying clouds on your skin and smells like heaven. Formulated by one of the top names in the spa industry, this incredible moisturizer features a range of ingredients including calendula and hyaluronic acid. Because you only need a very tiny bit of this product, you can click "add to cart" guilt-free.
However, if your budget and standards aren't exactly equal, Purlisse Blue Lotus Balancing Moisturizer will make your bank account and skin happy. Cruelty-, paraben-, and sulfate-free, it has clean anti-aging ingredients. Great for all skin types including sensitive skin, it's worth noting the packaging is also travel-friendly. 
Serum
If you've been searching for a clean, natural serum to use am and pm, Agent Nateur Holi(oil) Refining Youth Serum will be your face's new best friend. More like a serum than an oil, it absorbs and hydrates quickly so you can wear it under makeup without feeling slick. This serum tackles many skincare concerns including aging, fine lines, and dryness with natural ingredients. 
If you want a serum that's lighter on cost, consider Good Molecules Super Peptide Serum. It gives you a fresh, plump look with a texture that feels as if you don't have anything on your skin. Did we mention it has clean, vegan, and natural ingredients? 
Oil
Facial oil with organic CBD (and just a touch of THC) doesn't come cheap — but if your skin needs some extra balancing, Floramye Phenom Balancing Facial Oil gets the job done perfectly. The generously sized 1.69-ounce bottle makes it worth the extra cost. 
Detox Mode +C Vital Kiwi Facial Potion provides clean beauty at a price within reach. This oil has ingredients to hydrate dry skin including cold-pressed kiwi and passion fruit seed oils. While this potion can't be called "magic," it gets pretty darn close, giving you a lovely glow. 
Self-Tanner
Do you like to use self-tanner but hate forgoing your other skincare products? Luna Bronze Good Night Face Bronzing Serum is the perfect solution to this problem. This product is so popular that at one point there was a 10,000-person waiting list. 
Designed to be mixed with your nightly moisturizer or applied alone, it gives you a dreamy glow overnight. It also contains lots of good-for-your-skin ingredients, including vitamin C and DHA. Best of all, it has vegan and organic ingredients. 
If you're looking to tan on the cheap, go with Jergens SOL by Jergens Medium Water Mousse. Easy to apply, you'll never second-guess if applied this naturally-formulated mousse properly. 
Lip Mask
Lawless Forget The Filler Overnight Lip Plumping Mask is a great multi-tasker. Not only does this vegan product moisturize your lips overnight, but it also plumps, smooths, and supports natural collagen production if you use it continually. So, keep the jar on your nightstand. It also has a natural cherry-vanilla scent.
If you're looking for moisture at a price that will leave you enough left over to buy some extra gloss, opt for Burt's Bees Overnight Intensive Lip Treatment. This mask restores moisture, reduces fine lines, and gently exfoliates the lips. It is naturally formulated without phthalates, parabens, petrolatum, and sodium lauryl sulfate among other chemicals you would never want anywhere near your mouth.