The Best Reef-Safe Sunscreens to Add to Your Beach Bag
Wearing sunscreen is the best way to protect yourself from the sun's harmful UV rays. But research shows some common sunscreen chemicals can damage vulnerable coral reefs—and alarmingly, an estimated 14,000 tons of sunscreen end up in the ocean each year. 
The solution? It could be reef-safe sunscreen—although there's one big caveat to keep in mind. Here, learn more about sunscreen and coral reefs, what reef-safe sunscreen is, and how to choose the best reef-safe sunscreen for your skin (and the ocean).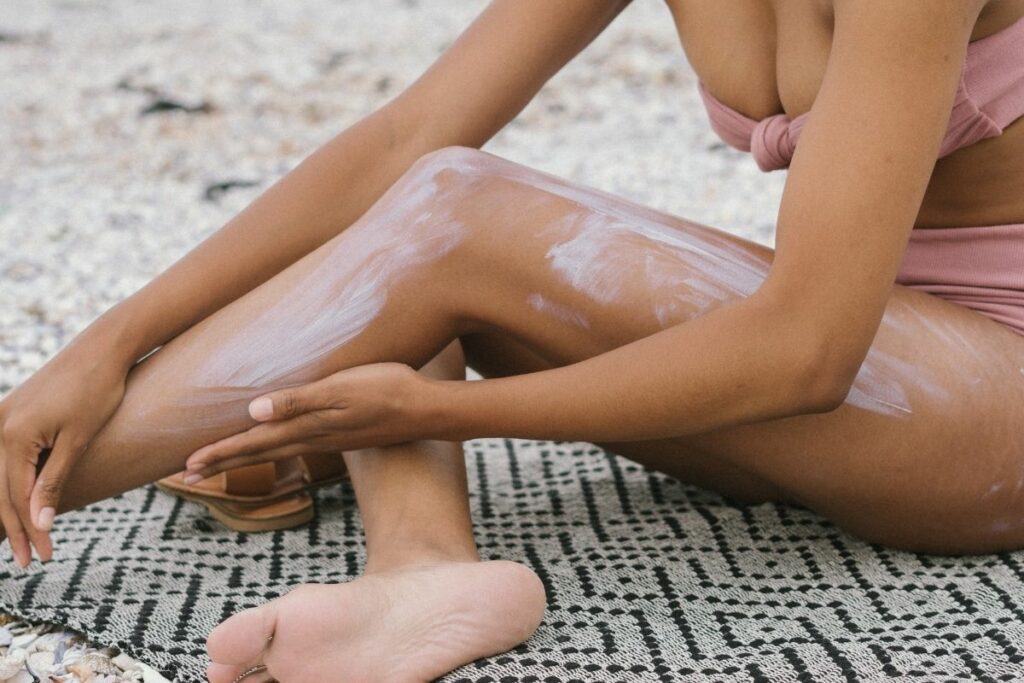 How does sunscreen impact coral reefs?
Coral reefs are a habitat for countless marine life. Normally, they're bright and vibrant due to their biodiverse ecosystem, explains Krupa Koestline, clean cosmetic chemist and founder of KKT Consultants. 
When coral reefs are stressed, algae leaves them, turning them white (this is known as reef bleaching) and more susceptible to disease. When they're dead, the marine lives that depend on the ecosystem are prone to extinction, says Koestline.
Studies show certain sunscreen chemicals, including oxybenzone (benzophenone-3), can damage coral reefs, lead to coral bleaching, and increase the likelihood of deformities and abnormal growths.
So what does reef-safe on a sunscreen label actually mean?
We know what you're thinking: To prevent your sunscreen from damaging coral reefs and marine life, all you have to do is choose a reef-safe option. And in general, the label reef-safe points to sunscreens that don't cause reef bleaching or harm to coral reefs.
But unfortunately, it's not that simple. Reef-safe isn't a regulated term by the Food and Drug Administration (FDA)—and there are no standard methods to test reef safety when it comes to sunscreen. So you see, therein lies the (sunscreen) rub.
"Individual brands and manufacturers have developed their own methods over the years to put this claim on their labels, but these methods aren't all validated," says Koestline.
What should you look for in a reef-safe sunscreen?
While reef-safe isn't a regulated term, there are still a few things you can look for in a sunscreen to minimize the chance it'll damage coral reefs.
"Right now, mineral UV filters—zinc oxide and titanium dioxide—are marked as GRASE [Generally Recognized as Safe and Effective] by the FDA and have no known harmful effects on the environment," says Koestline. "These are inorganic ingredients and thought to be safer for marine biology."
As for what to avoid? "It's best to steer clear of UV filters like benzophenone and ethyl methoxycinnamate as recent studies indicate that these filters cause reef bleaching," advises Koestline.
What are the best reef-safe sunscreens?
Ready to update your sun care routine so it's more friendly to marine life? Koestline recommends the following four reef-safe sunscreens:
Supergoop! Mineral Sheer Screen SPF 30 PA+++ ($38, sephora.com): This weightless mineral sunscreen is super-sheer so it won't leave a white cast on darker skin tones. It protects your skin from the sun with non-nano zinc oxide and also contains bush clover extract to shield skin from blue light. 
Thrive Natural Care Bodyshield SPF 50 ($20.95, thrivecare.co): The skin below your face and neck needs sun protection too. This mineral zinc oxide sunscreen is an excellent choice for the body. It's water-resistant, non-greasy, and doesn't leave behind any white residue. Plus, the packaging is made out of plant-based plastic and is recyclable. 
EleVen by Venus Unrivaled Sun Serum SPF 35 ($50, nordstrom.com): Leave it to tennis legend Venus Williams to develop a powerhouse reef-safe sunscreen. This silky sheer SPF serum utilizes zinc oxide for sun protection and leaves skin with a glowy (not shiny) finish. 
Kopari Beauty Antioxidant Face Shield Mineral SPF 30 ($38, nordstrom.com): Thanks to a combo of non-nano mineral zinc, hyaluronic acid, raspberry seed oil, and vitamin E, this sunscreen does an excellent job of protecting skin from UV rays and free radical damage. It also keeps skin hydrated. 
The bottom line: "While reef-safe claims are not regulated and are largely marketing buzzwords, aquatic toxicity to marine life and biopersistence is also something we should pay attention to," says Koestline. 
Let us know!
Did this post help you get closer to achieving one of your goals?