The Best Workout Shorts for Summer at Every Price Point
Summer is in full swing — and if you're feeling a bit hot when you exercise, it may be time to trade in your leggings for a pair or two of shorts. However, most of us don't wear shorts all year-round, so investing in a very expensive pair might not make sense for everyone.
Finding something similar for a fraction of the price on Amazon can be a more budget-friendly strategy. Here are the best workout shorts for summer along with some less expensive dupes to get you through until it's leggings season again.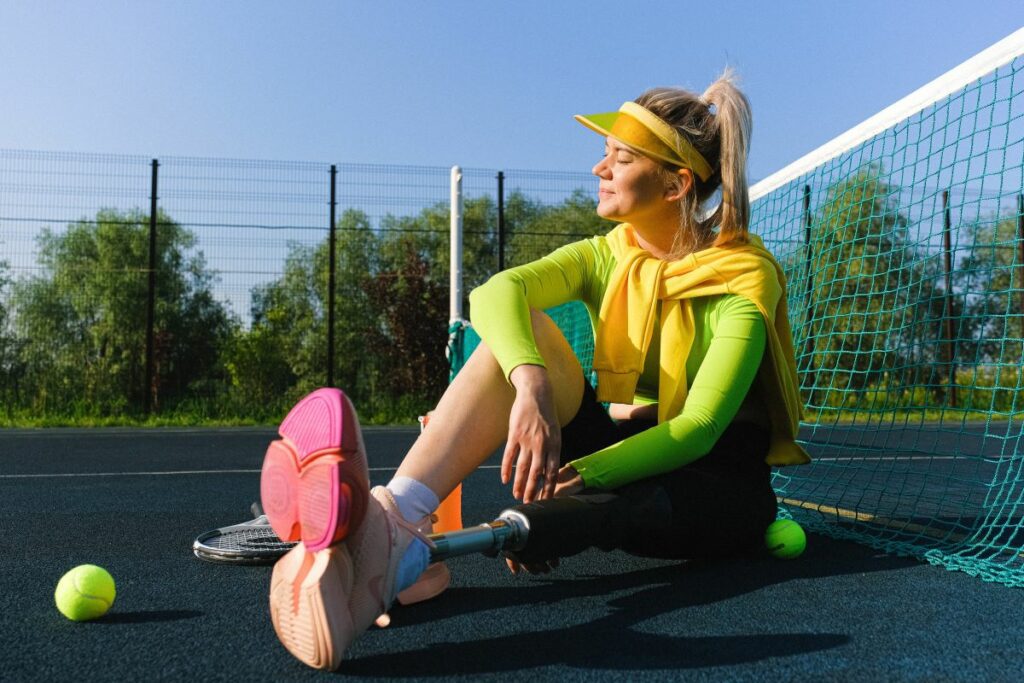 Best workout shorts for summer and their Amazon dupes
Alo High-Waist Biker Shorts
Alo combines style and function in the most perfect way, and that's certainly reflected in the design of one of the brand's staples — High-Waist Biker Shorts. Whether you're going for a run, doing vinyasa, or 100s at Pilates, these flexible shorts are incredibly supportive, comfortable, and flattering. Best of all, they come in lots of colors including basics like black and white to limited edition options like Raspberry Sorbet and Red Hot Summer.
Amazon Dupe
For less than the cost of lunch out, ODODOS Women's Yoga Short Tummy Control Workout Running Athletic Shorts have a similar look to the Alo shorts. Made of 76% polyester and 24% Spandex, they have the stretch needed for most activities. With 34 color options including camo prints and sizes ranging up to XXL, you might want to stock up on more than one pair.
Popflex Green Rose Corset Shorts
Brought to you by Blogilates, Popflex Green Rose Corset Shorts are super-cute. Incredibly soft, they're perfect for yoga. Available in sizes XS-3X, they're a good choice for just about everyone. While solids are sweet, the green rose Regencycore-inspired pattern is just plain pretty. It's also worth noting that Popflex is more reasonably priced than many other brands. Did we mention they're designed to be anti-camel toe?
Amazon Dupe
While not an exact dupe, ​​CHRLEISURE Workout Booty Spandex Shorts are a great deal for anyone looking for a flower print short. Designed to be flattering to the booty, these short shorts are also high-waisted.
Athleta Legend Sweatshorts
Who doesn't love a comfy pair of sweat shorts? Co-created with track and field athlete Allyson Felix, these shorts are lightweight and breathable, ideal for walking, errands, or a yoga class. Made from organic cotton and featuring zip pockets (slow clap here), these versatile shorts are sure to become your favorite pair. Best of all, the Aspen Olive and Magnolia White colors are extra chic and ideal for pairing with a sweatshirt in the fall.
Amazon Dupe
Trendy Queen Womens Sweat Shorts Comfy Athletic Shorts Elastic Casual Summer Shorts are great for lounging around or going for a run. Available in 10 colors including dark green, white, and light blue, like the Athleta shorts they have a drawstring and pockets.
PE Nation Ramp Run Shorts In Black
Runners, walkers, and tennis players will appreciate the sleekness of PE Nation Ramp Run Shorts In Black. With an internal brief, there's no need to worry about underwear showing or shifting. Made from recycled polyester, these shorts are moisture-wicking and have pockets. They're bound to become a workout wardrobe staple. Plus, they're available in sizes up to 3X.
Amazon Dupe
Blooming Jelly Women's Quick-Dry Running Shorts Workout Sport Layer Active Shorts with Pockets might not have a drawstring waist, but they have lots of the same features as the PE Nation shorts for a fraction of the price. With internal briefs and a zipper pocket, they're big on function. These shorts are also available in sizes XS-3X, with more than 40 styles to choose from.
Byrdie Golf Social Selwyn Skort
Skorts combine the convenience of shorts and the style of a skirt. They're also ideal for tennis and golf. Byrdie Golf Social Selwyn Skort couldn't be cuter. The pull-on style is comfortable and provides extra flexibility. The trim on the bottom is the icing on the cake! You'll definitely want to wear this skort to a post-game brunch.
Amazon Dupe
While the Pleated Tennis Skirts for Women with Pockets Shorts Athletic Golf Skort doesn't have the same pink trim as the Byrdie Social skort does, it functions just the same. With 20 colors available including white, dark green, pink, and purple, it's easy to integrate with your current wardrobe. There are three pockets, making it easy to store your balls and phone.
Addison Bay Pattison Biker Shorts
If you like running in biker shorts, a pocket can be helpful to hold your keys or phone. Fortunately, Addison Bay Pattison Biker Shorts have a pocket on each side. Available in sizes extra small to extra large, choose from a black or a cheerful Breakpoint Blue hue.
Amazon Dupe
With similar side stitching, Promover High Waist Biker Yoga Shorts for Women with Pockets are a great dupe for Addison Bay Shorts. Not only do these shorts have side pockets but there's also an inner waist pocket. So no worries about bringing your keys and credit card out on a run. With lots of solids, patterns, and even two-packs available, there are options no matter what your style is.
Stripe & Stare Bike Shorts – Pink Implosion
If sustainability is just as important as style to you, then you'll love Stripe & Stare Bike Shorts in Pink Implosion. Available in sizes XS-1X, these shorts are 100% biodegradable. Made from Tencel modal, they're super-soft yet supportive enough for most low to mid-impact workouts. Don't forget the matching bra. Best of all, you're supporting a female-owned company.
Amazon Dupe
Tie-dye doesn't have to be expensive with Vundo Women Seamless Tie Dye Workout Shorts. Available in several colorways and even a set with a matching bra, these knit shorts make a wonderful addition to any workout wardrobe.