The 6 Best Peloton Yoga Instructors for All Levels
Peloton is known for its cycling, running, and strength training classes, but the popular fitness brand offers a ton of great live and on-demand yoga classes too. If you've never taken a Peloton yoga class, though, you might not know where to start when it comes to choosing an instructor. 
We're here to help. Below, we've rounded up the best Peloton yoga instructors for all levels. Whether you're a beginner and prefer a slower flow or you've been practicing yoga for a while and are ready for a more intense, cardio-based class, there's an instructor for you. 
Chelsea Jackson Roberts
Best for: beginner, intermediate, slow flows
Many Peloton members, myself included, rave about Jackson Roberts' chill vibe, awesome playlists, and thoughtful class structures. "She always seems to impart positivity and love," says one Reddit poster. Adds another poster: "Her classes always have a theme, and that theme is tied to a very well done playlist. She has a lot of moves I don't see in other classes (hello, body rolls and jump switches), and I just really enjoy her. Her classes are great for chill seasons, but they can be sneaky (one class was a plank extravaganza I wasn't expecting, but it was still doable)." 
Aditi Shah
Best for: intermediate, advanced, power flows
If you have experience with yoga and you don't enjoy holding poses for a long time, then chances are you'll like Shah. She teaches "fast-paced classes that fall closer on the 'cardio' side of things," explains one Reddit poster. "In my experience, she moves pretty quickly. If you're a beginner, it may be hard to follow her if you don't know the moves by name because she doesn't cue as much as other instructors." 
Anna Greenberg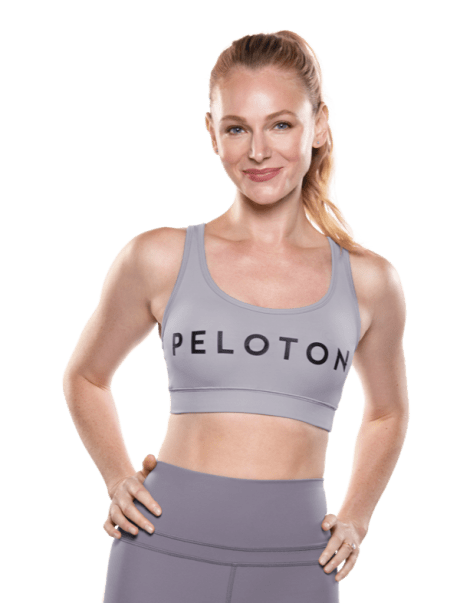 Best for: beginner, intermediate, prenatal and postnatal yoga
For an instructor that accommodates levels, you can't beat Greenberg. As one Reddit poster puts it, Greenberg "doesn't mince words on the mat. She's super-clear and able to quickly and consistently describe what your body parts should be feeling in a given pose. She does this very well for beginners but keeps up the habit in intermediate classes too."
Expecting and new parents, you're in luck. Many Peloton members also highlight the fact that Greenberg offers enjoyable prenatal and postnatal yoga classes. 
Kristin McGee
Best for: intermediate, advanced, pop and rock playlists
Take a chance on one of McGee's classes if traditional yoga music isn't your jam. "Music can be polarizing as it's less 'traditional yoga' and more classic rock/chill pop," notes one Reddit poster about McGee's playlist.
They go on to add that McGee "is like a best friend to do yoga with. She does a great job of connecting with the camera and also is very clear. Definitely recommend her if you're flexible with yoga music and aren't a beginner who can benefit from detailed cues."
Ross Rayburn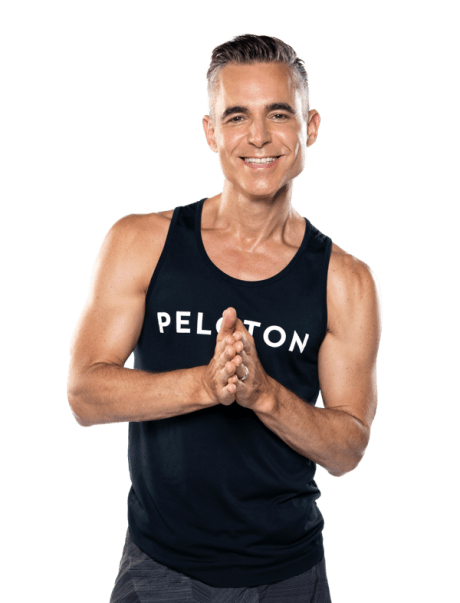 Best for: intermediate, advanced, focus flows, restorative yoga
Rayburn is a great choice if you're looking to improve your ability in specific poses. He offers a variety of focus flows and really explains the biomechanics of the body. Peloton members say he's best for intermediate and advanced yogis and has more of a goofy, sarcastic personality than some of the other Peloton yoga instructors. They also note that his restorative classes are excellent. 
Denis Morton
Best for: beginner, intermediate, indoor cyclists, slow flows
Peloton members routinely call out Morton's calm demeanor. So, it's no surprise he's one of the most popular yoga instructors for beginners and intermediates on the online fitness platform.
"Denis' laid back style translates perfectly from the bike to the mat," says one Reddit poster. "He cues breaths with his own breathing, which can be more effective than the words 'inhale/exhale.'" Another Reddit poster notes Morton tends to have longer warmups and floor poses at the end, which can be useful for yoga newbies.
Bonus: He also teaches a Reset Ride & Yoga series, which starts with a class on the bike and ends with a yoga flow, making him a good pick for indoor cyclists who want to add yoga to the mix.