How To Celebrate National Ice Cream Day and 51 chances to win with N!CK's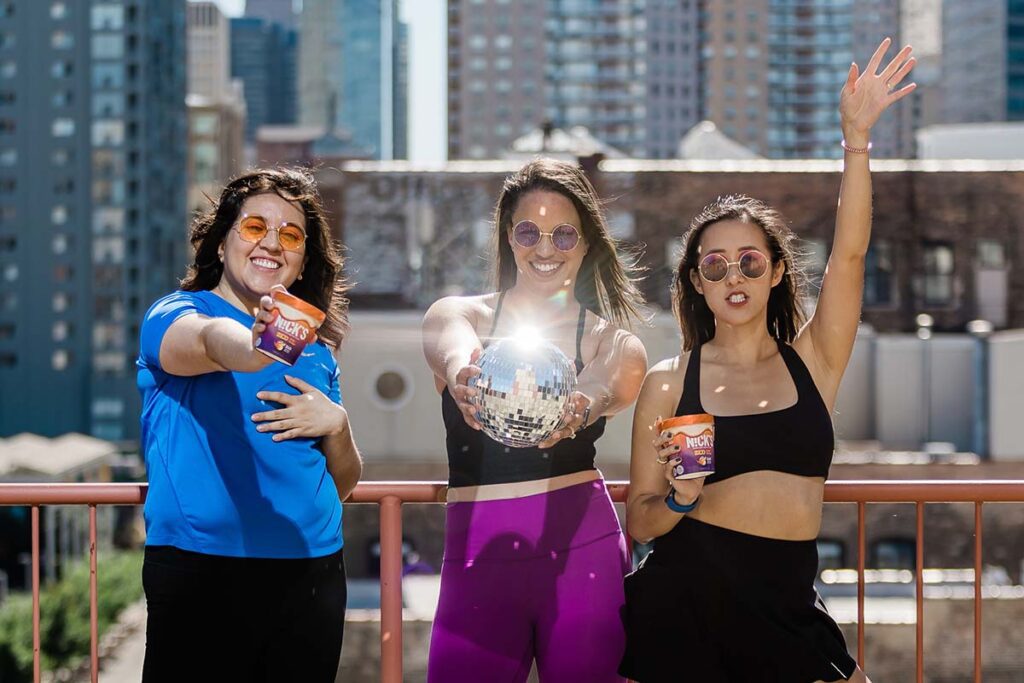 Honestly, I can't keep up with the honorary days and daily celebrations. I swear to you, there's a Squirrel Appreciation Day. That's on January 21, by the way.
But there is one honorary holiday each year that I observe with vigor – that's National Ice Cream Day, which always falls on the third Sunday of July as decreed by President Reagan in 1984. No, I'm not making that up.
And we choose to celebrate this very American celebration with our very favorite, very Swedish ice cream brand: N!CK'S. N!CK'S makes our go-to creamy, better-for-you ice creams in pints that satisfy the most decadent ice cream cravings – yes, even if you prefer a vegan variety.
I have a little ice cream every day of my life because I'm happiest when I'm eating foods that bring me joy. Joy, after all, is a part of a healthy lifestyle. Heavy in my rotation currently is the Zedd-inspired N!CK'S flavor, Chilly Mango. I actively seek out Mango ice cream, and it's better than any mango ice cream I've had.
Want to celebrate National Ice Cream Day with us too? You're cordially invited to celebrate with us these 5 ways:
1. Create an ice cream float bar
Cocktails or mocktails are welcome at this float bar. Create a few winning flavor combos, like a classic vanilla ice cream – like Swedish Vanilj by N!CK'S – and root beer. But, I'd also recommend a few surprise concoctions. May I suggest Raspbär Swirl and kombucha or prosecco. Or mix it up with a playful twist on an affogato with Peanöt Butter Karamell ice cream and cold brew.
2. Dress up your ice cream by eating it out of a special glass or with a unique spoon
This is not a drill or a joke: ice cream tastes better off of baby spoons. In my adolescence, I was enjoying my evening ice cream and all of our spoons were in the dishwasher except for the tiny baby spoons that my parents had never thrown out. So, I used one and I've never looked back. Talk about savoring a dessert. The other way to dress up your ice cream? Try it in a champagne flute or another creative dish.
3. Curate a stolling ice cream moment
Handheld ice cream is your friend for a cold treat and a hot girl walk. Try a Cookie Kräm, one of my favorite innovations from N!CK'S. Two cookies perfectly holding together creamy, delicious ice cream? Yes, please. If you were at our #SweatworkingWeek, you experienced all four of the incredible flavors: Vanilj Cookie Kräm, Triple Choklad Kräm, Cookies & Kräm Kräm, and Mint Chokladchip Kräm.
4. Add textures and aromatic herbs to level up your ice cream experience.
Our brains are wired to love crunch. It's science. So imagine taking something you already love, like the classic Swedish Vanilj by N!CK'S and adding toasted slivered almonds and fresh blueberries to a bowl. Chef's kiss. (In fairness, though, flavors like Swedish Munchies already come packed with crunch if you don't want to do the work.)
By that same logic, adding fresh herbs or aromatics can dress up an already incredible dessert. My recommendation? Julliane (or chop, whatever, this isn't the Food Network) Basil and add it to your favorite Strawberry flavor, like Strawbär Swirl. Or take your knife skills to some fresh mint and sprinkle on a bowl of classic, rich chocolate, like Swedish Choklad.
5. Enter for a chance to win!
We have good news – everyone who enters will get a discount to purchase N!CK'S online, 50 lucky humans will win coupons to get a FREE pint in-store, and one very fortunate soul will walk away with a Summer Bundle, which is a magical box of ice cream that comes to your door packed with 6 flavors to try. Hurry and enter for a chance to win by July 23.