Pride Month Spotlight: How Fitness Changed Nikki Snow
As told to David Robertson
Name: Nikki Snow
Age: 35
City: Chicago, IL
Occupation: Development Coach and Fitness Professional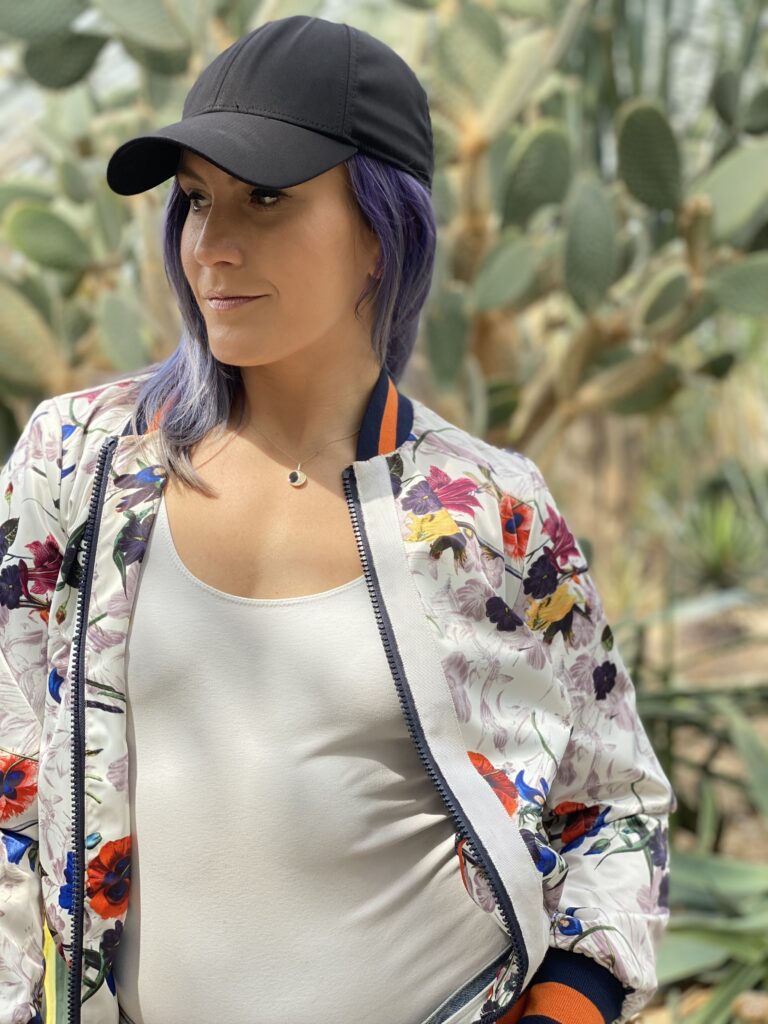 Movement has always been a form of expression for me. I was moving and grooving as a young kid, and it has stuck with me ever since. My mom put me in dance and twirling away I went!
After high school, I found myself asking the question, "What do I want to do when I grow up?" At that time, I was teaching dance and working the front desk of Gold's Gym. One day a personal trainer – who turned out to be one of the most influential people in my life, later becoming my best friend and the first person I came out to – walked up to the front desk and asked me to take his group fitness class. The rest is history. That one class unlocked a deep passion within me and changed the trajectory of my life.
Taking group fitness expanded my definition of what movement could be.
It helped me understand that I could experience similar feelings of accomplishment and joy that I felt while dancing, when deadlifting and doing plyometrics. It was truly transformational. Since then, group fitness has always been a constant in my life.
Like any relationship, it has taken work to build a healthy one with movement and my body. For many years, my intention was to shrink my body. I pushed myself mentally and physically to the brink of burnout. The light in me never burned out, but phew, did it come close. I knew deep down that I deserved more than all the pressures diet culture creates to look a certain way and be worthy.
That is when my intention around fitness and movement changed, and over the last seven years, I have peeled back the layers and come home to the pure love of movement that that has always been inside me. It has taken work, yet it is the most rewarding work I have ever done.
Bodies are rad and deserve to move in ways that are expansive, accepting, and liberating.
My entire reality shifted from a place of limitation to a place of limitless opportunity and freedom once my intention around movement shifted. Once I was aware of how much pain I was in, I also became aware that my body and mind deserved more love and acceptance. Over time, I started noticing the messages in my mind changing from hurtful to empowering and listening to the internal cues my body was giving me all along. I believe our bodies house the blueprint for optimal wellbeing, yet it takes trust and a willingness to honor what our bodies are telling us.
Through the darkest and most confusing times in my life, my body was guiding me toward my truth. I remember the amount of physical and emotional pain I was in before I came out to myself and accepted my identity. This resistance bottled up inside of me and negatively impacted my physical and mental wellbeing. This pain, combined with being entangled in the weeds of diet culture, crushed my heart and soul. Along with remembering the visceral pain, I remember the paradise of accepting my identity and loving myself unconditionally.
The same movement that felt restrictive started to feel open and expansive. I chose to put the weight down, and my heart exhaled deeply for what felt like the first time. 
Nikki's Fitness Advice: You can take up space without shrinking your body.