Ryan Manthy of Receptify's Resources for Sexual Violence Survivors
[Content warning: The bulk of this episode talks about the concept of sexual assault. If you're not ready to hear that, we get it. Next week, Kristen will be back with a less triggering episode.]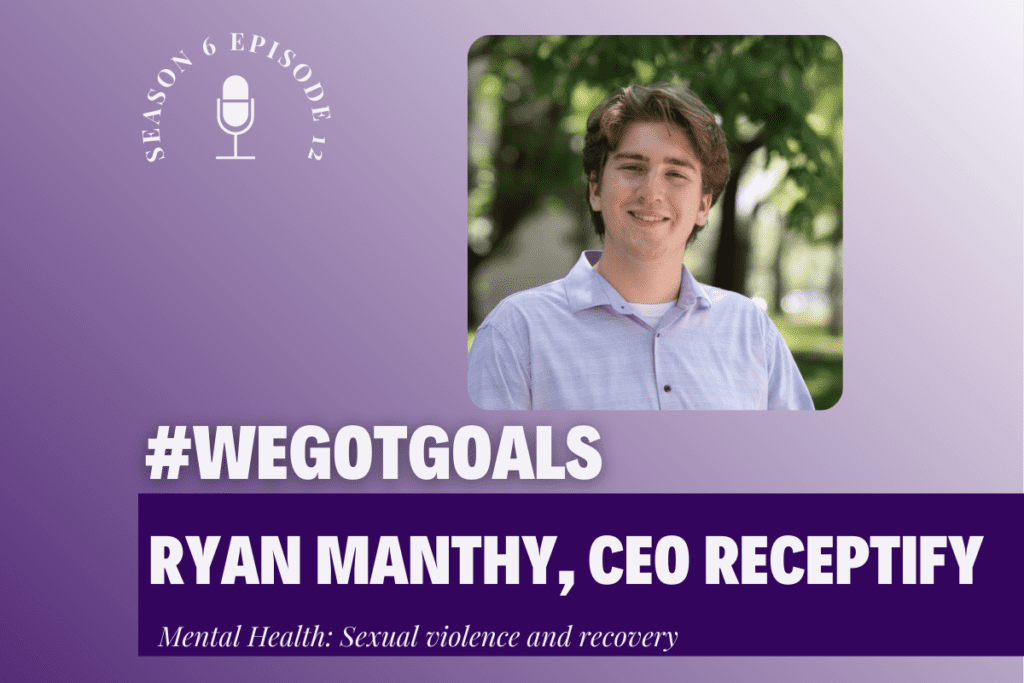 You've probably heard some version of these stats, but every 68 seconds, an American is sexually assaulted. And according to RAINN, 54 percent of those people are between the ages of 18-34. And depending on the source, 10-20 percent of men will experience sexual violence in their life.
So chances are, you or someone you love has been impacted by this issue. And for me, it's personal. I'm a survivor of sexual assault. For a while I just didn't talk about it because talking about it hadn't gone super well in the past. 
I was 16 when it happened, so I didn't want to go to therapy and I just wanted it to go away. But that's not how trauma works. Brene Brown said, "Shame needs three things to grow exponentially in our lives: secrecy, silence, and judgment." And friends, did I have those things in droves.
But when I'd realize it was affecting me, I'd share with the wrong people or without the language I actually needed to express myself and their eyes would dart around. No one would know what to say, and I'd think to myself, "OK, noted, we don't talk about rape." So, eventually I just stopped talking about it, altogether.
But that's the paradox of sexual violence. It's something that feels like it belongs in the shadows of your past, but the longer you leave it there, the harder it is to deal with. Victims often face symptoms like PTSD, chronic pain and higher instances of substance abuse. 
That's why we were so happy to meet the young changemakers behind the platform Receptify. Receptify is working to solve the problem of sexual violence at college campuses, according to RAINN, Women ages 18-24 who are college students are 3 times more likely than women in general to experience sexual violence.
On today's episode, you'll hear from Ryan Manthy  the CEO of receptify – and you might not hear it in his voice, but he's a sophomore studying computer science at the Illinois Institute of Technology. And his entire team is made up of college students who experienced this problem first hand as survivors themselves of friends of a survivor. They've all navigated the system of resources and wanted to help create a better way.
We heard from the Receptify team at the #Sweatworking Summit's pitch competition, where the team took home the top prize.
Show notes: