Take a Hike and Enter For a Chance to Win The Ultimate Hiking Trip From Chomps
[
Disclosure: this post was created in partnership with
Chomps
. As always, we only write about the products we truly love
.]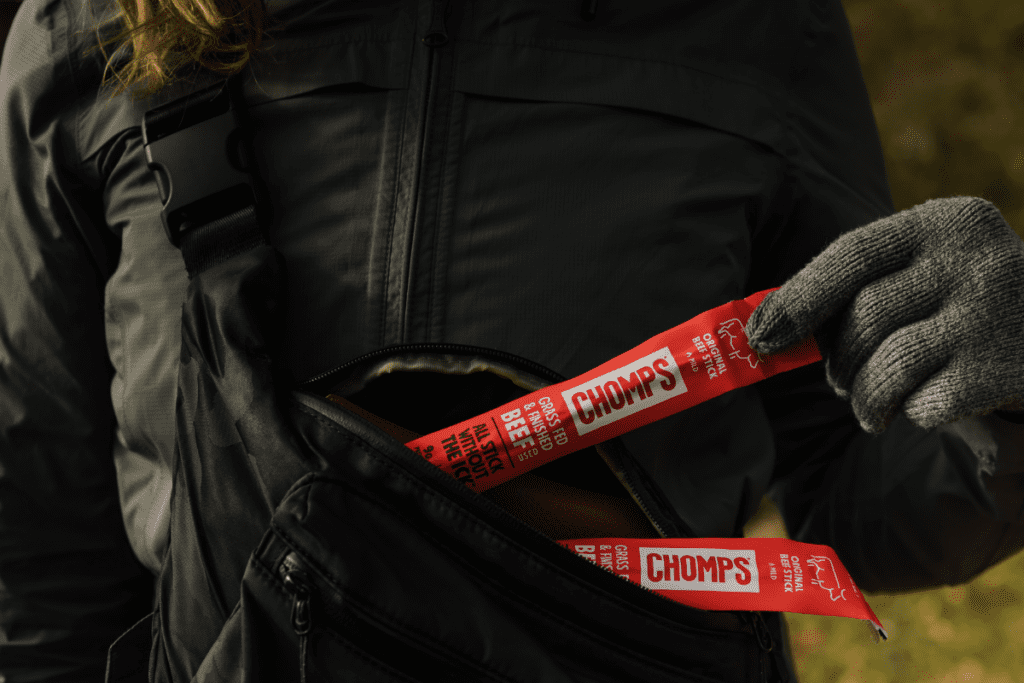 The difference between walking and hiking? For me, it's the snacks. A walk has no specific snacks attributed to the journey. Sure, you can stroll with your morning coffee, but you probably won't need to refuel on the sidewalk before you get home. Hiking, on the other hand, has a sight to be seen, a destination, a summit to reach (in the midwest, that might be a sandy dune rather than a mountain overlooking a view).
And that kind of journey has specific snacks attributed to it – trail mix, jerky and other nutrient-dense foods that can easily be tossed in a pack or a pocket. It's not a secret that I love Chomps as a grab and go snack. I packed it for our recent trip to the Berkshires, and it's constantly in my cupboard. But, dare I say that it's the perfect on-trail snack.
And in celebration of that synergy between the hiking community and Chomps, the brand is partnering with Tennessee's Visit Sevierville for National Take A Hike Day on November 17, 2021. To encourage you – no matter where you live – to spend some time exploring the nature nearby, Chomps and Visit Sevierville will give one lucky person a complimentary luxury cabin stay in the Smoky Mountains of Tennessee for up to four people, plus $1,000 towards travel expenses, $300 in dining credit and two adventure experiences. To spread the love even more, ten additional winners will be selected to receive a one-month supply of Chomps meat snacks.
And entry is easy. Simply post a photo or reel to your Instagram grid of your next hike with the hashtag #TakeAHikeWithChomps and tag both @chomps and @visitsevierville. All entries must be received by 11:59 pm EST 11/16. Read the rules and get excited to get outside here.