Bartesian, the Perfect Gift for the Cocktail Lover
This post was written in partnership with Bartesian. As always, we only write about brands we truly love—and ambassador Francesca Cardillo highly recommended this gift and we're superfans now too.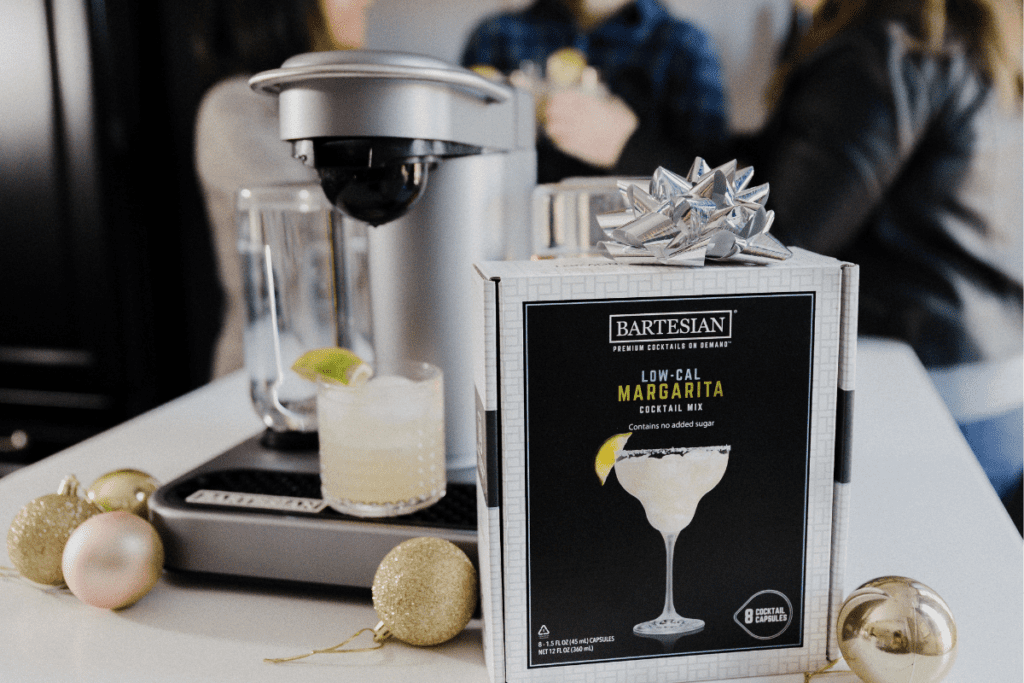 At this point, we've talked about our favorite holiday gifts without mentioning something pretty incredible about this year's guide: Every single gift on the list is something that our team at HQ loves and recommends or the network of aSweatLife ambassadors recommended. When we asked the ambassadors for their favorite, most giftable possessions, one four-exclamation-mark recommendation stood out from Ambassador, attorney and all-around busy human, Francesca Cardillo.
Her must-gift is the Bartesian premium cocktail maker, $349.99. At that price point, we consider this a gift for someone you truly love or a gift to buy your boss (hint, hint) as a group. Expect big savings for Black Friday and Cyber Monday too – when you spend $400 on a Bartesian machine and your first batch of cocktail capsules, you'll get $100 back instantly. In case you're wondering, that's Bartesian's best deal ever. 
Francesca described this as her personal bartender, explaining that, "It was great pre-vax when I was just like, 'someone make me a marg.'" And that's exactly what it does. At the press of a button, the machine acts as your at-home mixologist, sans witty stories from that time they backpacked through Europe.
Wondering if this is too good to be true? We can attest that it's an extremely intuitive experience. You'll just load a capsule – which only features real ingredients like juices and bitters – into the Bartesian Premium Cocktail Machine and the machine recognizes the cocktail you're mixing, the spirit that goes with it, and suggests the proper glassware on the touchscreen. At the push of a button, your Bartesian crafts your drink.
What else do we love about it?
It's customizable
You choose everything about your cocktail experience with Bartesian: from strength (mocktail to a double) to the brand of spirits you pour into the machine. Spirits come separately, but let's be honest: if you love cocktails, you have opinions about which spirits to use.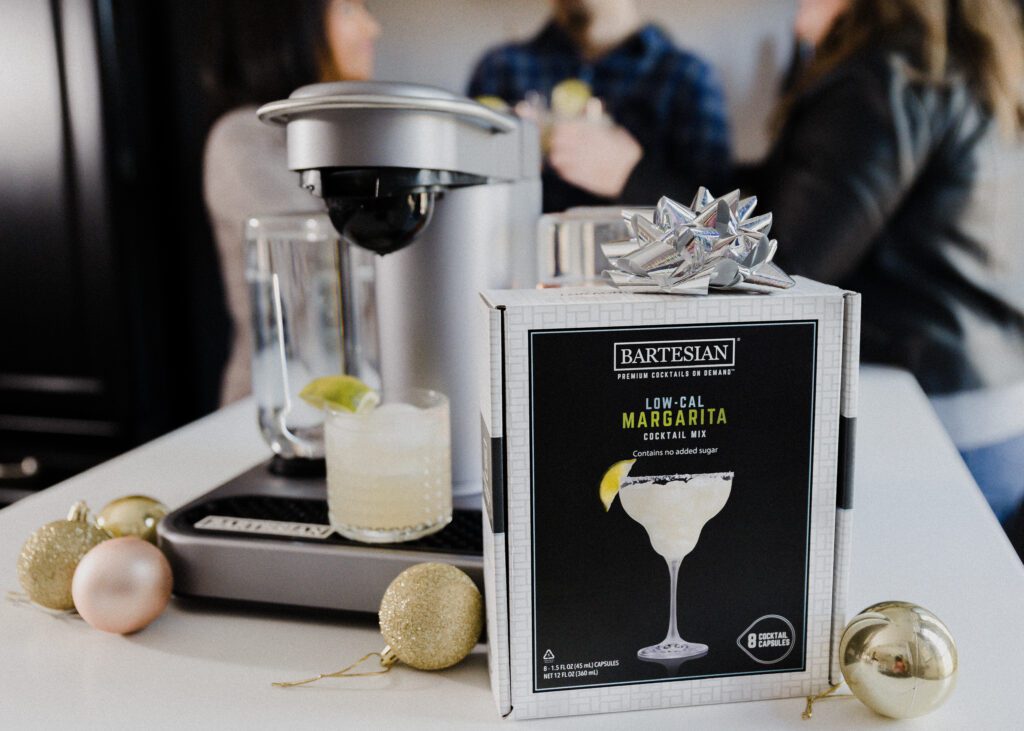 It reduces messes at home and waste in the landfills
When counter space and cleanup are keeping you from even attempting a margarita or old fashioned, this simplifies your fancy nightcap.
Francesca loves that it reduces clutter and allows her to enjoy a variety of cocktails without keeping all the right mixers on hand. That also means that there are fewer one-off ingredients that you'll use once or twice and then throw away when you realize they've gone bad. Another part we love: the capsules are recyclable. We've seen a lot of ink about coffee cartridges filling up the landfills, and you can happily put your used cocktail capsules right into your recycling bin.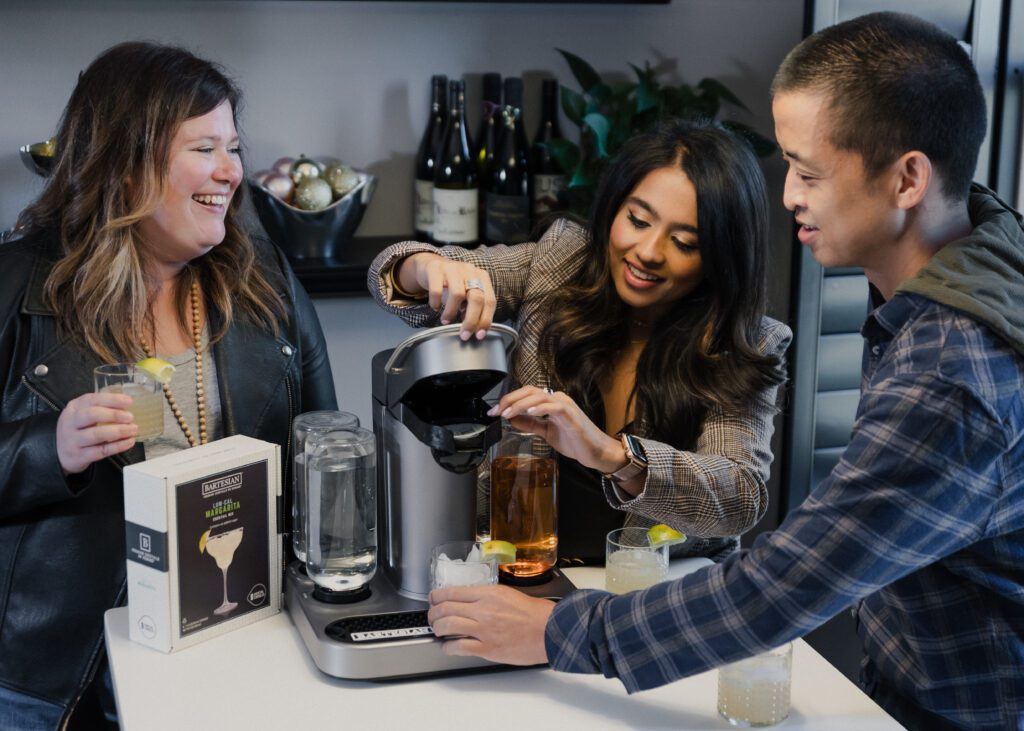 The Bartesian cocktail capsule subscription is top-notch
Not only does our team love the machine and its subscription, there are 820 reviews – a 4.9-star average, which is basically impossible on the Internet – that say the Bartesian cocktail subscription is where it's at. With on-time monthly delivery, customizable, seasonal drink offerings, and special pricing – you get to try new things monthly and pause if you need to take a break.
Enter our giveaway for a chance to win a Bartesian Premium Cocktail Maker, cocktail variety pack + stainless steel shaker!
You've heard us talk about our giveaway for a few days now. If you haven't entered yet, today's the day. One of the prizes is a Bartesian, plus a cocktail variety pack to get you started – and a shaker for good measure.
Ready to enter? Get on it below.