Greenleaf Is Providing Dinner at All Evening #SweatworkingWeek Events Next Week—Here's What You'll Get
Good news: next week, you can skip the meal prep. We've got dinner covered for you at #SweatworkingWeek, courtesy of Greenleaf Chopshop.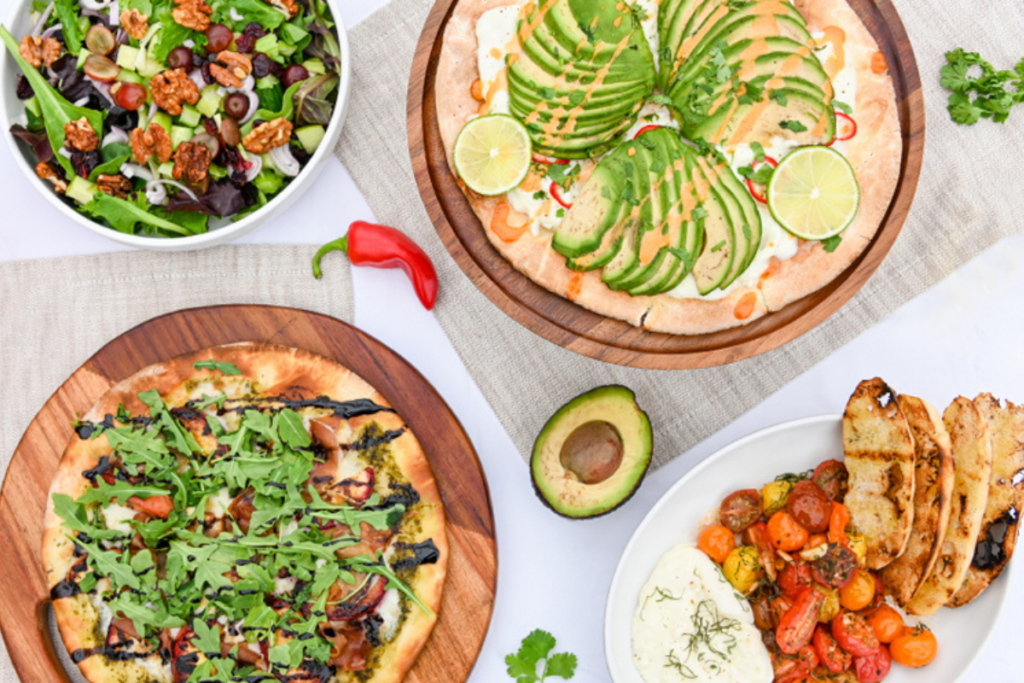 Sure, incredible workouts, endless swag, and beautiful locations all over Chicago are all really great reasons to grab tickets to #SweatworkingWeek. But what's one more really great reason? Greenleaf Chopshop is feeding us at every evening workout.
And their meals aren't one-size-fits-all, either. At each evening workout, you'll get to choose from options like:
Heirloom Tomatoes & Burrata Caprese with roasted baby heirloom tomatoes, fresh burrata, basil & balsamic glaze, served with grilled ciabatta
Avocado Pizza with jalapeño whipped ricotta, sliced summer avocados, cilantro, red thai chili, lime, drizzled with vegan nacho aioli & agave
Grilled Peach & Prosciutto Pizza with grilled peaches, prosciutto, fresh burrata, arugula, nonna's basil pesto vinaigrette & balsamic glaze
So go ahead, take a weekend off from grocery shopping and meal prep—and treat yourself to a free dinner from Greenleaf instead.
You'll find Greenleaf at these events: