Gift Guides, Day 12: For the Future Iron Chef Contestant
There are those of us who learned to cook in quarantine, and then there are those who took quarantine as an excuse to tackle multi-step, technically difficult, beautifully plated three-course meals every night. Whichever camp your giftee falls into, a sharp new set of knives will help make even the most mundane mise-en-place feel like an episode of Iron Chef America: Pandemic.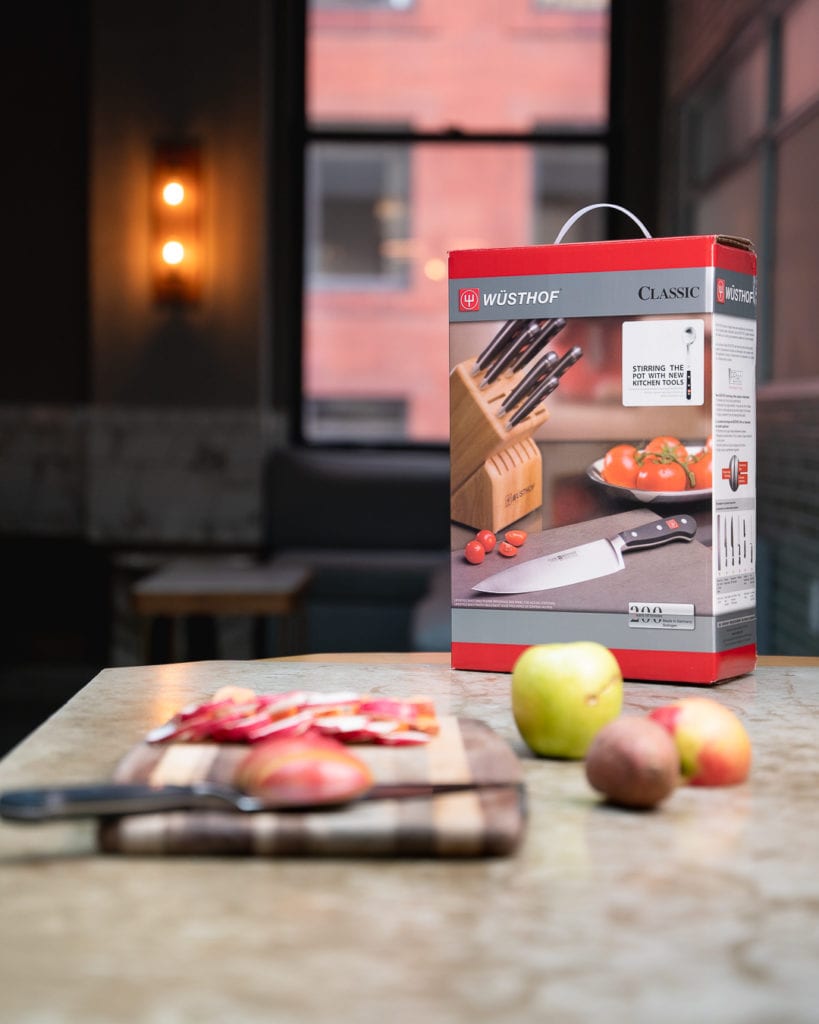 What it is: The Wüsthof Classic Six-Piece Knife Set is an upgrade to whatever your gift recipient had before, without feeling like the knives are too fancy for everyday use. Your gift includes a 3 ½" paring knife, a 8" bread knife, and 8" cook's knife. And while the knives are the highlight of the set, the gift also includes honing steel (to keep those knives sharp), come-apart kitchen shears (which come in handy way more often than you might think), and countertop-worthy knife block to store them all in.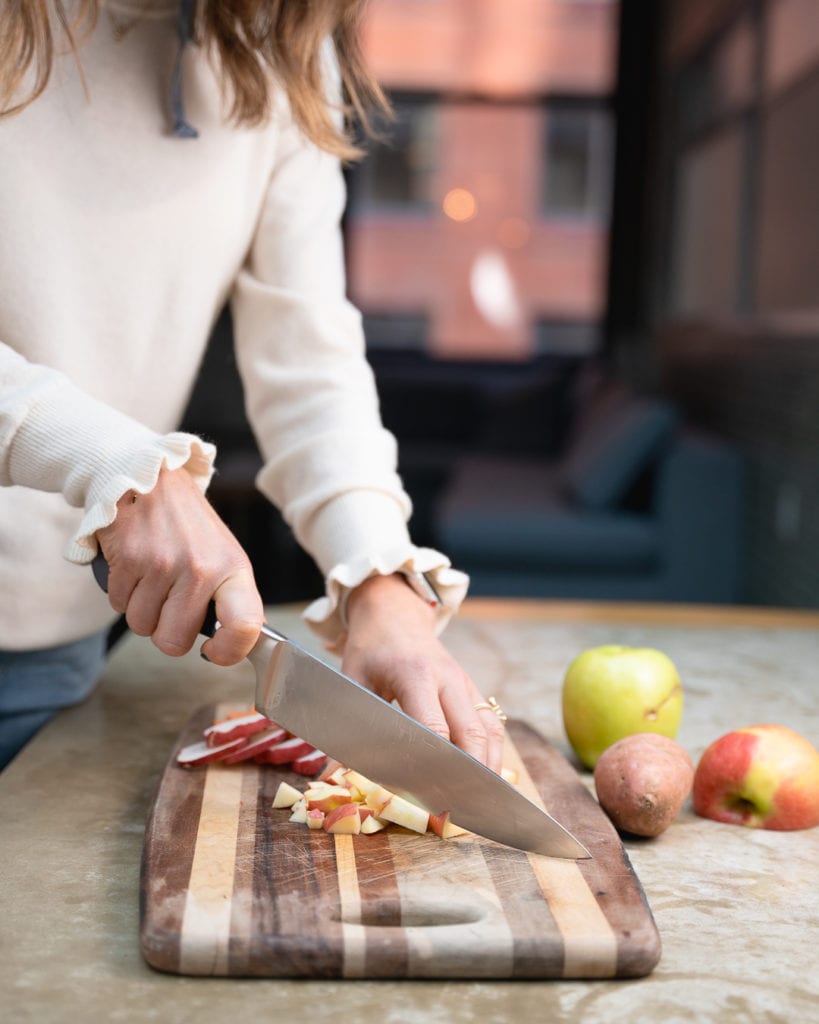 Why we love it for gifting: There's a reason knife sets are a staple on every wedding registry ever: they're a complete necessity for any kitchen. We love that the Six-Piece Knife Set has the basics that any home chef needs—paring, bread, and cook's knives. And while Wüsthof has several lines of knives, each with different features, the Classic line is one of their best-selling series as well as being their oldest. It's got the widest range of products, offering over 70 different blade shapes. Think of this six-piece set as a starter kit, with room to grow to fill the rest of the 15 knife block slots over time, based on whatever your recipient finds their kitchen needs the most.
Wüsthof also has a reputation as being true experts in the kitchen knife field. We did a little research on the brand as we were building this gift guide, and we love that they're over 200 years old and still family-owned and operated. To us, that speaks to the quality of the blades and the passion behind the brand. Plus, their knives are made in Solingen, Germany, which is apparently known globally as the City of Blades—doesn't get much more hardcore than that. Suffice to say, these blades aren't going to snap in half at the hand of a particularly tough spaghetti squash.
Finally, we have a hunch that we're going to be cooking more than ever this winter, and a good set of knives is going to make any kitchen task much more manageable, no matter the chef's skill level. Not only are these knives a chef-quality kitchen tool, but they're also going to bring us together to bond over cooking, eating, and community—a shared household activity that'll spark a little joy over the holidays and beyond.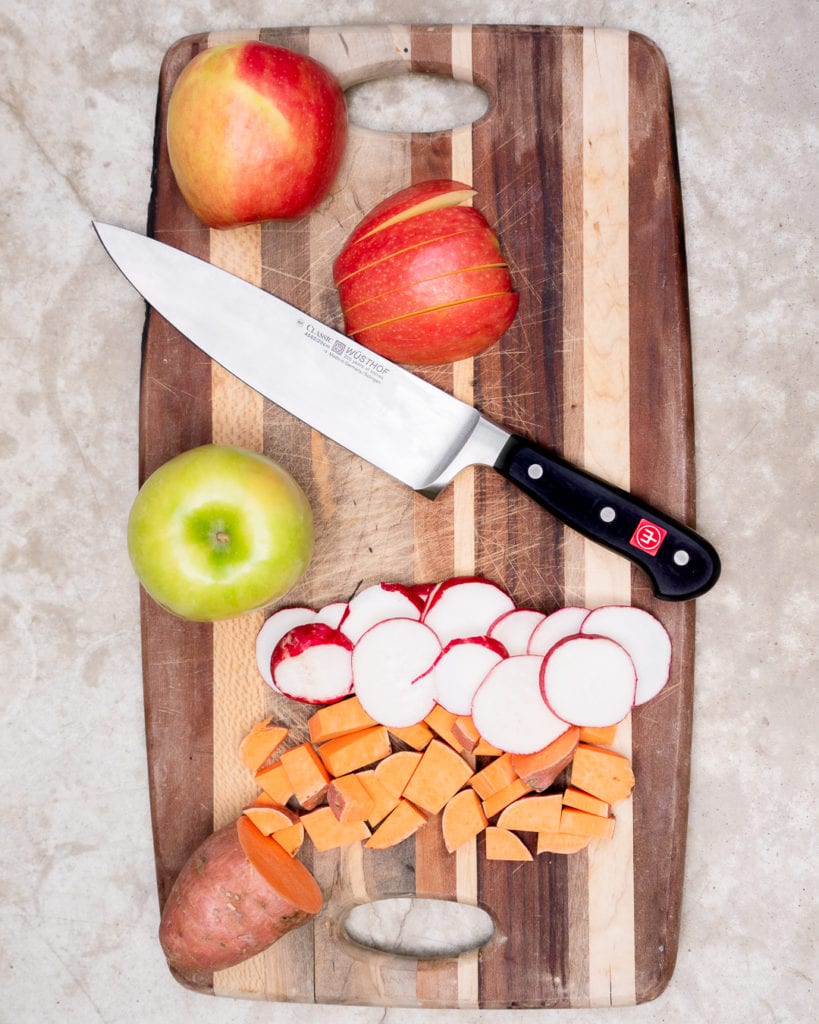 Who we're giving this to: The couple who's had to postpone their wedding and who maaaay be arguing over kitchen duties a little bit more than usual. With this Six-Piece Classic Knife Set from Wüsthof, we predict some good-natured domestic spats over who gets to use the fancy knives to do all the recipe prep—and who's stuck with clean-up afterwards.
Where to buy it: Right here!