Gift Guides, Day 7: For the Fitness Fanatic or Constant Zoom-er
This post was written in partnership with Delos Therapy. As always, we only write about brands, products, and experiences we truly love.
We've all been the lucky recipients of new aches and pains this year, whether they're from sitting in an ergonomically-incorrect dining room chair during work hours or finally getting that Peloton and going HAM on the spin classes. And with the option for in-person treatment limited for many of us, we've had to get creative with how we treat our aches and pains. Enter the Gumdrop by Delos Therapy.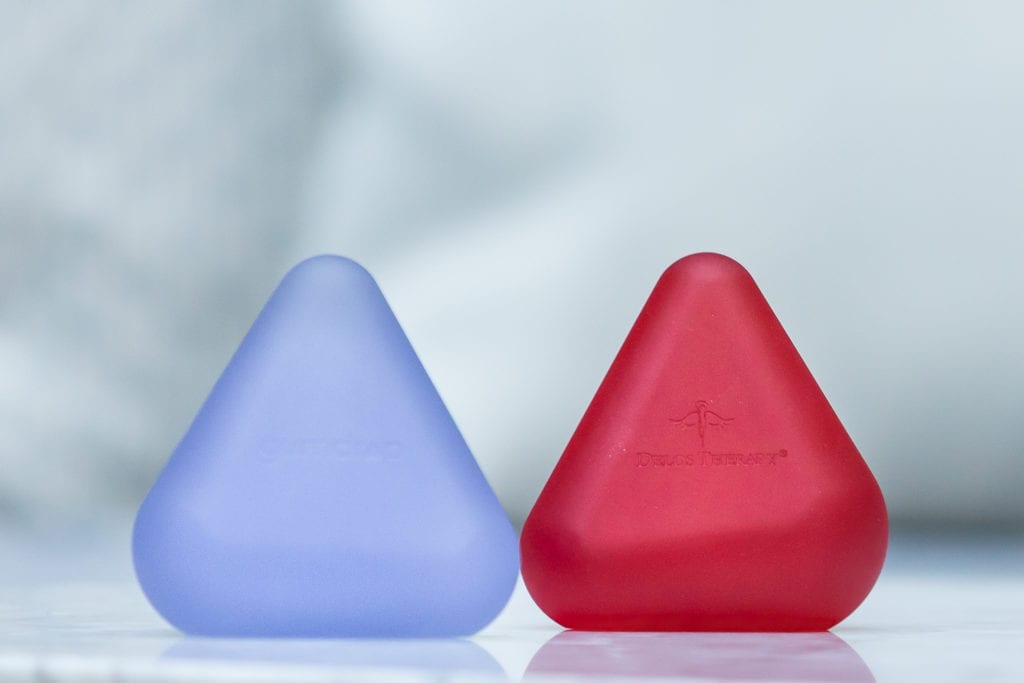 For the achy, breaky parts: Gumdrop by Delos Therapy
What it is: The Gumdrop by Delos Therapy is an innovative, pyramid-shaped myofascial product with a variety of sides, tips, and angles to help you apply pressure to tight muscles in your body for instant relief. Instead of a lacrosse ball or tennis ball (which tends to roll away whenever you REALLY need it), the Gumdrop cooperates with you by laying flat on the floor or against the wall and actually *staying* there. Plus, the edges and tips let you really direct where you want the pressure to go so your muscles can get the recovery they need.
The experts at Delos Therapy have a ton of advice for how to use it, too.
"What's so useful about the asymmetrical tips and sides of the Gumdrop," says Delos Therapy co-founder Eric Owens, "is people can get very specific with how sharp, broad or pinpointed they want with their pressure. If it's too sharp and pointy, use a broader tip or a wider side, which will typically be less painful. If there's a small little area that requires a more pinpointed tip to dig in to, use the smaller surfaces for more precision. This gives folks many options to use based on the tissue or intensity of pressure they desire."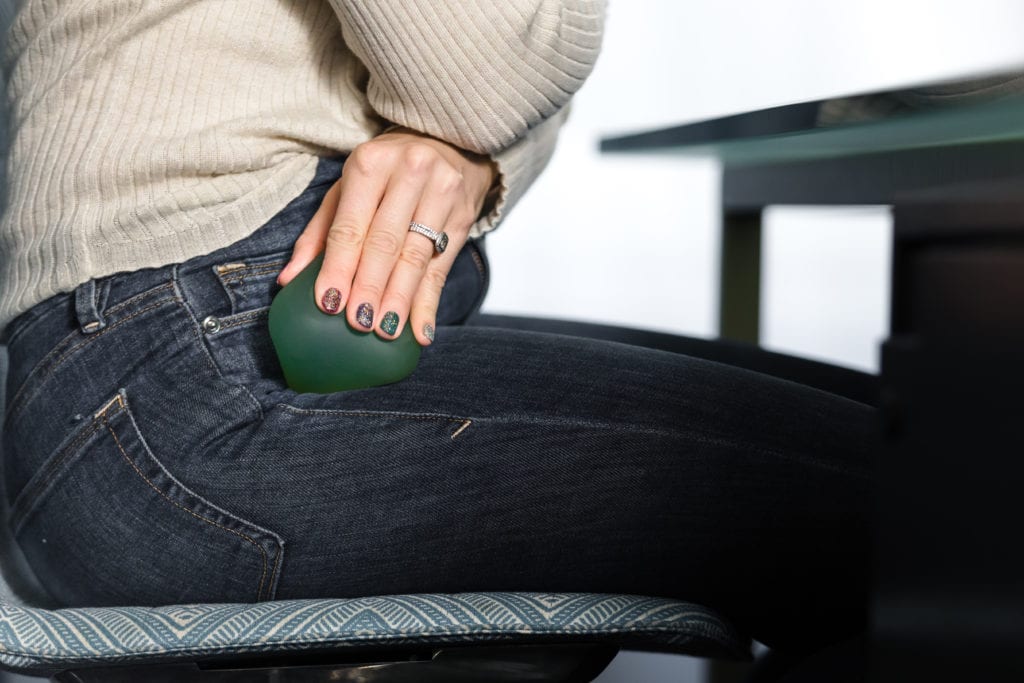 Why we love it for gifting: The Gumdrop is adorable, portable, and affordable—three of our favorite "ables," especially for gifts. With an array of bright colors, the Gumdrop is more attractive than many of the other self-massage tools. Even better, it fits in the palm of your hand and can easily be stowed in a purse, a suitcase, or a fanny pack (and yes, we know that from personal experience). Plus, the $29 price point makes it perfect for stocking stuffers, work gift exchanges, or a gift for your favorite trainer.
It's also something people can use discreetly throughout the day. Know someone who's on Zoom meetings constantly? The Gumdrop is easy to use even when the camera is on—you can work your hamstrings, your shoulders, your quads, and more while still sharing your screen.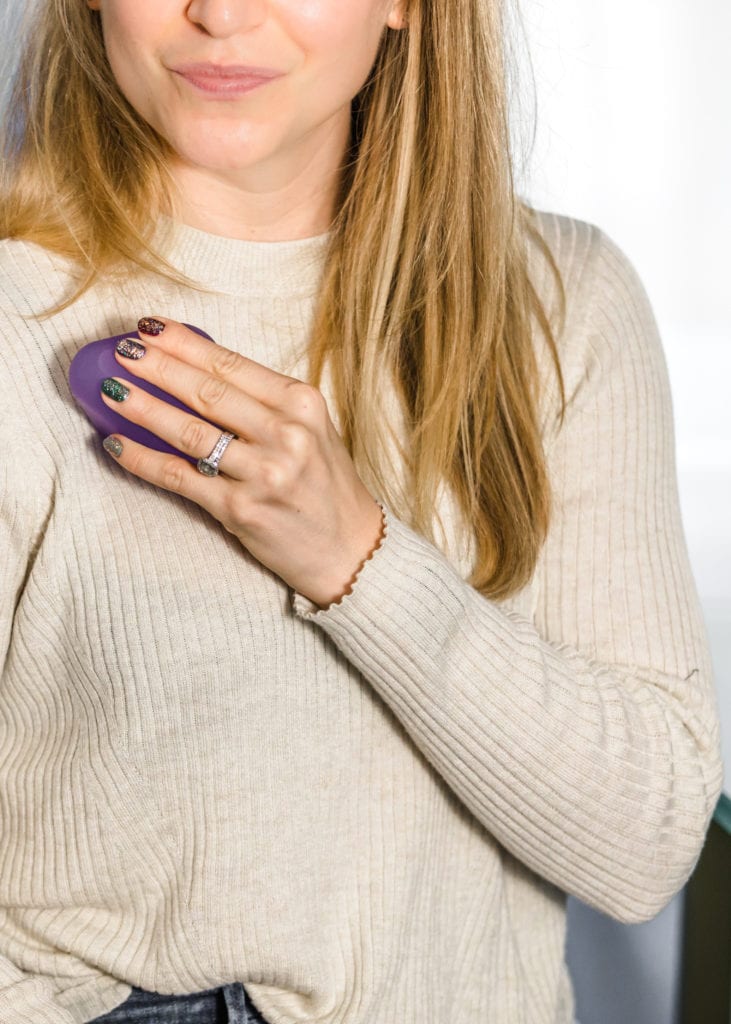 Who we're giving this to: We're giving this to the personal trainer who's made virtual workout plans for us over the pandemic and has us feeling sore in new and different ways from when we worked out in studios. We're also giving this to the co-worker who's working from the couch, the barstool, the bed, the dining chair… anything but the high-backed ergonomic chairs we used to take for granted in the office.
Where to buy it: Right here!