Gift Guides, Day 2: For the Former Gel Mani Addict
Add it to the list of things we never thought we'd have to master: at-home manicures and pedicures. Speaking as someone who f***s up her right hand every SINGLE time, an at-home manicure was always something I thought I'd just never care about enough to spend more than 20 minutes on. But maybe that's just because I never had the right tools. Know someone like me? The perfect gift for them is… The Mani System from Olive and June.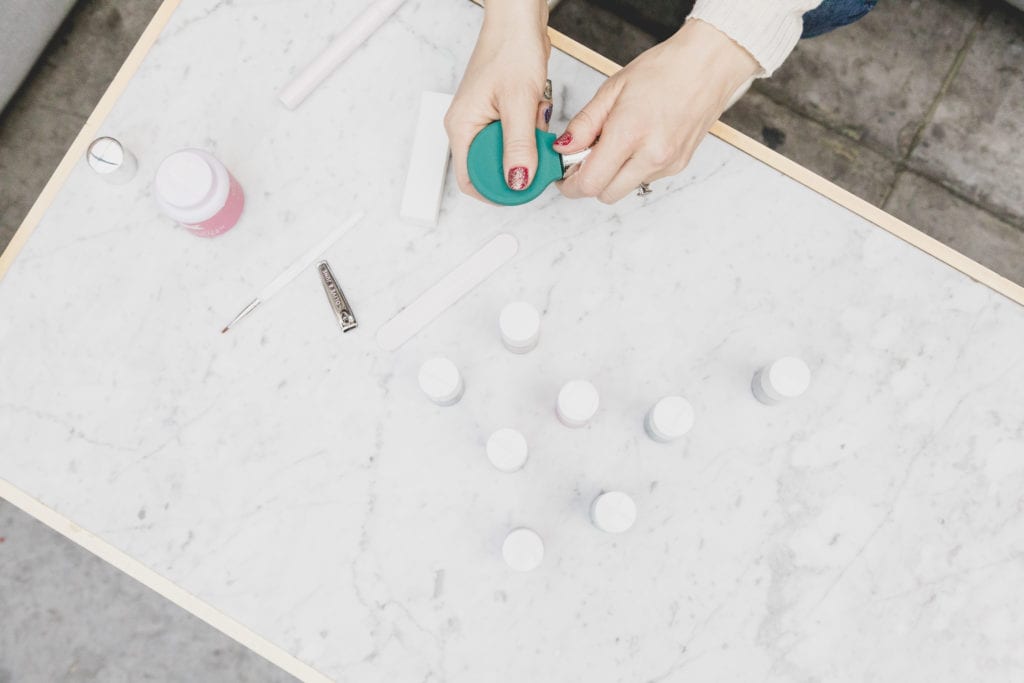 What it is: Olive and June has quickly made a name for themselves as the manicure brand of choice for millennials (and now, pedicures—they recently launched The Pedi System, too). Their Mani System features everything you need for a salon-perfect, at-home manicure: a cuticle serum, polish remover, clean up brush, nail buffer, clippers, nail file, and their patented Poppy, a clever pop-on polish bottle handle that ensures you're able to paint both hands evenly (even if you're not ambidextrous).
And *Oprah voice*, that's not all! The Mani System comes with Olive and June's signature Super Glossy Top Coat and six polishes of your choice. Choose from a recommended set of six for a cohesive ombre look, or pick your favorites in any shade of the rainbow.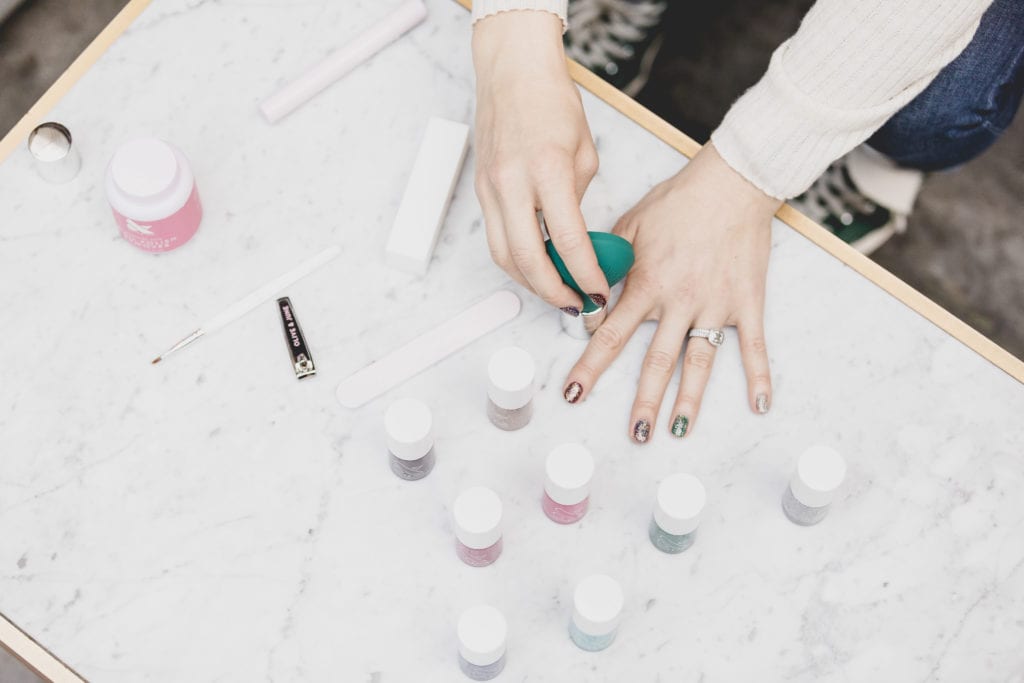 Why we love it for gifting: Simply put, we think this kit is incredibly fun. Whipping it out brings us back to the days of elementary school sleepovers, when we'd take turns painting each other's nails only to be too impatient to let them dry the whole way. The range of polish colors is dizzying in the best way—you'll have the best time picking out shades that your bestie will love.
And even if your best friend is more like me (a.k.a., an aspirational manicurist but a pragmatist who knows my at-home manicures rarely end well), The Mani System is super beginner friendly. The Poppy especially is considered to have revolutionized the at-home manicure world, and we can vouch for ourselves that it worked WAY better than we ever imagined.
As a bonus, Olive and June's website offers several tutorials, videos, and regular "bootcamps" on IG Live to teach you how to be your own manicurist.
Last thing: Activities like painting your nails may seem a little frivolous, but honestly, we find home manicures really soothing, and we get a lot of satisfaction out of practicing a skill and getting better at it (especially when the results include sparkly fingernails). The Mani Set is a little bit of self-care that your giftee can return to again and again.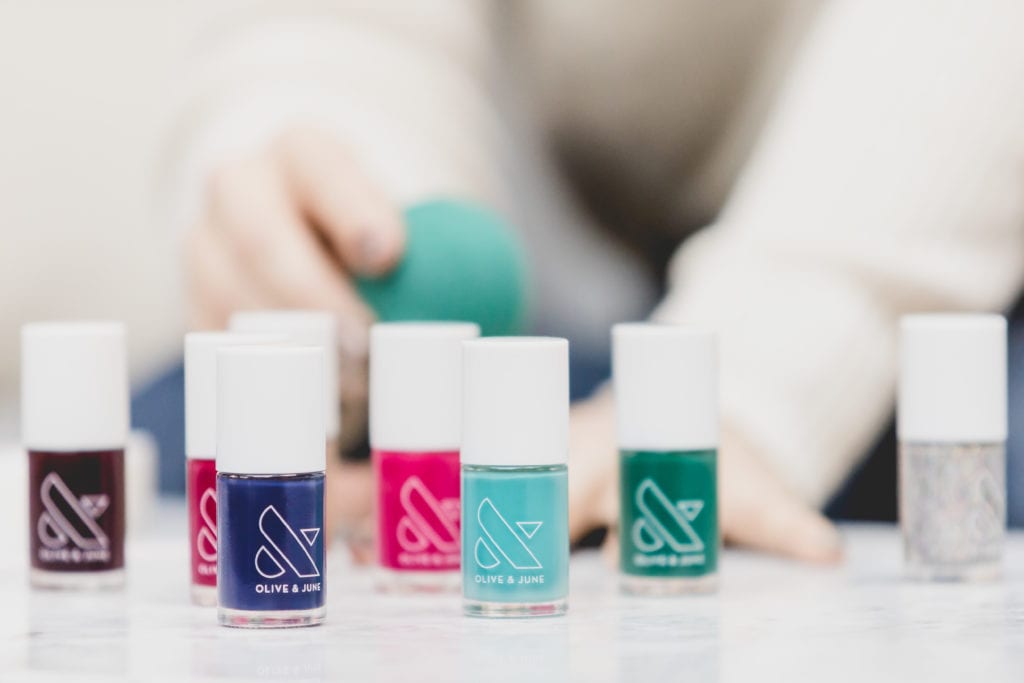 Who we're giving this to: This is an easy one—this goes to our best friend, whether she's an old pro at manicures who deserves an upgrade in tools, or someone who never really learned how to color inside the lines. Send it along with a note that you hope you can get together safely for at-home manicures soon, and your latest television recommendation for while she's waiting for the polish to dry.
Where to buy it: Right here!