5 Things I'm Incorporating into My Life Post Quarantine
I will be the first to admit, I didn't want quarantine to end, but now that cities and states are returning to some level of normalcy, I have been thinking about all of the things I loved during quarantine: cooking projects, embracing boredom, throwing out food rules and trying new things, but there are a few more things quarantine revealed to me that I plan to incorporate into my everyday life even after the official end of quarantine.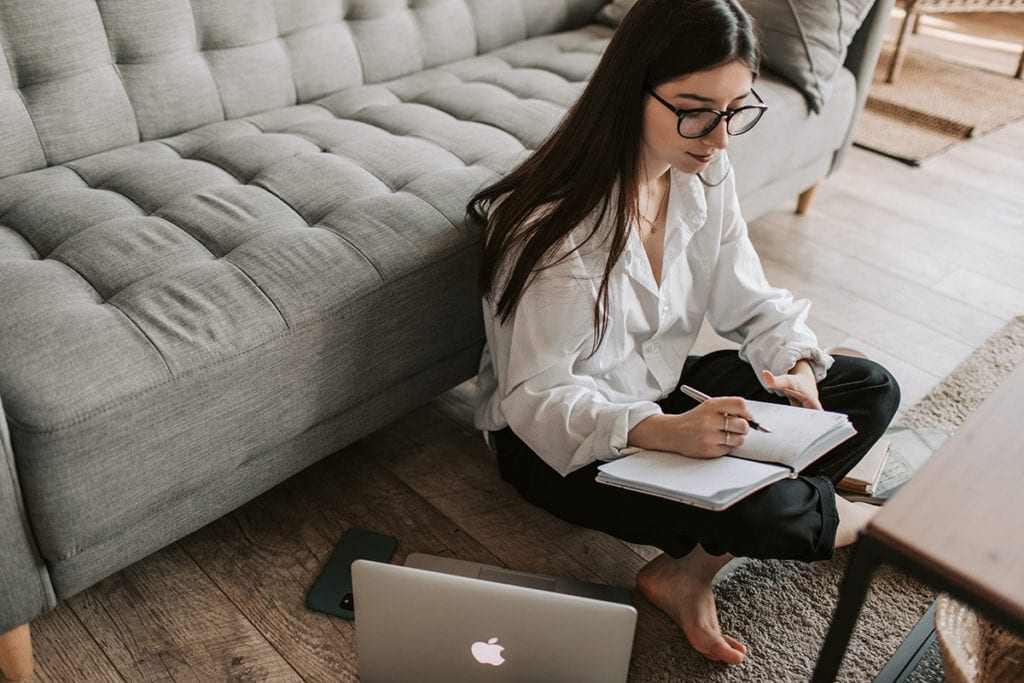 Boundaries
During quarantine, many events were put on hold. Baby showers, birthday parties, cocktail hours, dinners and even weddings. However, with no crazy calendars packed with so many social obligations, I was able to appreciate alone time and fully embrace quality down time spent with just me, myself and I. (Remember, being alone and being lonely are two totally different things). This new found appreciation for alone time made me realize that after quarantine, I am going to incorporate more boundaries with the events I say yes to moving forward. That may mean declining invitations and saying no more, but saying no isn't an impossible feat with practice.
Buying in bulk
Living in a small space, I usually don't buy in bulk, but after seeing grocery store shelves completely empty and basic essentials like hand sanitizer, paper towel, soap and toilet paper unavailable across the entire tri-county area, you can best believe I will be buying items two to three at a time moving forward.
It's not just home goods I will be stocking up on though. Canned goods, frozen foods and protein sources can all be purchased in bulk, which means I will be ready for another pandemic at a moment's notice (but let's hope it doesn't come to that).
Exploring new things
Okay, I will admit it, but my usual go-to television station is Hallmark Channel. (No shame). During quarantine, I needed a good dose of warm and fuzzies every now and then, but after a few weeks, I needed something that was more mentally stimulating.
That prompted me to explore other channels like History, Movies and Mysteries, Smithsonian and TCM. Not only did I discover new movies and shows, I realized I really enjoy solving mysteries in good old fashioned films. (I am actually pretty good at it too). I also found I have an affinity for older movies. I am talking like black and white movie classics. That's right folks, I saw Casablanca for the very first time during quarantine and I absolutely loved it.
Although I will always love my Hallmark movies, now I have a variety of channels and networks to choose from because quarantine inspired me to explore new things. History Channel or Smithsonian Channel anyone
Knowing what and who matter most
Quarantine really put into perspective the people and things that matter most in life. We all have acquaintances, but quarantine really revealed who my true friends were. The people who truly care about you and the people who are worth putting in the extra effort and time for.
Lindsey G. Robertson, PhD and Licensed Clinical Psychologist of Coastal Therapy Group, explains why this may be.
"Some people will be going through a shift in priorities that restructures their social life. Forced external change often triggers internal change, and many people have found quarantine to be a time of introspection, reevaluation, self-examination, and reorienting of values and priorities," which can often include renegotiating relationships and social activities.
Friends are great, but during our time spent in quarantine, "Quality over quantity" has never rang more true.
Once a week grocery hauls
Before quarantine, I thought I could not survive without my three weekly trips to the grocery store. Okay, okay you caught me, sometimes four weekly grocery trips. During quarantine, many of us actively limited our time spent outside our homes and in public places like grocery stores, which showed me I can truly survive with only one (okay, maybe two) grocery store trips a week. Yet another reason why shopping in bulk is totally the thing to do!
Although quarantine may be over, there are still some things I will forever hold near and dear to me and will continue to incorporate into my life as we all venture into this new normal.