Eight Fun Cooking Projects to Keep You Busy During Quarantine
There's a lot to be frustrated about these days, and while it's certainly a mild concern (all things considered), being bored is definitely something on a lot of our minds. On the flip side, being trapped at home has given some of us the gift of time to take on projects, develop new skills, and engage in new hobbies. For me, that means tackling all the big cooking projects I've always wanted to do but let fall to the side as weekend plans and long commutes got in the way.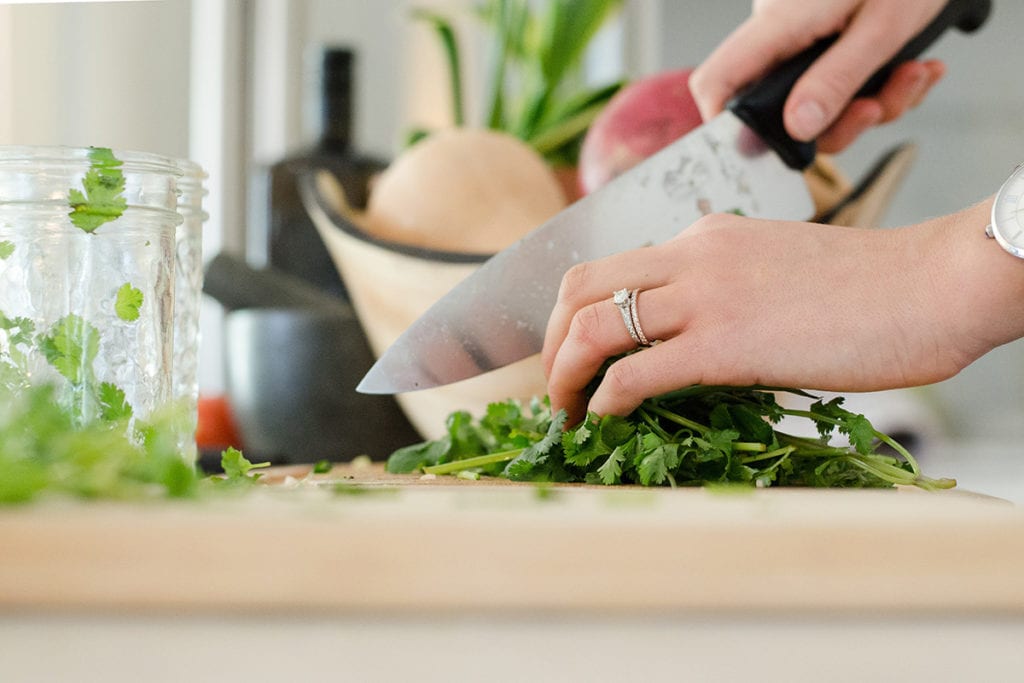 If you're like me and want to take on some of these, here's a recipe round up of our favorite all day cooking projects to keep you busy during quarantine.
If you want to channel your inner French chef, this is the dish for you. This classic stew is time consuming but surprisingly manageable and so worth it. If you don't want or can't get beef try the similar chicken based stew Coq Au Vin or this vegetarian interpretation that stars squash as the hero. And be sure to post on Instagram to let everyone know what a pro you are.
Cured salmon sounds difficult and fancy but it's actually so simple I'd argue you could have done this pre quarantine even on the busiest of weeks. This is essentially a set it and forget it kind of project, but well worth it. While you're at it, consider making your own bagels so that your salmon has something fun to top. 
It had to make an appearance didn't it? Sourdough takes a fair amount of practice to get just right and it's pretty time consuming. Whether you want to get sourdough starter from a friend (from a safe distance, of course), a local bakery, online, or make your own (see below), you'll have to feed it and care for it to ensure a properly leavened loaf. If you don't have a pet or kids and want something to take care of during quarantine, look no further.
If you think a sourdough loaf is high maintenance, you haven't met sourdough starter. While this is a more challenging strategy, it's probably the simplest in a time where we're trying to limit interactions with others. You'll have to feed it often and it has a tendency to outgrow its containers, which makes quarantine the perfect time to take on this task. With limited outings, you won't risk coming home from work to a countertop full of your overgrown starter.
This is one of those recipes that can feel like work best left to professionals, but who says you can't tackle it yourself? Draft whoever you're quarantining with to help out and be sure to make extras and freeze them for later.
DIY Stock
The Barefoot Contessa always says to make your own stock, and now is the perfect time to master a technique so easy you'll wonder why you were ever buying store bought. Whether chicken or veggie, you'll be saving money, reducing trips to the store, and reducing food waste.
If your favorite Indian restaurant is closed right now, this is the recipe to get you through quarantine. With the active cooking time being fairly low, this is the perfect recipe for those work from home days. Prep in the morning and check on it (and okay maybe sneak a taste) between meetings. The dinner time reward will be huge, and it's easy to bulk batch this to have leftovers for lunch the next few days.
This recipe involves a LOT of slicing and a fair amount of oven time, so it's probably not great for a weeknight dinner under normal circumstances. Make this for a veggie heavy meal that's impressively delicious not to mention beautiful. Serve with homemade baguettes and watch Ratatouille while you eat; I don't make the rules but this pairing is mandatory.