29 Things I Learned in My 20s
In all honesty, my 20s looked nothing like what I thought they would look like. I thought between the ages of 20 to 29 I would graduate from college, start a career, meet the love of my life, get married, buy a house and start a family.
Now, as I venture into my early 30s, I have only accomplished two of those things (graduating college and starting a career). All the more reason for my 30s to be absolutely fabulous, right?
Although I have left the decade of my 20s behind and am proudly trekking into my 30s, I recently reflected back on I what I learned in my 20s. Here are 29 things I learned in my 20s.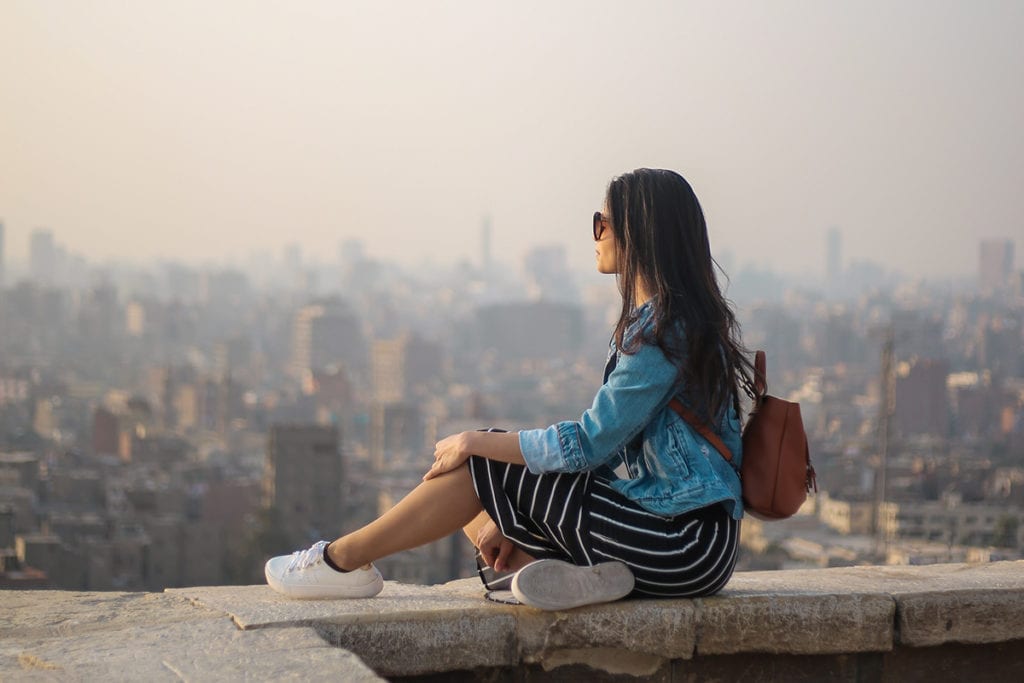 #1 Your intuition is always right, follow it.
#2 Change is super scary and sometimes inconvenient, but change is the only constant in life, so get used to it. (The quicker the better).
#3 Let go and surrender. It makes life easier.
#4 Have no expectations.
#5 Write thank you notes.
#6 Being single can be really scary, but it's better than staying in a bad relationship.
#7 Stand up for yourself because if you don't, who will.
#8 It's okay to leave a job that makes you feel unfulfilled. Nothing is worse than being miserable everyday.
#9 Nothing is guaranteed in life. It could all end tomorrow, so don't count on something you think will be around forever. Whether it's a job or a parent, they won't always be there.
#10 Be a rebel.
#11 Always be kinder than you actually feel.
#12 Celebrate your body and all it can do instead of shaming it and hating it for something it is not. (Still working on this one…)
#13 It's okay to graduate from college at the age of 22 and not know what you want to do. It's okay to turn 29 and still not know what you want to do.
#14 Walk as much as you can and take the stairs every once in awhile.
#15 Always carry an umbrella. (I am looking at you, Chicago weather).
#16 You will have days when you love your life and then the next day have no idea what you are doing with your life—and that's okay.
#17 There is a difference between being alone and being lonely.
#18 Don't stress out about the little things in life.
#19 You know your body better than anyone else, even doctors, so listen to it.
#20 Say yes to things even if you feel like saying no.
#21 Going out of your way to support family and friends (even if it feels like an inconvenience to you at the time) is always worth it.
#22 Saying you have plans when really all you want to do is have a night in to yourself is alright. Giving time back to yourself counts as having plans.
#23 Appreciate your family members because we far too often forget that as we get older, others grow older as well.
#24 Find friends who respect who you are right now in life, while simultaneously inspire you to be better. (Oh hey, ASL community!).
#25 When in doubt, always say yes to the manicure and pedicure, you'll thank yourself later.
#26 Don't just find a job, find a career. If you can't find one, make one instead.
#27 Don't be afraid if your life doesn't look like your friends' life, we are all walking different paths. (Still working on this one too!)
#28 Have faith.
#29 Your 20s will not look like what you expected them to look like and that's okay.
My 29 trips around the sun have taught me a lot. One of the greatest lessons was learning what I want and what I don't want in my life. All the more reason for my 30s to be one of the best decades of my life, right? I can't wait to see what unfolds next!
What have YOU learned from life so far? Tell me @312chicagoblonde.