How to Make Your Own Holiday Traditions
Friends is famous for their always incredible Thanksgiving specials. There's the hilarious season six special best known for Rachel's famous meat and jam trifle, and I can't resist the season five installment where Chandler first tells Monica he loves her.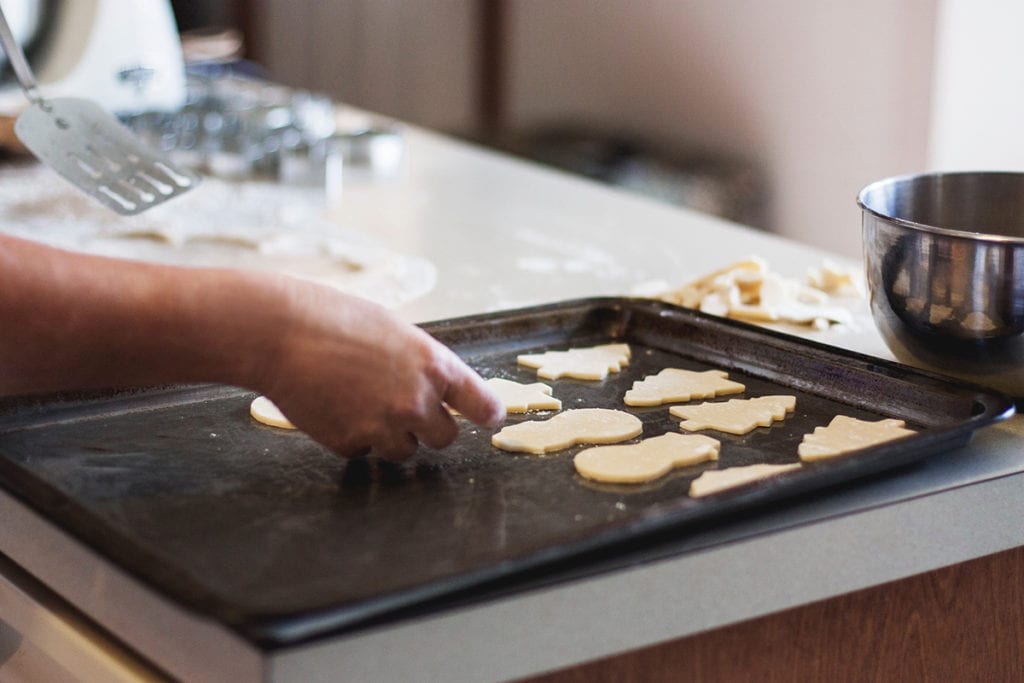 But perhaps most relatable is the season one Thanksgiving special, where the friends' plans all fall through and Monica brings the group together trying desperately to honor everyone's traditions from Ross needing lumps in his mashed potatoes to Chandler not eating any Thanksgiving foods. Ultimately, it's a disaster but they end up having a great time together and the episode ends with this truly touching toast:
Chandler: I'm very thankful that all of your Thanksgivings sucked.

Ross: Here's to a lousy Christmas.

Rachel: And a crappy New Year!
I love this episode because it demonstrates that what's really important during the holiday season isn't maintaining every childhood tradition for the sake of it, but enjoying quality time with the people that you love.
It's normal to feel stressed around the holiday season. You might be balancing familial obligations, office parties, checking everyone off your gift list, travel, and still trying to maintain work, social activities, healthy eating, and getting in a workout. Throw in traditions that you don't even have a reason for maintaining, other than them being traditions, and you might lose your mind. This year, consider revamping your holiday season and replacing old traditions with some that are more meaningful even if, like eating grilled cheese in Monica's apartment, they aren't super traditional.
Ask yourself if you really enjoy old traditions
There are some traditions that have been passed down for generations so we keep them mostly out of obligation. But if no one in your family really wants to go caroling anymore, it's okay to say goodbye to that tradition to make room for something more meaningful.
Before spending another year spending your limited time doing something just because, think critically about the activities that brought you joy last year and those that left you feeling drained or overwhelmed. It's possible that others will agree with you on cutting out a certain tradition that no one remembers starting in the first place. If they don't, consider respectfully stepping aside from that activity to recharge and rejoining the group later in the day.
Suggest new ideas
Traditions have to start somewhere, and you won't build new holiday traditions if no one ever suggests a new activity. My family starts off every Thanksgiving ice skating, and in lieu of the traditional Black Friday madness, we head to a comedy show that Friday night. Holidays for us also always involve jigsaw puzzles and blowing up dozens of balloons. We didn't always do these, but now I can't imagine the holidays without them.
If you have a fun idea that other people might enjoy too, bring it up and it might become a family favorite over the years. 
Repeat anything you enjoyed
After you try those new ideas this year, you'll have a good idea of which ones were crowd pleasers. Next year, remind people how much fun you had at that not-so-traditional activity you all tried together. People will be sure to remember and want to do it again. Keep pushing for these activities and after a couple years you should have some brand new holiday traditions, even if they aren't all that traditional.
Let us know!
Did this post help you get closer to achieving one of your goals?