How The Barre Code Franchisees across the Country Turn Failures Into Wins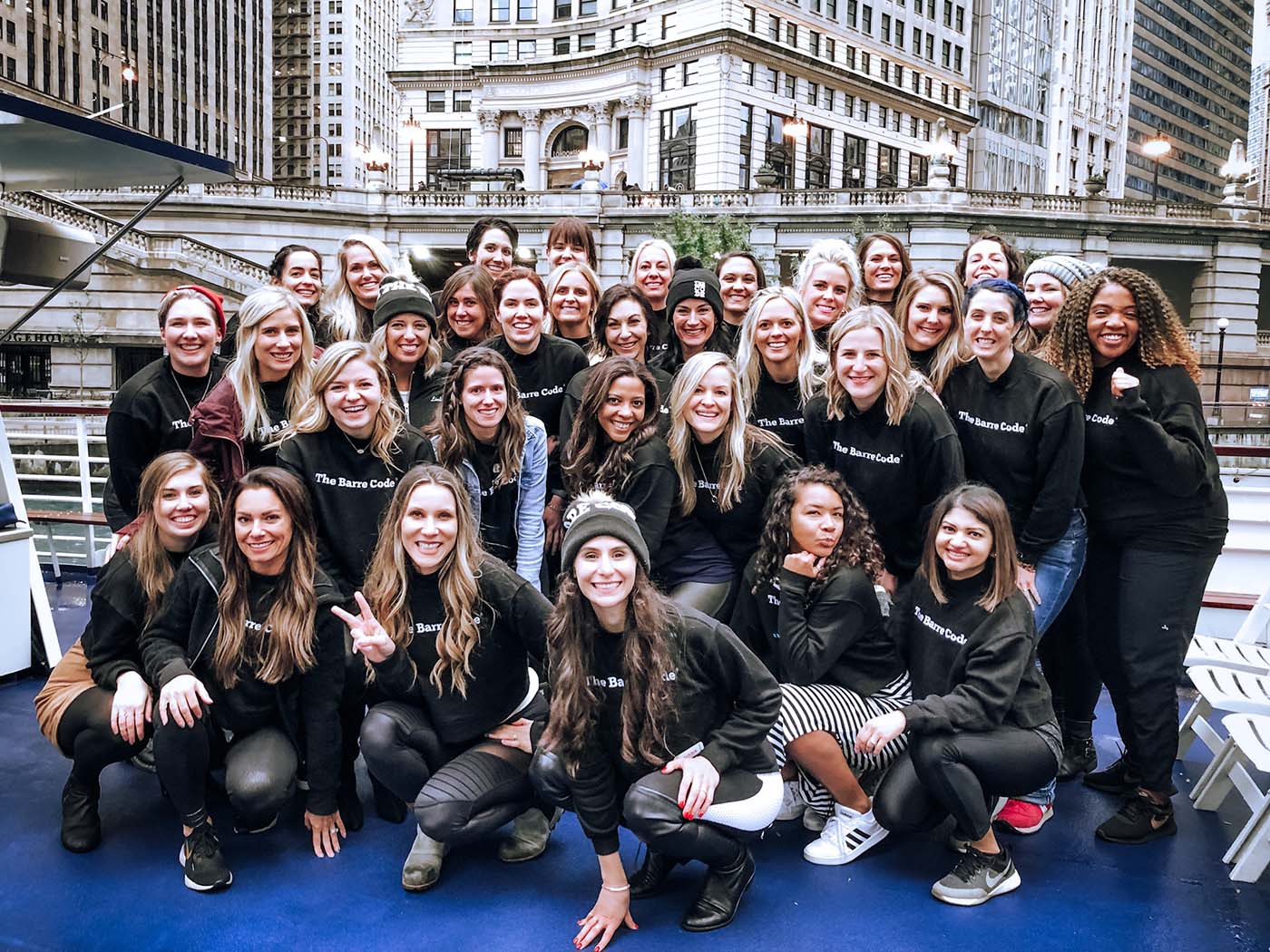 The Barre Code – an immensely goal-focused fitness brand – gathers its franchisees for a conference once a year to provide support, guidance and tools for growth in the year to come. Rare is it that one is able to sit down in a room of entrepreneurs who are creating versions of the same business in different parts of the country. Sure, in franchising there are variables. Location, competition, saturation, population density all play a factor, but The Barre Code tries to make owning a fitness studio feel like a path that's already been paved for you.
And this year, four franchisees stood out as exemplary in their pursuit of goals. This episode of the #WeGotGoals podcast is a LIVE episode and a look into the goals driving these four entrepreneurs building The Barre Code brand.
And consider this mandatory listening if you have any desire to own a fitness studio. You'll catch some of the numbers you'll want to meet and challenges you may face.
1:52: We kick off the live portion of the pod
2:28: Jeana defines the failure-win – or the FIN that we first heard from Jillian Lorenz, co-founder and co-CEO of The Barre Code on an episode of #WeGotGoals.
2:49: We meet the panelists
Kim Burla, who owns a Barre Code in New Lennox, IL
Janelle Herbert, who co-owns three Barre Code locations in metro Detroit
Lindsay Irrer, who co-owns three Barre Code locations in metro Detroit
Kellian Kiron, who owns two locations in Madison, WI
8:20: Jeana wraps up the big goals that each of the founders named in a bow – community, having each other to lean on, having a plan and sticking to it.
9:08: We talk about loneliness – it can be a looming factor in starting a business. Each of these small business owners talks through what they do to avoid loneliness.
12:20: Creating and following a plan.
15:40: We discuss failures that each of these small business owners have experienced over the lifetime of their businesses.
18:00: Janelle and Lindsay talk through the time when they needed to close one of their three studio locations for a rebuild (and a move) for six weeks – and what they did to keep all of their members.
22:00: Kim, Janelle, Lindsay and Kellian all share the big goals that they're going after in the future – Lindsay reminds everyone to take it back to the big WHY as they're setting big goals.
26:40: We took a questions from the audience. Michelle from Cincinnati asks the burning question – "What keeps you up at night?"
28:00: We took a questions from the audience. Marla from Newport Beach, CA asks the one thing each owner has down to build their following – online and IRL.
If you love this episode as much as we do, subscribe to the #WeGotGoals podcast wherever you like to listen to podcasts, on Apple, Spotify, and more (and hey, leave us a rating while you're at it!).