A Beginner's Guide to Different Types of Support Animals
Few things get me as excited as taking a trip to my parents' house and seeing my cat or meeting a dog at the park or in the elevator. And I know I'm not alone in my excitement. There's nothing like hanging out with an animal; after all, dogs are man's best friend.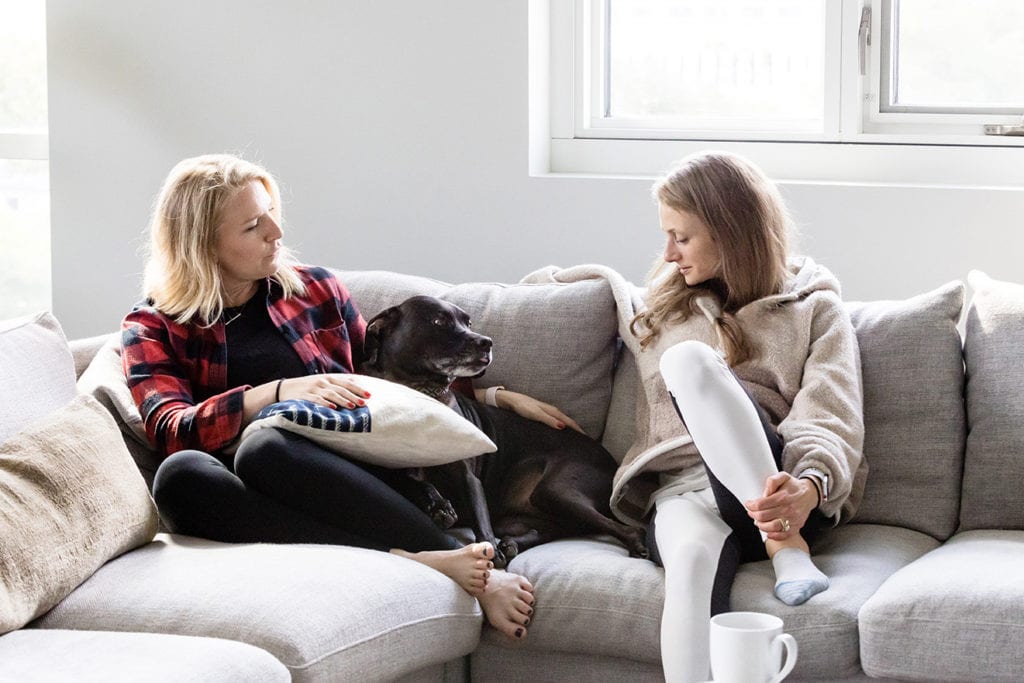 Spending time with animals has been proven to have a host of mental and physical health benefits from improved motor and social skills to reduced anxiety, depression, and loneliness.
In particular, nonhuman animal interaction can be beneficial for people with mental or physical disabilities, or in stressful situations. You've likely heard of service dogs, therapy dogs, and emotional support animals and may have thought they all referred to the same type of animal.
Actually, these terms aren't interchangeable and describe animals that fulfill different purposes and have varying levels of training and access to public spaces. Here's a rundown of each type of support animal.
Service animals
Service animals are highly trained to fulfill a specific function, typically one that meets a need a person can't manage independently due to a mental or physical disability.
Stephanie Wijkstrom, psychotherapist and founder of The Counseling and Wellness Center of Pittsburgh, speaks to the level of training required for these animals as they serve people with "medical diagnoses such as blindness and even hypoglycemia with fainting. The animals can truly save the lives of the people who are dependent on them for their wellbeing and function."
Due to the essential role they fulfill in their owner's day to day functioning, service animals are allowed access in all public spaces. According to the Americans with Disabilities Act (ADA), business owners and employees of generally pet-free environments may ask whether an animal is a service animal and what task it is trained to perform, but they cannot ask for specifics about a person's disability or diagnosis. Additionally, they cannot demand that individuals present the animal's documentation to be allowed entry into any space.
Individuals with disabilities apply for service animals through organizations like Service Dogs for America, which breed and train dogs to meet essential needs.
Emotional support animals
Like service animals, emotional support animals (ESAs) provide day to day support to their owners. However, ESAs do not require any special training. Wijkstrom states that instead, "a formal diagnosis is given to the owner of the pet and a recommendation by a mental health provider or medical doctor which states that the person who has the diagnosis will benefit from gaining an ESA."
Individuals then register their diagnosis and ESA letter online and the animal gains ESA status. Similarly to service animals, this grants the animal access to certain spaces even if pets are generally prohibited including airlines and pet free housing. Any pet may become registered as an ESA and owners do not need to get their pet through an agency.
Therapy animals
Therapy animals differ from service animals and ESAs in that they don't belong to the people they serve and they do not have access in pet-free zones. Instead, handlers train animals to be highly disciplined and then participate in an evaluation to be certified as therapy animals.
"Generally, therapy pets belong to clinics or providers and are normal pets outside of their work with their owners" says Wijkstrom.
Once certified, handlers and animals participate in therapy animal programs to provide emotional support in high stress environments such as hospitals, schools, and nursing homes. These events are organized by the institution hosting the animals and they are generally only granted access for the duration of the event in specific areas.