Six Healthy Baking Treats for the Holidays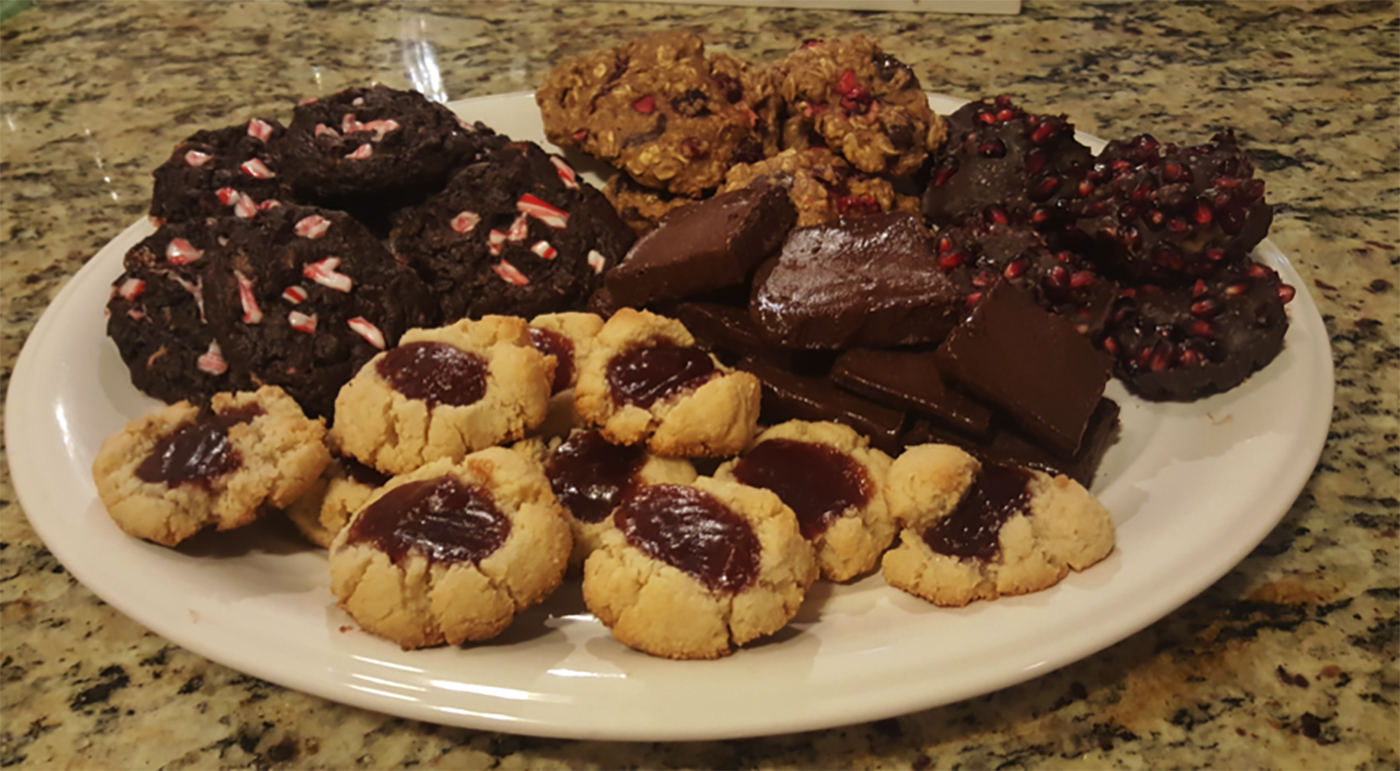 I wanted to write about something that would be a challenge for me and immediately thought "Holiday Baking: Clean Eating Edition" would do the trick. It was so unfortunately fortunate for me that it turned out to be the easiest holiday baking day I have ever had. I made six recipes from scratch in four hours. And no, that sentence doesn't have any typos in it. Intrigued? Read on.
I did all of my research on Pinterest, typing "clean baking recipes" into the search bar. The results were overwhelming – as was determining if the recipes were truly clean. I was looking for desserts that were naturally sweetened, called for only small amounts of pure oils and had minimal ingredients. Bonus if they were flourless. I narrowed it down to six and after a quick trip to the grocery store, I was ready to go.
1. Pomegranate and dark chocolate bites
To make these, put liners in a muffin tin and start with a layer of pomegranate seeds. In a crisscross motion, add a layer of melted dark chocolate. Then, continue with another layer of seeds, another layer of chocolate, and one last layer of seeds. Top the whole thing with sea salt, and refrigerate for 30 minutes!
Find the full recipe here.
Pro tip:
If you're like I was and have no idea how to navigate your way around a pomegranate, this video is for you.
2. Flourless chocolate peppermint cookies
For this recipe, you essentially just beat butter, powdered sugar, egg, baking soda, salt and cocoa powder together. Stir in peppermint crunch baking bits (I just used smashed some candy canes), scoop onto a baking sheet and bake for 10 minutes!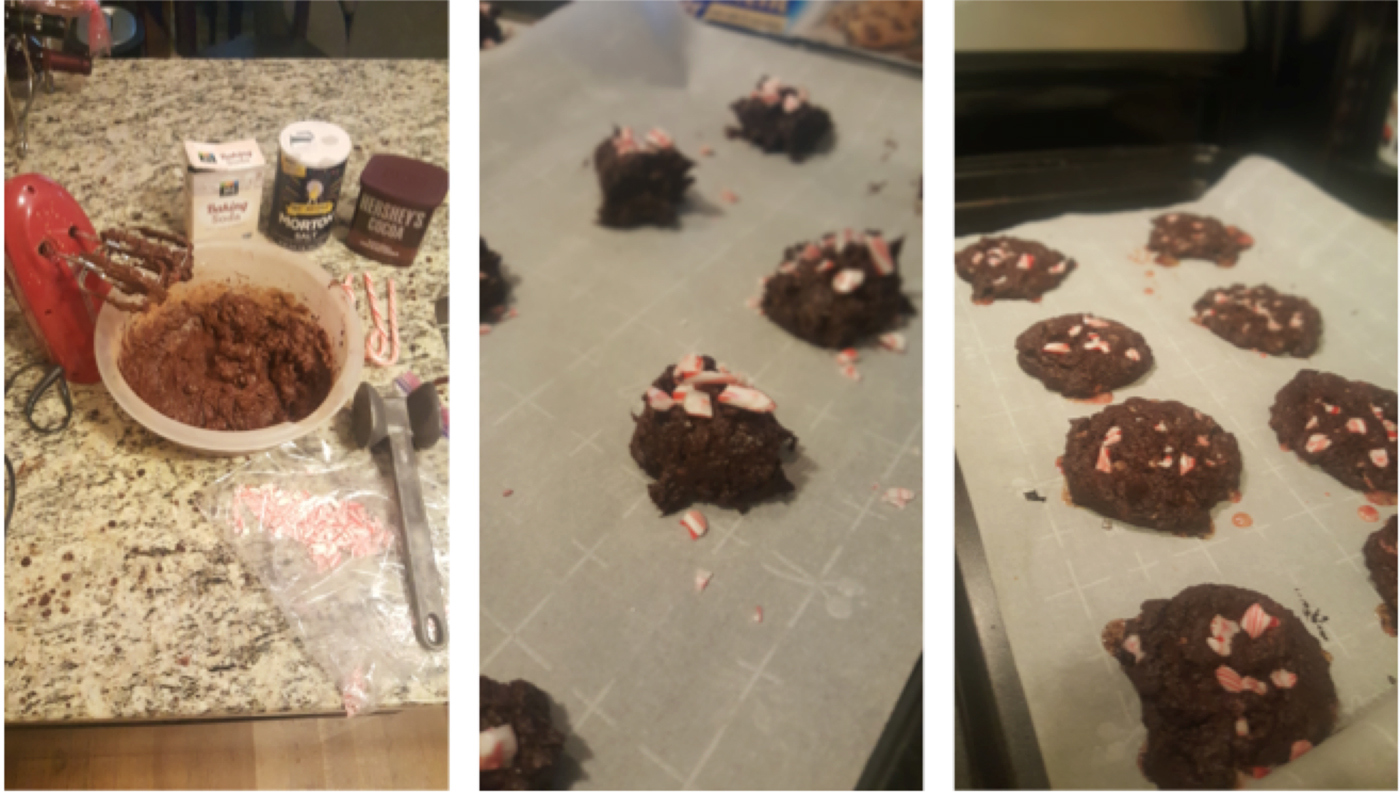 Find the full recipe here.
Pro tip:
Definitely invest in a box of parchment paper for this … and use for all cookie recipes.
3. Fudge
I have a serious issue with resisting fudge, especially around the holidays, so this paleo coconut oil fudge recipe was a day-maker. It was also the easiest recipe yet. Simply melt together coconut oil, almond butter (if not trying to keep it paleo, peanut butter is fine), cacao powder and maple syrup. Line a small pan with parchment paper, pour in the liquid and let it set for at least 2 hours.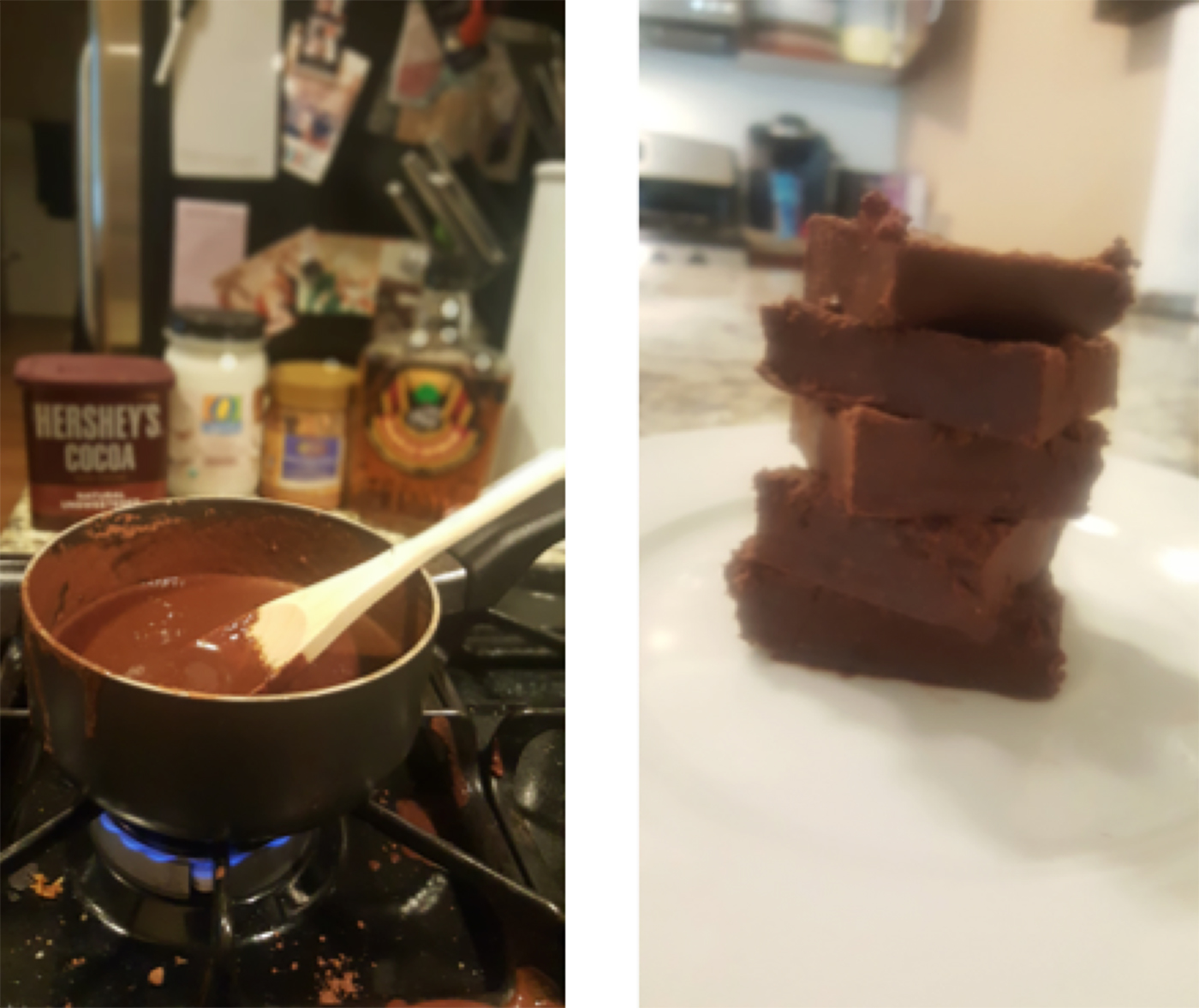 Find the full recipe here.
Pro tip:
Keep these in the fridge until you are just about to serve them. They can get a little runny if they are out for too long!
4. Dark chocolate cranberry oatmeal cookies
(Also known as a mixture of everything that is good in the world)
This is another simple mix-and bake-recipe and it turned out to be the biggest hit with my friends and family. In the past, I found recipes that incorporate both oats and flour to be a bit dry. Not these! They were so chewy and they stayed that way for days.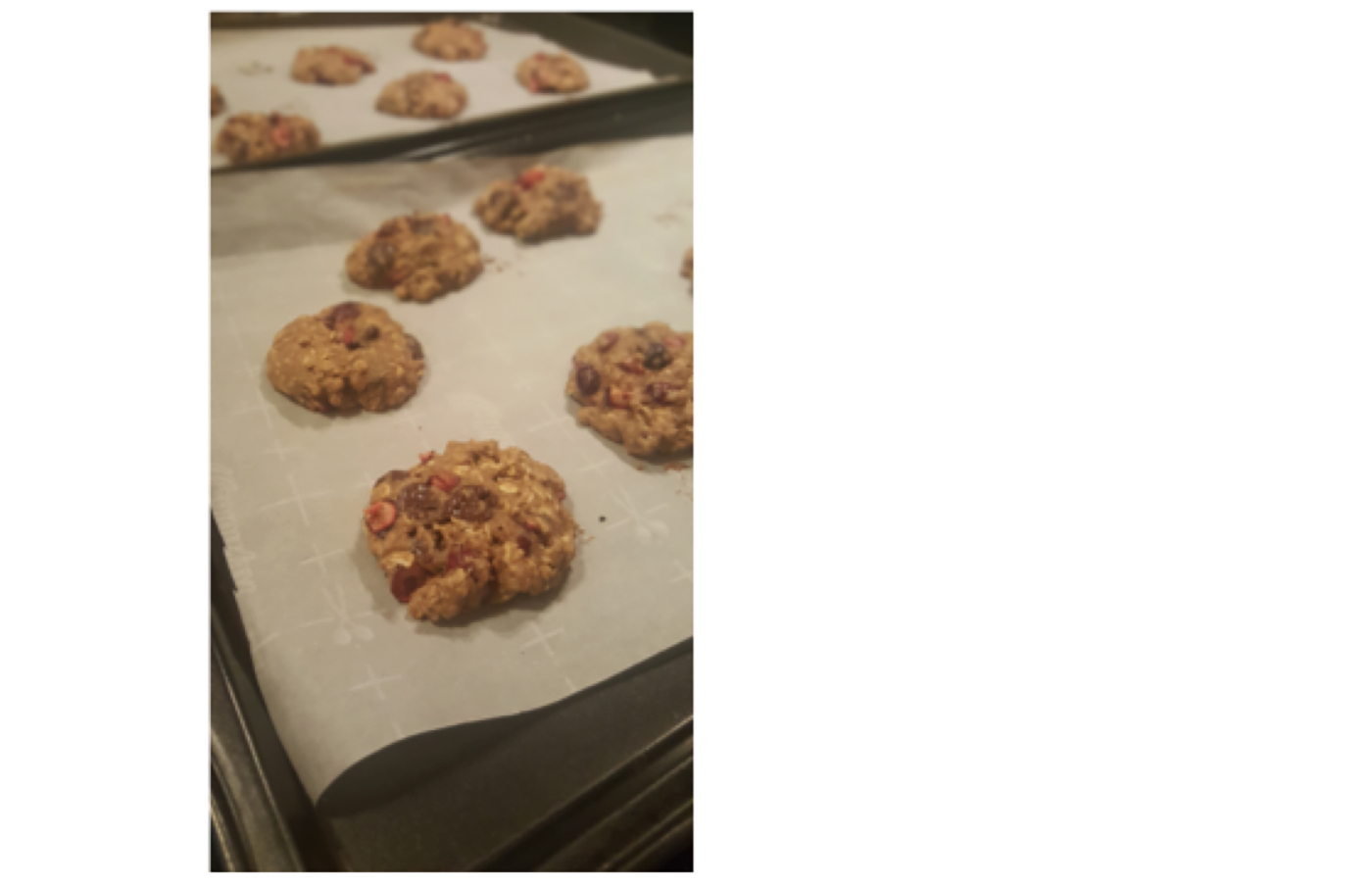 Find the full recipe here.
Pro tip:
Eat a substantial meal before making these to ensure that you will not eat them all.
5. Gingerbread loaf
On the weekends, I like to make some sort of loaf/bread to have with breakfast. This gingerbread loaf did not disappoint. Although it is more like a dessert than a breakfast food, the holidays are for treating yourself, right? Also, if you have any scented candle lit when you start to make this, blow it out. The oven smells are amazing and will last for a few hours.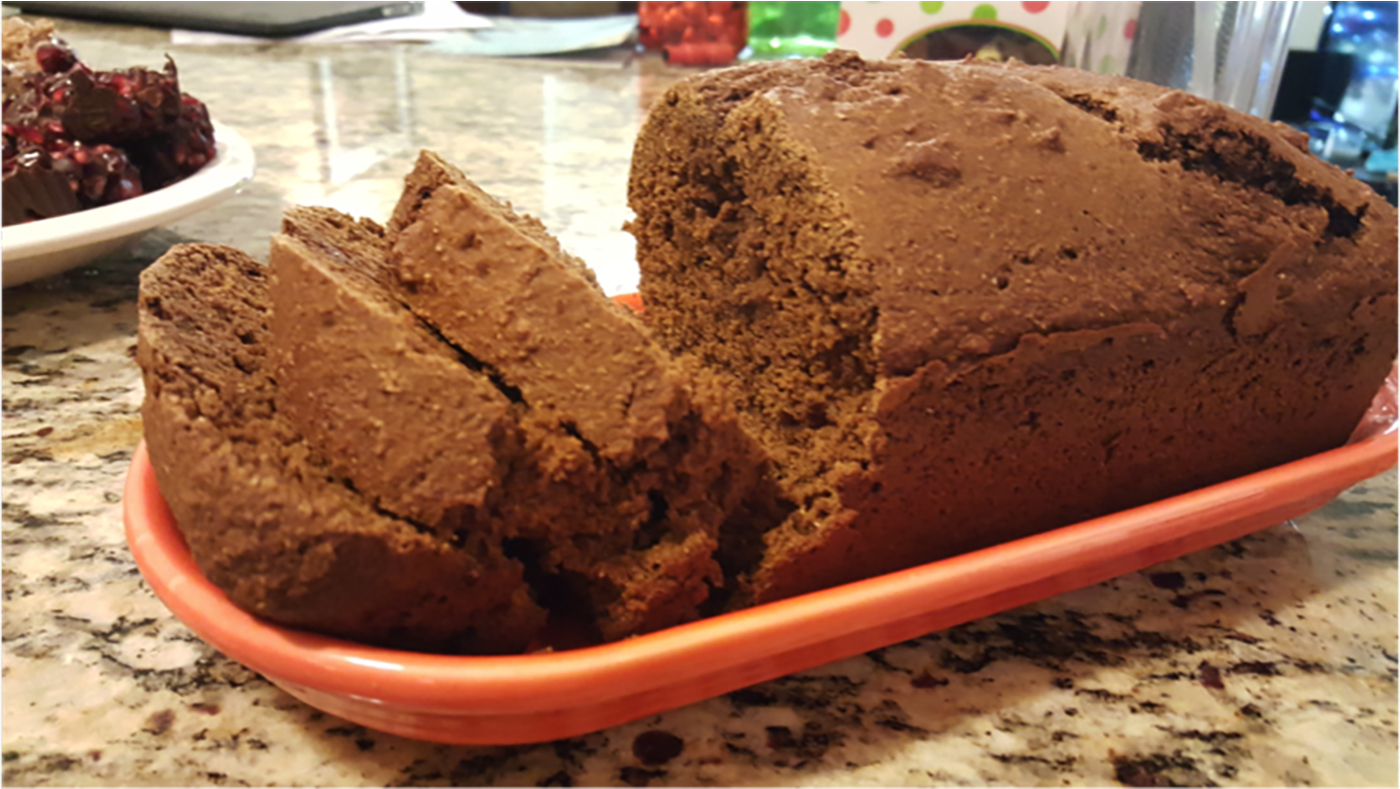 Find the full recipe here.
Pro tip:
Do not cut any corners on the "icing". I did not get exactly what is listed and mine did not turn out. Hence the naked loaf picture.
6. Thumbprint cookies
I saved the best for last. Show me any cookie platter and I will show you how I can single-handedly eat all of the thumbprint cookies on it in less than five minutes. This gluten-free, vegan recipe was so easy and so delicious, I will not be going back to my old tried-and-true recipe. It calls for three ingredients. Yes, only three. Mix almond flour, melted coconut oil and maple syrup together and refrigerate the dough for 30 minutes. Form into balls, place on a cookie sheet, press your thumb in the middle and fill with jam. But if you choose to use a Hershey kiss instead, I won't tell anyone.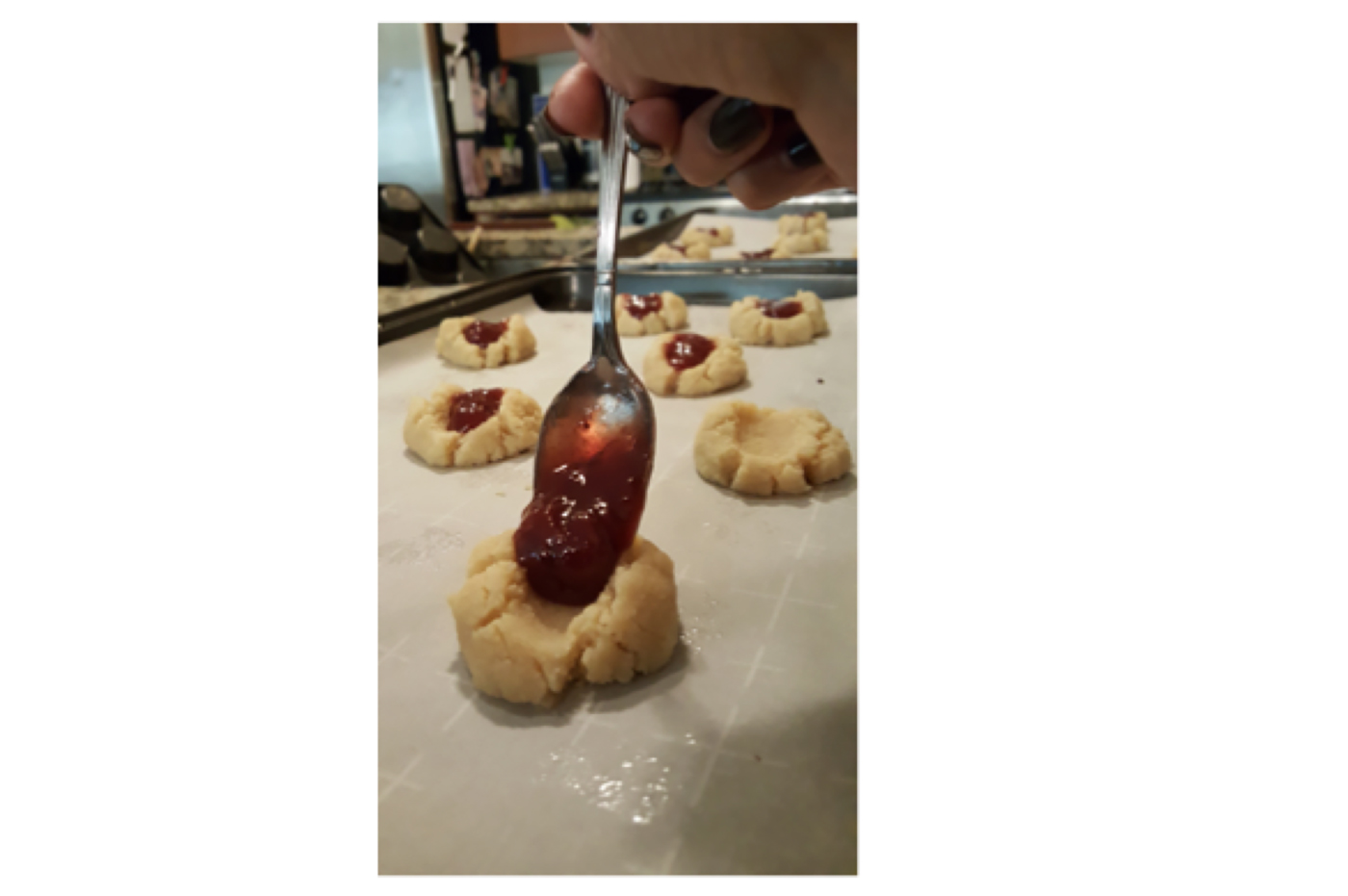 Find the full recipe here.
Pro tip:
It was so incredibly easy … I don't even have a tip for you.
Still want to stick with your favorite holiday recipes? Refer to this helpful reference I found that lists healthy swaps you can make in any recipe.
Happy holidays and happy, healthy baking!