Fire up Your Crockpot With This Pumpkin Chili Recipe
Pinterest is overflowing with fall recipes this time of year. Everything from caramelized squash to pear crisp and everything pumpkin in between. While it has become a certifiable skill for me to scan through these endless concoctions, the main thing I find all these recipes have in common is the time requirement. And time, while something I'm happy to dedicate to cooking every once in a while, is hard to come by these autumn days. Saturdays are MADE to spend wrapping egg-washed phyllo dough around cinnamon-dusted green apples that you just picked from an orchard. I completely agree. But on Monday mornings, sometimes it's nice to dig out the crockpot and have an easy recipe that will still envelope you in all of fall's glory.
This crockpot pumpkin chili is that recipe.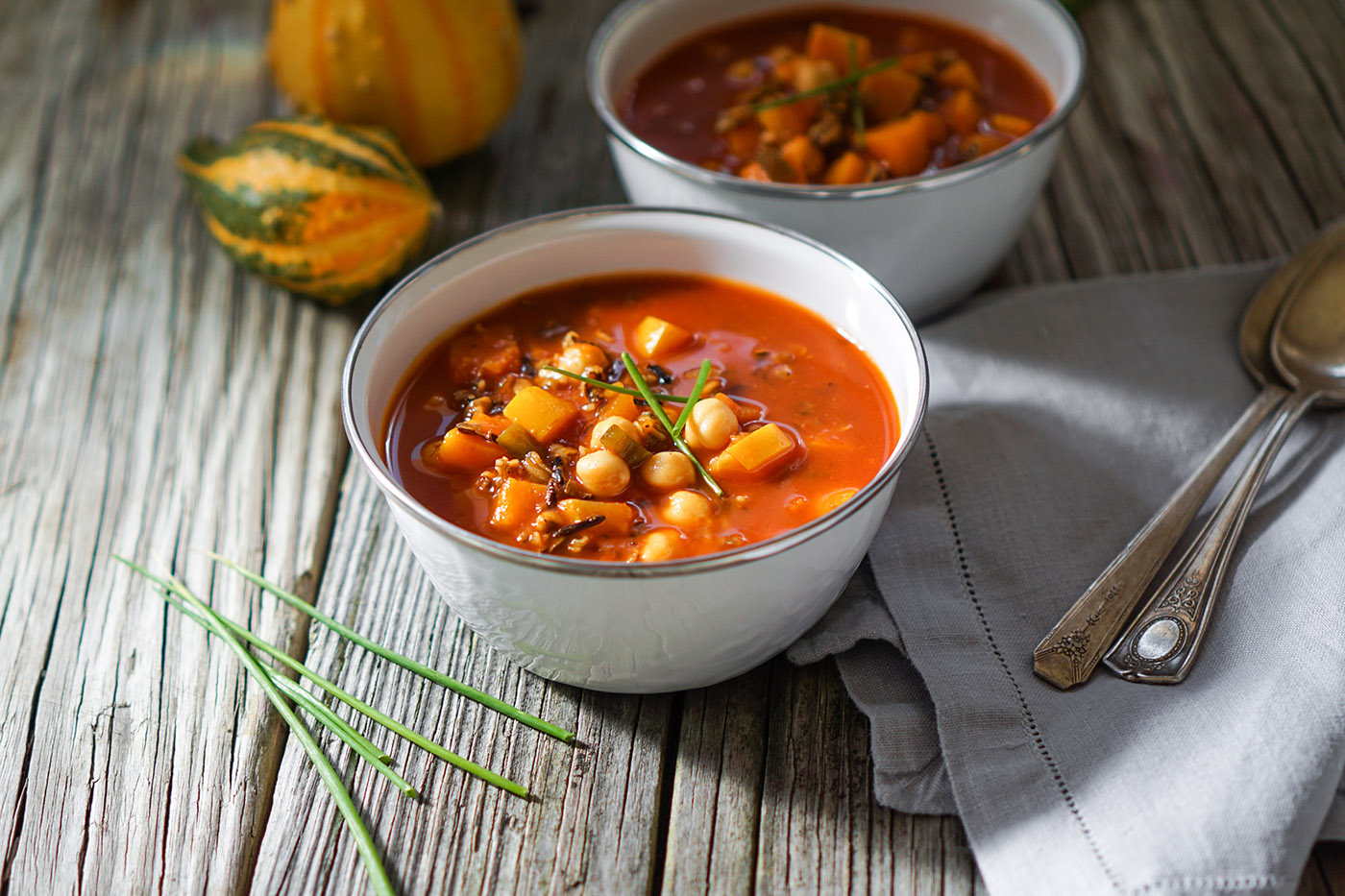 First, let's talk nutrition. 
Did you know…
One cup of pure pumpkin has only 49 calories and has three grams of fiber (talk about bang for your buck)

A cup of pumpkin has more potassium than a banana

Pumpkin is full of vitamin C, so it can help ward of that winter cold we all know is coming for us

Pumpkins contain the antioxidant beta-carotene, which may play a role in cancer prevention
So if taste and convenience doesn't make you want to give this a try, maybe the nutrition facts will.
I've made this chili multiple times three years in a row and I have to say, humbly, of course, that it's pretty killer.
Not only is it vegan and gluten-free (if that sort of thing is your jam), it's basically impossible to screw up, pretty darn cheap, and the perfect cozy dish to enjoy during these early days of fall. Plus it'll win over the meatiest of eaters thanks to the creaminess from the pumpkin and the heartiness from the beans. You could also add ground turkey to the mix if you want to bump up the protein!
The Ingredients
28 oz can pumpkin

15 oz can black beans

15 oz can cannellini beans

15 oz can kidney beans

15 oz can tomato sauce

28 oz can diced tomatoes

2 bell peppers (your choice), chopped

1 medium white onion, chopped

2 tsp pumpkin pie spice

2 tsp cinnamon

1/2 tsp chili powder

1 tsp red pepper flakes

4 Tbsp cumin
The Directions
Combine all the ingredients in a slow cooker and leave on high for four hours. Season with salt to taste (important!) Feel free to add in more spices – it's a personal preference. Finally, top with sharp cheddar cheese, over your favorite noodles/zoodles or eat as is. This is comfort food at its finest, just with a bit of bumped up nutrition.
What's your favorite crockpot recipe to have on hand for a busy week?